Zero Tolerance is a FPS developed in 1993 / 1994 by Technopop and published by Accolade in 1994 for the Sega Mega Drive / Genesis. Zero Tolerance was a unique game in that there weren't many FPS console games back then. Just like other Accolade games, Zero Tolerance came in a unique Accolade game cartridge. Zero Tolerance also supports a link cable where two Genesis systems can connect and play in the same game.
Let's begin with a look at this image: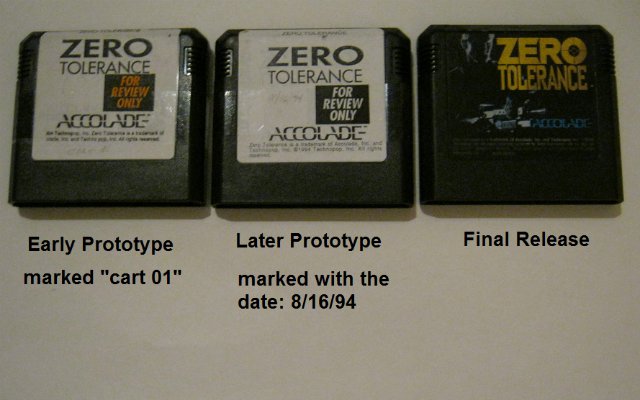 Here we have two beta / prototype cartridges, and a final copy of Zero Tolerance. I've gone through the early prototype and compiled as much beta material as I could find.
Differences between the final and beta / prototype versions are:
-There's no music in the prototype. Sound effects are still present.
-Nearly all the logo's at startup have been slightly changed.
-The options menu in the prototype has significantly less options.
-The characters between games are completely different.
-In the proto, you do not start with a weapon.
-There's no text at the top of the screen when the map is displayed.
-The counter on the left, which tells you how many enemies remain on the level, is not functioning in the prototype.
-The name of each weapon and it's number of bullets remaining, have swaped places.
-Some of the text on the wall is a different colour.
-The image on some doors is different.
-The robots on the High Rise Roof make a different sound.
-In the proto, when picking up a weapon it just says "WEAPON COLLECTED…" instead of the weapons name.
Technopop has released Zero Tolerance as freeware. This means you can download the Zero Tolerance Genesis rom legally and for free. A sequel, Beyond Zero Tolerance (or Zero Tolerance 2) was also in development by Technopop, but it was never finished.
Article, video and images by Cheaterdragon!
Images:

Videos:

Megalol noticed that in Sega Power magazine from september 1994 the screenshots in the game's review are actually from a beta version. Infact, you can notice a couple of small differences in the HUD (name of the weapons in different place, ID card) and Level textures.
Beta Version: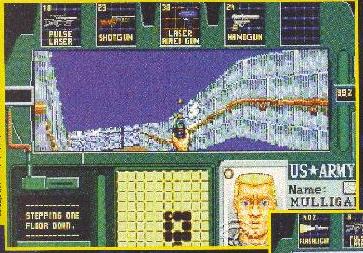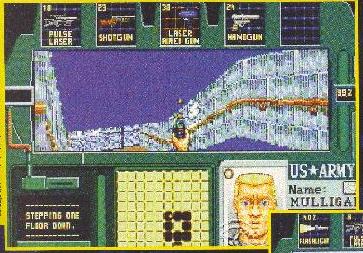 Final Version: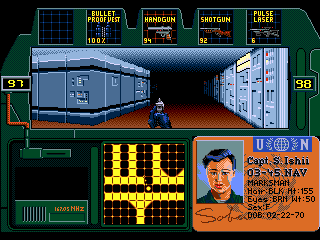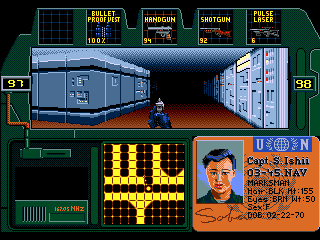 Beta Version: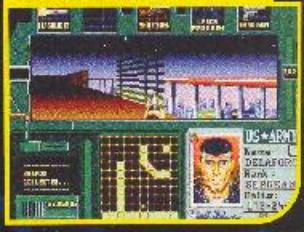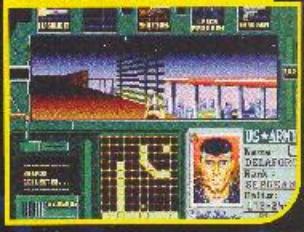 Final Version: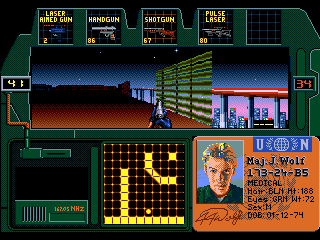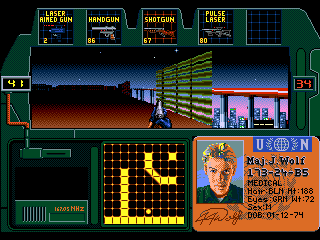 Images:

What do you think about this unseen game? Give your vote!
Would you like to add more info, screens or videos to this page? Add a comment below!
(your first comment will be moderated before to be published)