Doom 3 is a science fiction horror videogame developed by id Software and published by Activision. The game was first shown in Febuary 2001, as a tech demo showing of id's newest graphics engine. The game has had many cuts and changes during its long development cycle. One of the most noticeable differences is the changes the demons went through, throughout the games development. In this screenshot you can see the  original model for the Hell Knight, because of it bird shaped head it is often reffered to in the doom community as the Birdman.
Here you can see the 2001 Doom 3 macworld video showing off the Birdman  in 2001:  skip to 4:50 for Doom 3.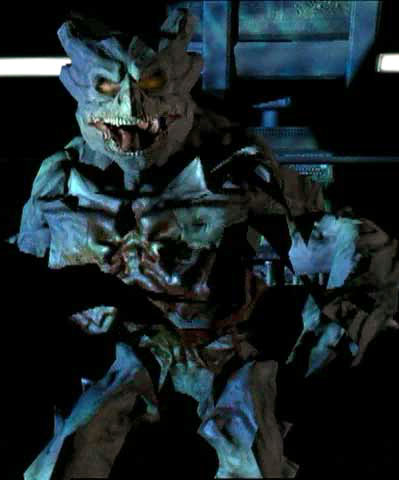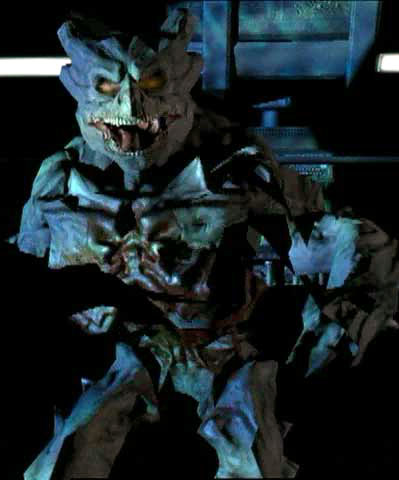 In this screenshot you can see the final model for the Hell Knight: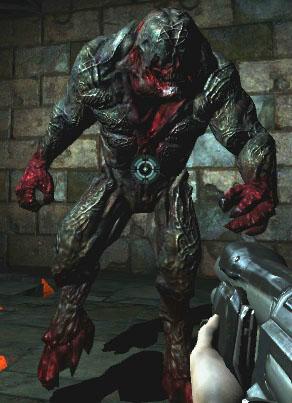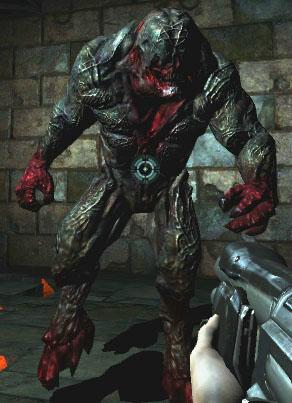 In the December 2002 issue of pc Gamer they showed a screenshot of a very early model of the Arch-Vile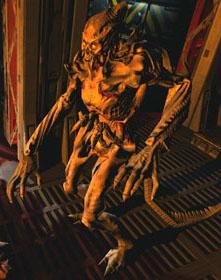 The model of this early Arch-Vile was later used in Doom 3: Ressurection of Evil as an enemy called the Vulgar, it was basically a faster version of the Imp. This is what the final games Arch Vile looks like: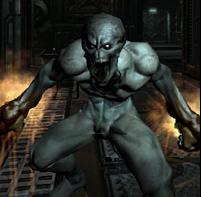 The Trite also went through some changes in this screen you can see its original model where it has a more human looking face and mouth: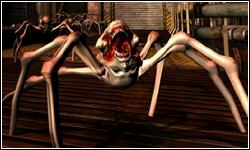 Here you can see the final Trite where they decided to give it a more spider like appearance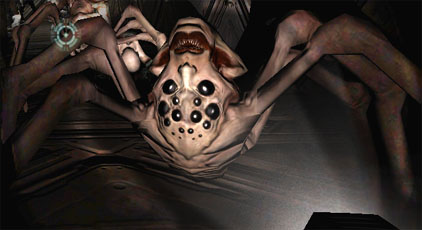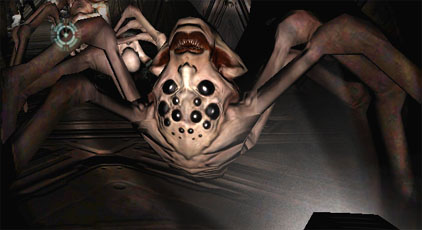 Throughout its development the game went through some changes. It was originally intended to be a slower paced more stealth oriented game. The video that best shows off it's original gameplay style is the Doom 3 showing at E3 2002:
This video not only shows the games original gameplay style, it also shows Zombie that get back up after being shot, Enemies that don't gib. The marine has a helmet, all the sounds and demon noises in this demo were done by Trent Reznor, the weapon models and sounds also differ slightly from the final games,  the level and cutscenes shown in this aren't in the final game, At the very end it shows a scripted death where a Hell Knight knocks the player down picks them up and rips your head and eats it all in 1st person.
This video shows off some interesting concept artwork and early gameplay most notable being concept art of the Spider Mastermind.
The Doom 3 logo also went through some changes
Original Logo: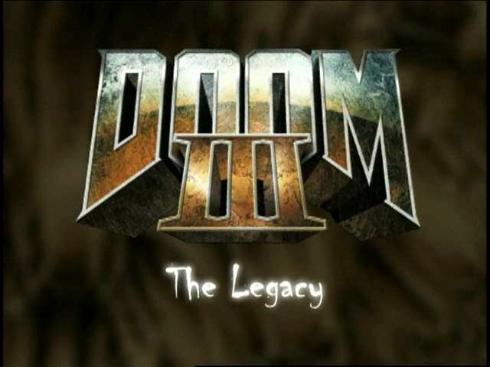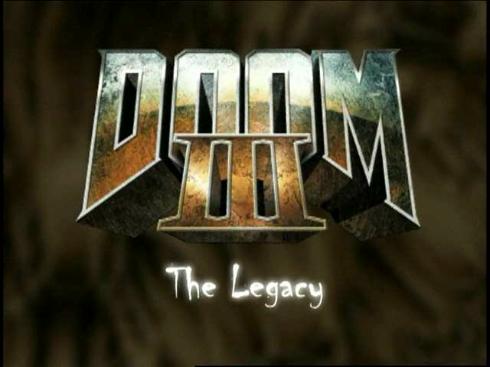 Final logo: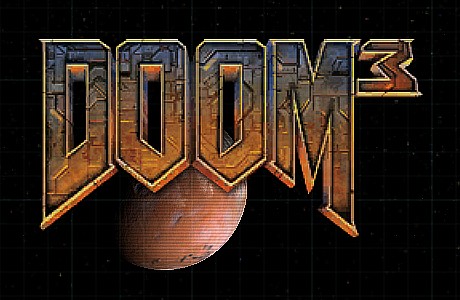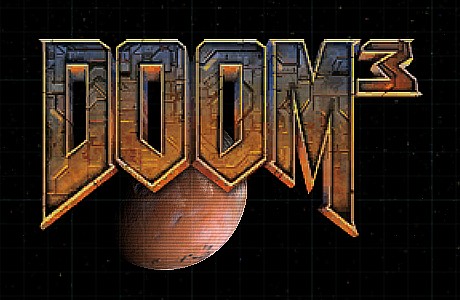 Concept Arts:
More Videos:
What do you think about this unseen game? Give your vote!
Would you like to add more info, screens or videos to this page? Add a comment below!
(your first comment will be moderated before to be published)

Latest posts by U64 Staff & Contributors
(see all)