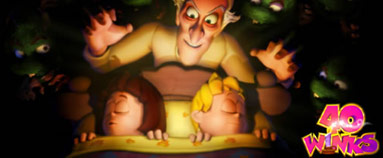 Stavo spulciando il forum di ASSEMblergames.com quando mi balza all'occhio il titolo di un topic: N64 40 Winks dumped and released
Un flashback, in un non meglio precisato episodio del nostro Podcast 64 Ness e Yota (o era Bakka, ehi non ho una memoria perfetta!) discutono se 40 Winks era uscito o no per N64, affermando di averlo visto recensito o in qualche negozio. Fine flashback.
Il mistero si infittisce, in quanto leggendo alcuni post sul topic di ASSEMblergames.com vengono presentate diversi ipotesi quali la vendità in piccole quantità a causa del fallimento del publisher (GT Interactive) o il rilascio solo in determinati paesi. Secondo Wikipedia il gioco è stato cancellato, anche se quasi del tutto sviluppato (punto in cui concordano tutti).
Ma d'altronde, cosa ce ne importa della storia di questo gioco quando possiamo giocarcelo adesso? Usando questo link di Rapidshare potete godervi il gioco, che a quanto pare sembra fare le bizze sul famoso emulatore N64 per PC Project64, no problem anche in questo caso dato che sembra funzionare appieno con l'emulatore 1964 .
Ovviamente non è il giocone per N64 che tutti aspettavano, basta guardare la nostra lista di Unseen per N64 per rendersi conto che ci sono titoli di ben altra caratura, ma si può solo ringraziare colui che ha messo a disposizione questo gioco.
What do you think about this unseen game? Give your vote!
Would you like to add more info, screens or videos to this page? Add a comment below!
(your first comment will be moderated before to be published)

Latest posts by U64 Staff & Contributors
(see all)