Kabuki Samurai Sensei: Bride of Shadows is a cancelled action RPG adventure that was in development by Smack Down Productions (AKA SDP games) for Nintendo 3DS and PSVita. The game was announced in August 2010, with just some concept art and vague details about its gameplay. Players would explore medieval Japan, through temples, floating castles and dizzying waterfalls.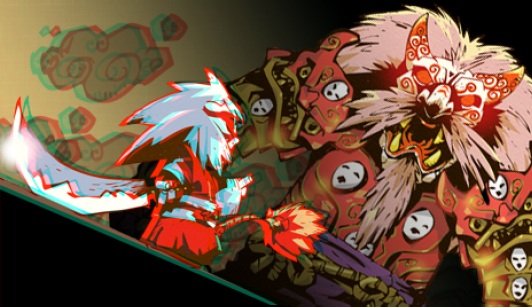 The game was planned to feature Zelda-style side quests and "Dragon Ball style action", with the main protagonist using swords and shurikens in epic fights. Battles would take place in arenas, with Quick Time Events, using magic elements of fire, earth, wind and water against different types of demons from Japanese folklore.
While the game was initially announced as a 3DS exclusive, we found footage of the game running on what seems a PSVita. At the time Smack Down Productions did not have a publisher for the game, so we speculate they never found one and the project was quietly canned. Bride of Shadows concept and models were later reused for a simpler side-scrolling hack & slash titled "Kabuki Samurai Sensei" which seems to have been published on Apple Store in November 2011, but later removed.
Images:
Videos: