Thanks to a post in our forum, Granville has made us notice about a couple of interesting differences between an early build of Kirby Super Star Ultra and the final version of the game. In the first comparison, the ground is a lot different. It's blue and very rocky-looking in the early footage, but grassy in the final build.

Beta: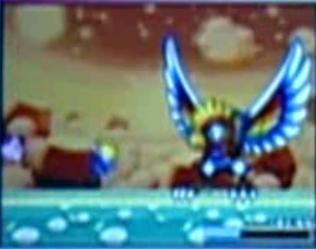 Final: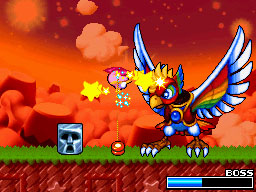 Thanks to Granville for the contribution!
You can find more about the Kirby series in the WiKirby!