Mythos is a cancelled first person shooter set in ancient Greece that was in development by DigiFX Interactive around 1996 / 1997, planned to be released on PlayStation, Sega Saturn and PC. Players would take the role of an ancient Greek demigod who had to rescue the land from the clutches of Hecate, the evil goddess of the underworld.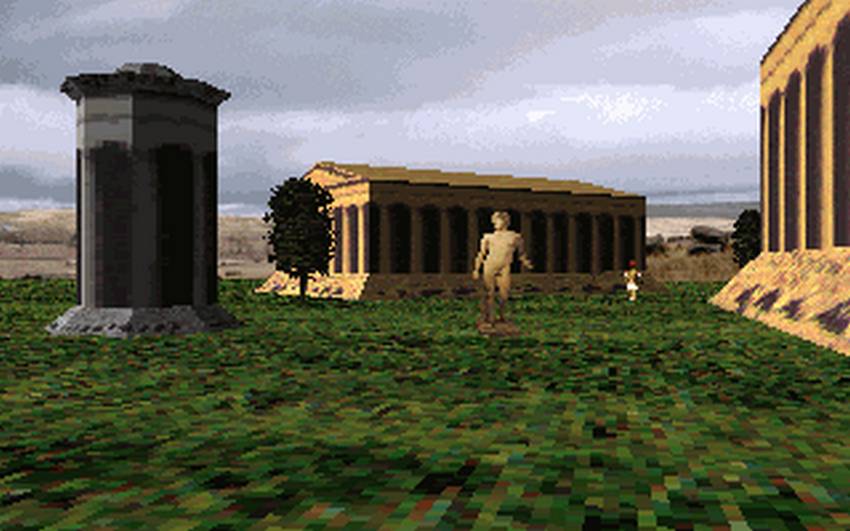 As we can read in their original press-release:
15 unique magical weapons to acquire by exploration and combat. Lightning bolts, Magical spears, Fireballs, and transformation spells all at your command!
Fully texture mapped 3D rendered world. Randomly changing environments of land, air and sea!
12 unique levels in which to walk or fly around in real time. Each with an awesome boss monster with which to do battle!
Mission types include: Search and rescue, total demolition, escort and defend villages.
Unique DAY AND NIGHT missions add a totally new unique gaming environment! Real world time simulations start in the day and progress into night!
Unfortunately DigiFX Interactive closed down in late 1997 due to financial issues. When the team was disbanded they were also working on other canned titles such as Mission to Nexus Prime and Kaiju.
Thanks to Celine for the contribution!