Wipeout is the first in a series of futuristic racing games developed and published by Psygnosis in 1995 for Sony PlayStation and PC, in 1996 for the Sega Saturn. Wipeout was designed in part by The Designers Republic, while the game's vehicle designs were based on Matrix Marauders, a 3D grid-based strategy game whose concept was developed by Psygnosis employee Jim Bowers. Nick Burcombe, the game's future designer, was inspired to create a racing game using the same types of vehicles from his experience with Powerdrome, F-Zero and Super Mario Kart. [Info from Wikipedia]
In the gallery below you can see a couple fo screens from a beta version and what is seems a FMV / target render.
Beta: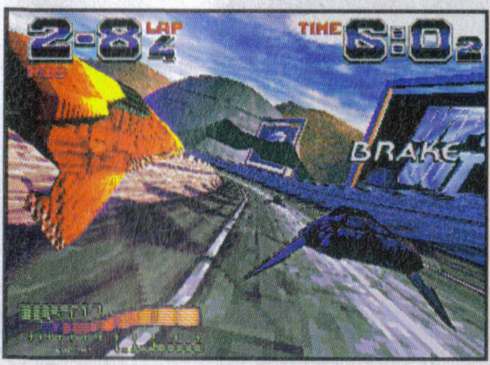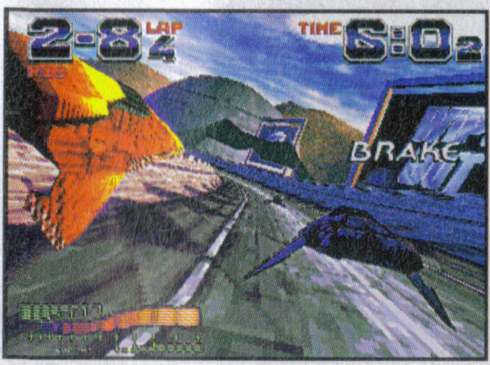 Final: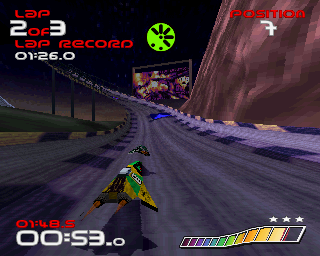 In an interview on Grumpy Old Gamers with Andy Satterthwaite we can read some memories from the early days of Wipeout:
As for the "Inspiration" the original game was very much "Mario Kart" to techno music. Nick Burcombe and Jim Bowers had designed the game from those beginnings; and an early concept video  was made.
Wipeout Target Render / Concept Video:

Thanks to Rod_Wod and Celine for the scans! Thanks to Ross Sillifant for the interview!
Images: