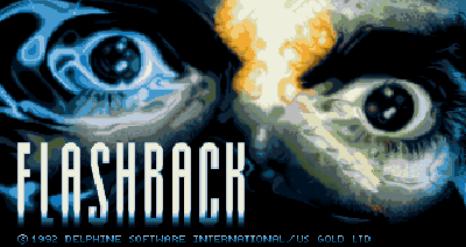 Delphine, the notable French software house which created at the beginning of the nineties two of the greatest action adventures of all times, Another World and Flashback, was officially closed down in 2004. Some of their  projects were therefore not completed, among which, of course, the most famous was Flashback Legends.  Later a beta of the game was released on the internet and, despite being incomplete and bug-filled, revealed a title in an advanced state of development, probably not too far away from being finished.
[Article by Yota]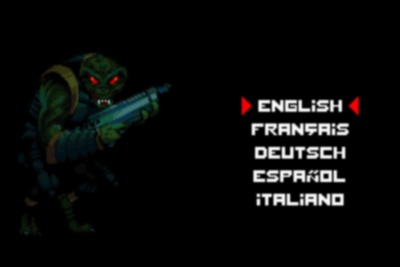 In the first screen of Flashback we can choose the language , but unfortunately the beta is French only.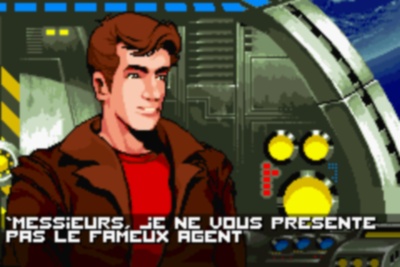 After that fake choice, there is a comic-like introduction. This adequately prepares us for the real graphic engine, which is rather distant from the sobriety of the first Flashback, sprite of the main character aside.
Once learned the controls, we realize that Flashback Legends is very similar to the original, even if with much simplified puzzles, this time limited to find cards in order to open the various doors and to search for batteries in order to restore electricity.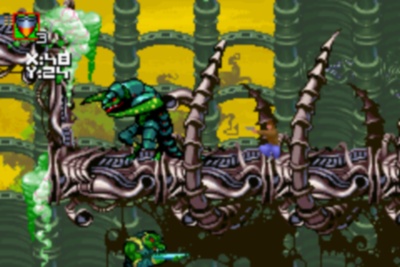 An useful tutorial, together with the usual PDA (which will notify us of the new items obtained by Conrad), will help us to learn the basics of the game, which is a rather classic action adventure. Other than solve puzzles, we will jump over precipices, electrified fields, and kill with the gun the various enemies on the path.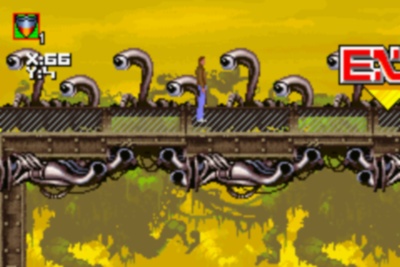 Also, despite the presence in this beta of many different levels, the stages don't offer any significant variations. The game is quite difficult, mainly because checkpoints are still absent.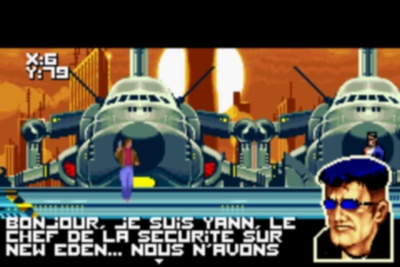 Flashback Legends, as far as we know, is incomplete, ending abruptly at level ten, even if it is possible to play some unfinished version of stages 12-16. Moreover, this beta is bug-filled, and often in order to pass some sections is necessary to use some emulator features.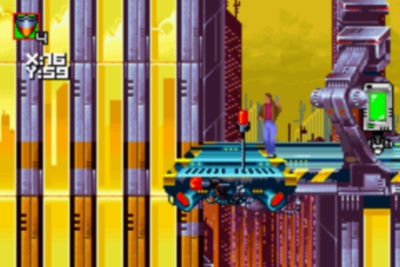 Thanks to Robert Seddon, who extracted the text from the rom, we now know more details about some features of  Flashback Legends that were going to be implemented in the final version, like three different difficulty levels, a password system, save points.  Also, it seems that the stages of the game were going to be mission based.
For more screenshots >> Flashback Legends Images Archive
[Article by Yota]
Videos:
If you have some more info, comments o question, you can send us an email