Around 2001 – 2002 Rock Solid Studios were working on a tie-in video game based on the Tremors series, planned to be published by Conspiracy Entertainment for GameCube, Playstation 2 and Xbox. The project was officially announced in August 2002, but the team never shown any media from their game, before it was quietly cancelled and vanished forever.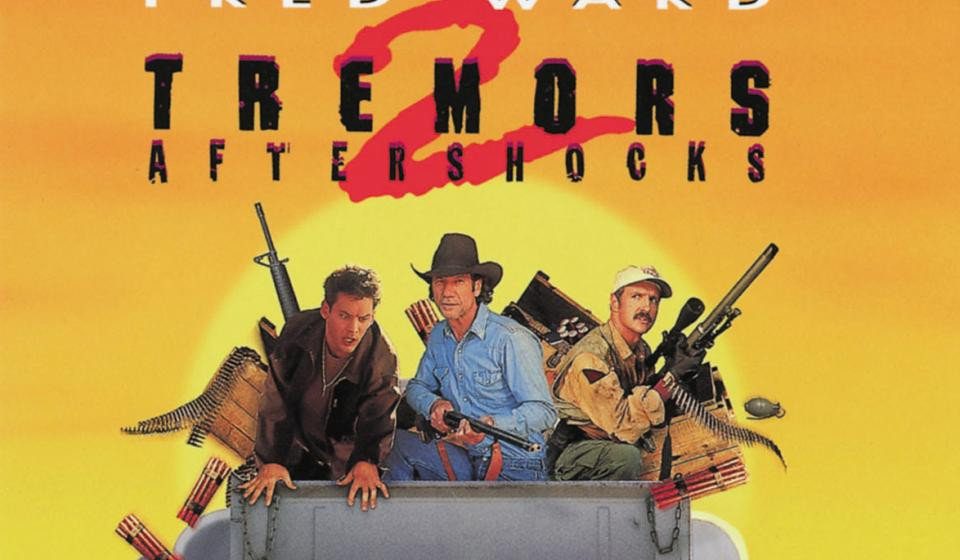 As we can read on their old website and in following press-releases:
"Tremors is based on the successful Tremors movie franchise, created by Universal Pictures and Stampede Entertainment. The game is a third person action adventure set in the desert around the town of Gold Rock, where Graboids – gigantic landsharks threatens mankind as we know it.

Players will experience an immersive storyline, filled with surprises and challenges in combination with high-octane action. The game is scheduled for release during the fall of 2003."

"A few years have passed since the first wave of monsters shook the grounds of Nevada. Burt Gummer has kept himself busy investigating Graboid activity and repelled the threats when needed, but business is going slow.

Strange disappearances are investigated by Gold Rocks sheriff, who makes a horrifying discovery – the Graboids are back. The investigations leads to a recently built plant and research center outside the town. The mystery unfolds and turns out to be more of a "normal bug-problem".

At the same time, unknown of the two heroes above the ground, a heroine fights the source of the monsters from heart of the top-secret underground facility. Tremors is a game of monsters threatening mankind, corporate cover-ups, betrayal and three heroes that simply refuse to surrender against any threat."
Based on the Tremors cult series of movies and the upcoming SciFi Channel TV-show.
Three characters – three agendas that ties into one, immersive story. Play as Burt Gummer from the movies.
Fight the Graboids, Shriekers and Assblasters – for a start. You're up against evolving monsters.
State-of-the art enemy AI that plans and thinks. Monsters reacts after your actions.
Blow the monsters to pieces of goo with a wide range of weapons; revolvers, rifles, SMG's and the classic Barrett .50.
Fluent and extensive movement with the help from +500 motion captured movements.
Powered by the RSSTech – one of the most powerful rendering systems ever.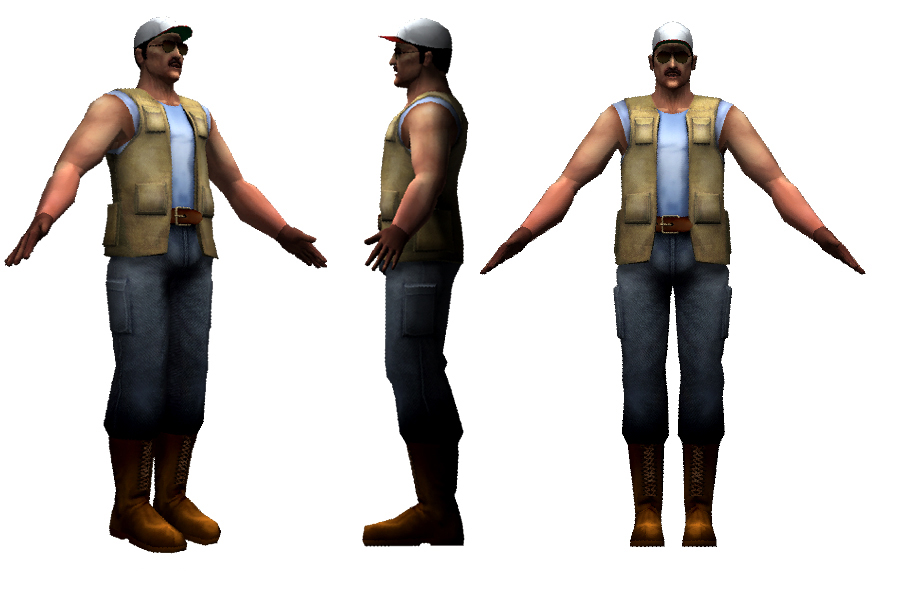 In 2003 fansite UK Tremors posted an interview with Rock Solid Studios about their game:
"UK: 1, So how long have you been working on the game? is there anything to see yet?.

CS: We are still quite early in development, many details are still confidential. Including planning and design, we have worked on this game since April/May 2002. Even though we cannot show anything officially yet, we are playing the game internally and there are both Graboids and Shriekers in the game at this point.

UK: 2, Will the game be based on any of the films or just the upcoming TV series?

CS: The game is an independent story, but with tie-ins to the TV series and the movies.

UK:3, Is there any details of the game that you can let us in on? E.g. storyline, structure, gameplay, multiplayer etc

CS: The game is a single-player action-adventure in line with the Resident Evil series of games, but cross-overs to games such as Metal Gear Solid and Splinter Cell. As players are partly dealing with monsters hunting on heat or vibrations, there will be different ways to move around in the environment.

UK: 4, Is it still set to be released on all the major gaming systems? Do you have any kind of release date set at the moment?

CS: Still to be determined.

UK: 5, you must have seen the films a lot of times by now. Has Stampede/Universal supplied you with much information and help? 

CS: They have been much helpful.

UK: 6, For our readers, will this be a game they will be playing into the small hours? 

CS: Definitely. As there are many different ways of defeating the monsters, players will come back to try different solutions to various problems."
In the end Rock Solid Studios closed down for bankruptcy before releasing any game and was later reboot as Avalanche Studios, finally finding success with the first Just Cause. As we can read on Wikipedia:
"During that period, another Stockholm-based video game development studio, Starbreeze Studios, announced that they would acquire Rock Solid. The agreement between the two companies was ultimately broken by Starbreeze, and the acquisition was stopped. In addition, Universal decided to cancel Tremors: The Game, which led Rock Solid to declare bankruptcy. With the failure and collapse of Rock Solid, Sundberg and Blomberg became unemployed and in debt. They eventually decided to start over in 2003, establishing Avalanche Studios with six other employees."
A few 3D models from this lost game are preserved in the gallery below, to remember its existence.
Images: