Warrz (ワーズ) is a cancelled MMORPG that was in development around 1996 – 1999 by Shouei System and directed by Kensuke Mitsuru, initially planned for Sega Saturn and later moved to the Dreamcast. The team conceived Warrz as the harbinger of "next generation" online RPGs on consoles, allowing 5.000 people to connect and play together:
"When the company showed the game at Tokyo Game Show 1997, the game was playable with 16 simultaneous players from three different booths (Shouei, Sega, and Sieg) connected via a telephone line. The game was polygon based, set on a medieval-like world (with the usual magic and swordplay), where players tried to beat an evil lord. Players could choose to be a merchant or to be married to another player, with a kid."
As in every other online RPGs in Warrz players would level-up their character and collaborate with other players to defeat enemies. The behavior and choices of each player would affect the progress of the game, and the main storyline would change from moment to moment.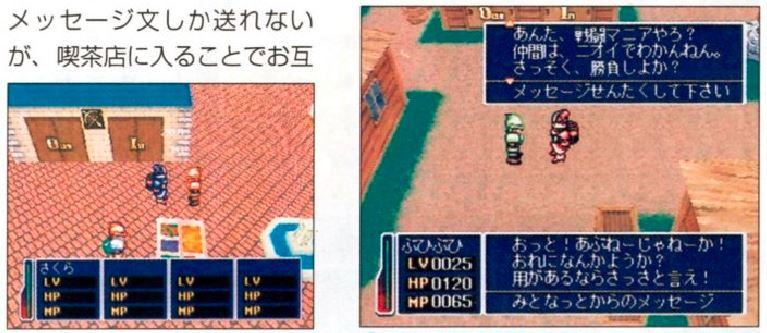 It seems Shouei System invested 200 million yen (about 1.800.000 $) to develop the game and set-up 100 servers for its online world. When it was clear the majority of the market was losing interest in the Sega Saturn, the company decided to move the project to the Dreamcast, but without any luck. Shouei System was already in economic difficulties in 1999 and without being able to paid-off their debts they went bankrupt, cancelling Warrz and all of their other projects.
Previews and interviews about the game were published at the time in a few gaming magazines, preserved below.
Images:
What do you think about this unseen game? Give your vote!
Would you like to add more info, screens or videos to this page? Add a comment below!
(your first comment will be moderated before to be published)