Monster City Naga (魔獣都市ナーガ – Maju Toshi Naga) is a cancelled JRPG that was in development by Compile and it would have been published by Irem for Nintendo Famicom (NES). It was quite an ambitious project for its time: it would feature an internal clock to track real-life hours (similar to Animal Crossing), so NPCs could move and act according to the time of day.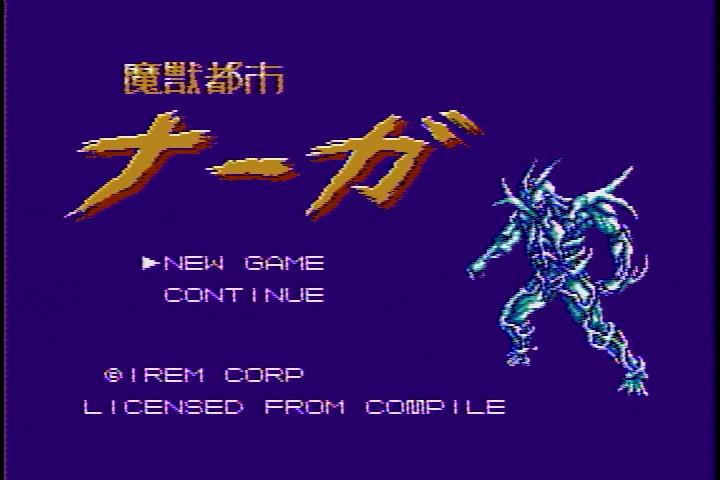 Japanese websites seem to indicate the game was completed, but never released for unknown reasons. In november 2020 some screenshots were found and shared on Twitter (thanks to Heimao!). By looking at these images the main protagonist looks a bit like the one from the manga "Bio Booster Armor Guyver", but as far as we know they are unrelated.
Apart from its interesting real-time mechanic, gameplay seen in these images seem on par with classic 8-Bit JRPGs: world and city exploration, talking to NPCs and turn-based battles against monsters.
If you find more images or details about Monster City Naga in old gaming magazines, please let us know!
Images:
What do you think about this unseen game? Give your vote!
Would you like to add more info, screens or videos to this page? Add a comment below!
(your first comment will be moderated before to be published)