Joris le Sans-Pouvoir is a cancelled action adventure set in the cult-following DOFUS universe, that was in development around 2007 by Ankama and Magic Pockets for Nintendo DS. The game was planned to be released along with the animated movie featuring the same protagonist (Joris), but in the end both projects were canned.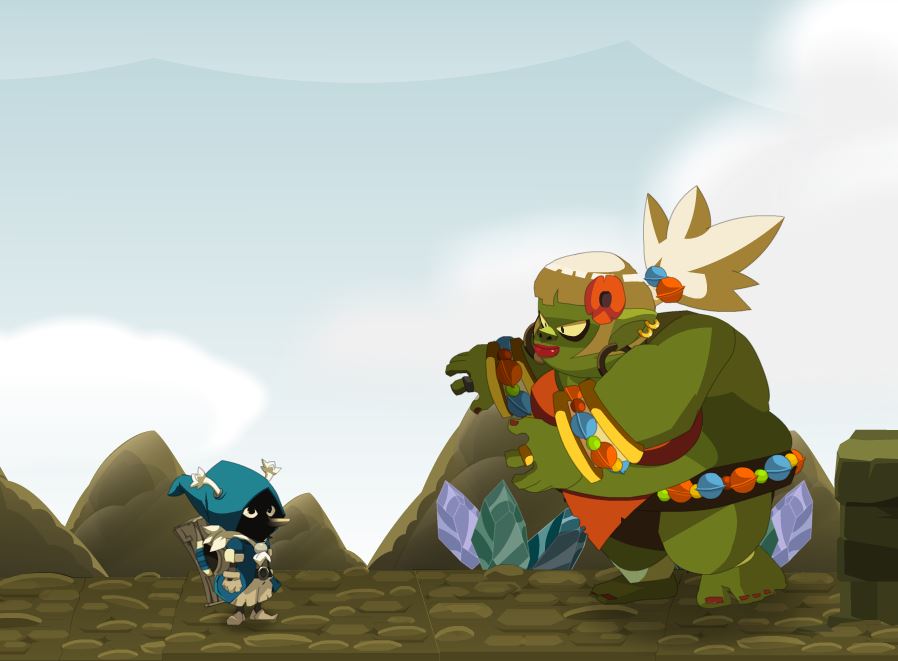 Some details about this lost DS game were shared online by former Ankama developers, such as Sachka and Roy:
"Joris was the first Nintendo DS project developed at Ankama (in partnership with Magic Pockets). […] Game design on this project involved boss fight, level design, minigame design, UI… I also designed an original collecting system where collectible items were used in a minigame inspired by the "Grow" series. The developpement has been put on hold to match the release of the animated movie with the same character (scheduled in 2013)."

"Joris Le sans-Pouvoir is the main character from a feature film Ankama due in 2013. It's a new character IP situated in the DOFUS universe. I had the chance to work on a platform game prototype that was all about delving into the character's backstory. We wrote a lot of background and had a lot of fun designing and developing a cute and quirky platformer with a hint of metroidvania elements and a dash of Grow gameplay elements in-between levels. It also was a great opportunity to work with Jono Takeshi-san of Radiata Stories fame who worked with me on the art direction."
Images:
What do you think about this unseen game? Give your vote!
Would you like to add more info, screens or videos to this page? Add a comment below!
(your first comment will be moderated before to be published)