MechAssault 3 is a cancelled sequel to the MechAssault series, which seems to have been pitched by Day 1 Studios to Microsoft for their Xbox 360 (or Xbox One) console. The first 2 MechAssault titles were also developed by Day 1 Studios and were published by Microsoft for their original Xbox (MechAssault in 2002 and MechAssault 2: Lone Wolf in 2004).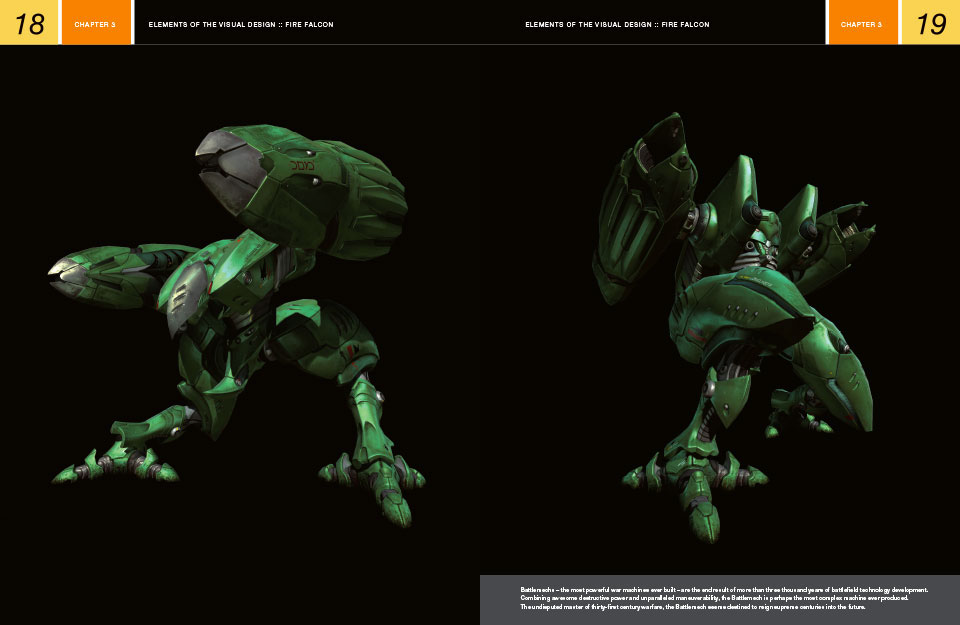 We can assume MechAssault 3's gameplay would have been similar to previous chapters, with players using mechs, tanks and other vehicles to resolve missions in a sci-fi military setting. The third chapter was never officially announced by the company but fans found out about it thanks to some pages from a MechAssaul III promotional book, uploaded online by the creative agency which helped Day 1 Studios to pitch the game. Some details can be extracted from these pages, as we can read on Sarna:
"MechAssault 3 would have taken 300 years after the events of MechAssault 2, which would put us way beyond anything we've ever seen from official sources and certainly way beyond the current Dark Age/IlClan era that we're in now, narratively speaking. And the future is weird. The Clans are still around, with Clan Wolf still being in separate Warden and Crusader factions. Clan technology has also advanced considerably, with Elemental power armor replaced by sleek, sexy, almost anime-style power armor with animalistic features."
We don't have any more information on this canned game, but we know it must have been pitched before 2012. In February 2012 Day 1 Studios announced a different mech game, titled "Reign of Thunder" which may have been an evolution of their MechAssault 3 pitch. Just a year later (January 2013) the team was then acquired by Wargaming (the creator of World of Tanks), they were renamed to "Wargaming Chicago-Baltimore" and Reign of Thunder vanished forever.
Thanks to Mr.Talida for the contribution!
Images:
What do you think about this unseen game? Give your vote!
Would you like to add more info, screens or videos to this page? Add a comment below!
(your first comment will be moderated before to be published)