Between 2008 and 2010 Sony Computer Entertainment Japan were working on a new "Russian retro Sci-Fi Horror" video game for their Playstation 3, but in the end the project was cancelled. While this new PS3 game was never officially announced by Sony, a single concept art was revealed by Masahiro Ito (of Silent Hill fame) on Twitter in 2017, before he removed its own tweet.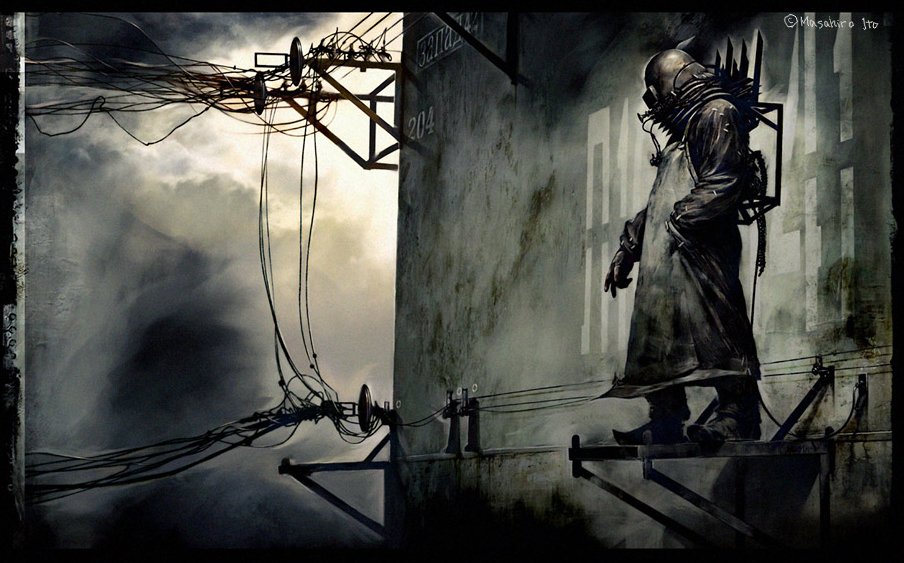 Ito also talked about this lost game during an interview with Silent Hill Memories:
"Out of the games that you have worked on, which game stands out the most for you and why?

It is a game when I have worked on in SCE from 2008 to 2010, but was not released. It's a Russian retro Sci-Fi horror action game."
As noted by GodzillaDB on NeoGAF in 2017:
"it would appear that conceptualization of the Russian sci-fi horror project began somewhere close to 2006 based on images from his official website. If you start from the top of the paintings section (while being mindful of some sensual imagery), the entire third row along with parts of the fourth seem dedicated to the production. I wasn't aware these works actually belonged to an unfortunately scrapped game until fairly recently. I was actually under the impression they were simply a "subject matter" study that he explored in his art book, The 2nd Wild Pig, which was released at Comiket 74; however, it has been difficult to obtain exact details about its content despite remarks from the artist about making his work available in the West in some form or another. Ultimately, it appears a multi-media project called Acid Bufferzone has cannibalized remnants of the material shared between figurines and seemingly a manga series from Ito-san as well."
Unfortunately at the moment this concept art is the only remaining document from the game. It would be interesting to see screenshots from the probable prototype they were able to create during the early development.
Images:
What do you think about this unseen game? Give your vote!
Would you like to add more info, screens or videos to this page? Add a comment below!
(your first comment will be moderated before to be published)