Project Copernicus is a cancelled PC MMO that was in development by 38 Studios (AKA Green Monster Games) between 2006 and 2012, an overly ambitious project that got their creators to fail in bankruptcy in a long and painful venture. This would have been their first project: the company was conceived precisely to develop a new, profitable Massive Multiplayer Online Game, a "World of Warcraft killer".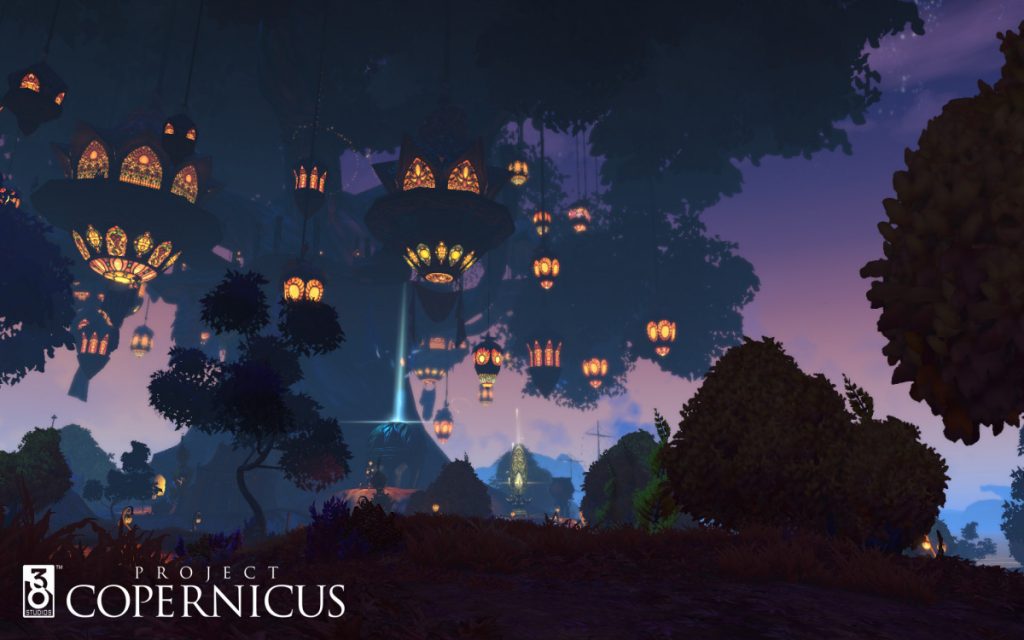 As we can read from an in-depth article by Tech Raptor:
"In 2006, baseball pitcher Curt Schilling announced he would continue working in a new field: video games. After speaking with several friends and family members, he would found Green Monster Gaming with one goal in mind: create a new MMO.

Schilling himself was an avid fan of MMORPGs,  playing the likes of World of Warcraft in the off-seasons and wanted to add to the market a passion project of his own design. Schilling was not alone in this passion. Two of his biggest backers to Green Monster Gaming, famous fantasy author R.A Salvatore and conceptual artists Todd McFarlane, were also gung-ho on the potential of any projects the studio could create.

This is in part to Schilling himself, who stated in an interview just after his studio closed, "If it wasn't an MMO, I wouldn't have done it. If you look at the game space now, if you want to build something that's a billion-dollar company, the only game to do that with is an MMO."

Some of the big names to join the company would include Travis McGeathy, the lead designer of the MMO Everquest; and Jennifer MacLean, former chairperson of the International Game Developers Association (IGDA) and the VP General Manager of Games at Comcast. "
There is not much info on Copernicus' gameplay, but we know they heavily invested into its settings and lore, with a 10,000 year game-history created by R.A. Salvatore and art direction by Todd McFarlane. After the team failed to gather interest and funds from investors to complete their MMO, they decided to acquire Big Huge Games from THQ.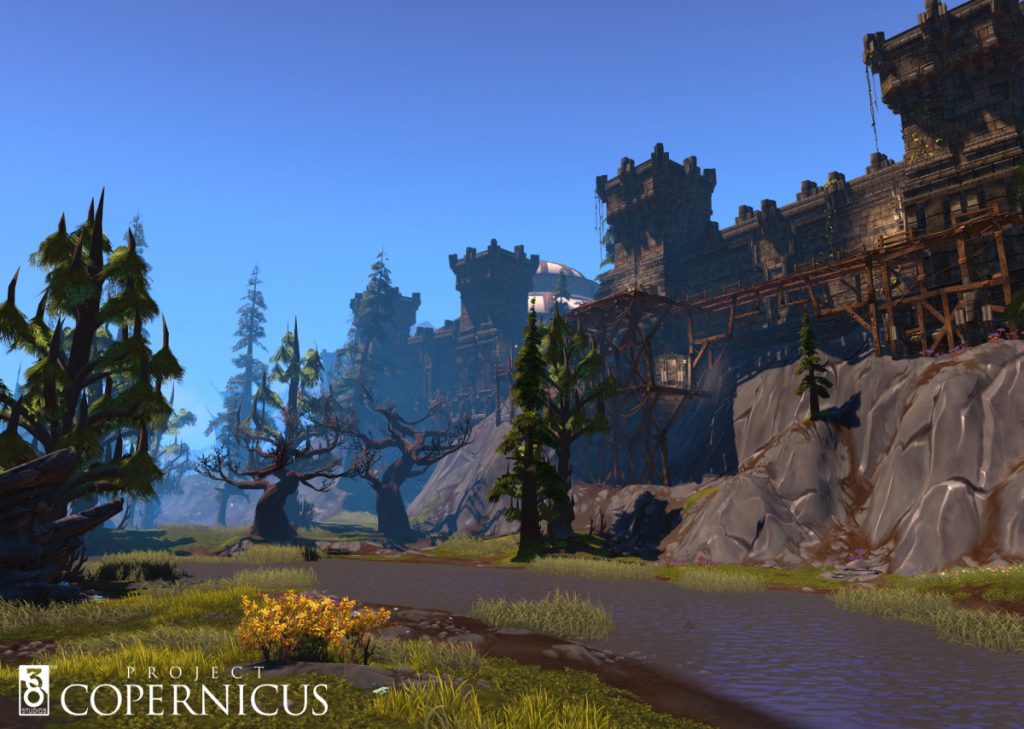 Their plan was to release a less ambitious single player action RPG: the result was Kingdoms of Amalur, a game that merged a project already in development by BHG with part of Copernicus' settings and lore. As we can read on RPG Fans:
"For three and a half years, we had the Amalur universe in 38 Studios," Schilling said. "The IP is being led by this team of very passionate people, we're making this MMO, we've got a roadmap – and in a 24 hour span, we add 90 employees who now all of a sudden are taking the baby being created in Boston. There's 90 people we don't know and we're handing off this multi-billion dollar, multi year project… to who?"

But perhaps it wasn't so crazy. As it turns out, Big Huge Games had already been laying the groundwork for their own single player RPG project under lead designer Ken Rolston, of Morrowind and Oblivion fame.

"They had been shopping this fantasy game for a long time," said Schilling. "From a tech perspective and a game design perspective, there was a solid foundation. But they were missing the story – the thing that makes a great RPG. We had that. It was a match made in heaven, because not long after the partnership, when Bob [Salvatore] and Ken [Rolston] and the creative team sat down together, there was a lot of magic going on."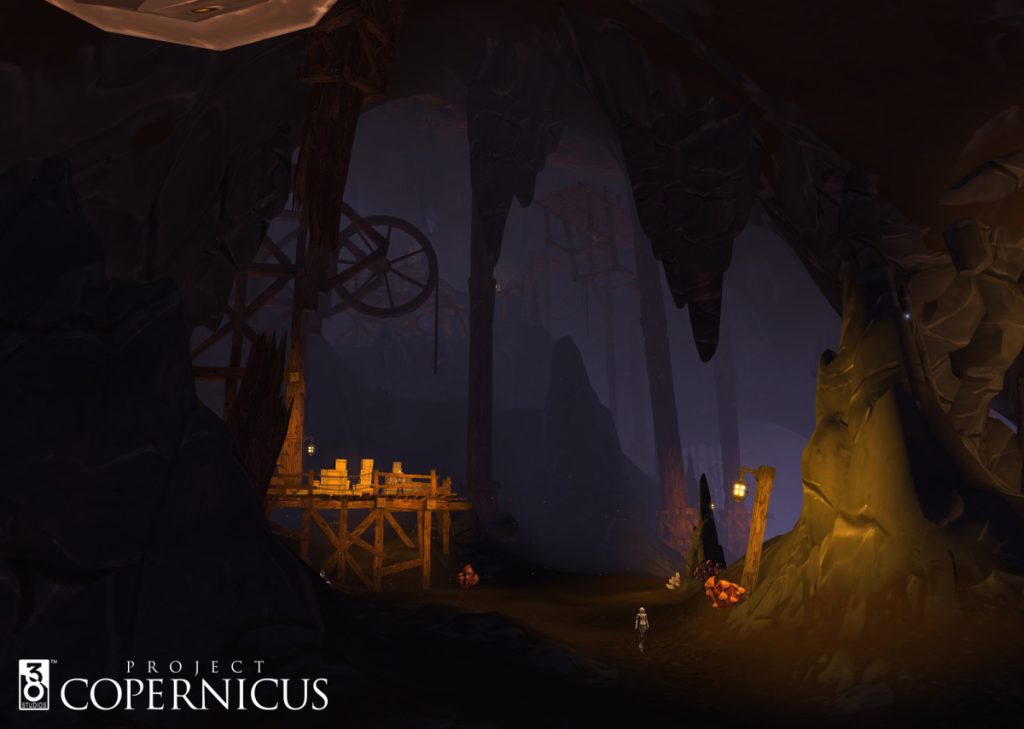 Unfortunately even Kingdoms of Amalur did not sell enough to keep 38 Studios alive and without being able to keep their MMO in development, the company closed for bankruptcy in 2012:
"38 Studios went to Delaware's bankruptcy court this afternoon beginning the arduous process of salvaging what it can in the face of a $270 million debt.  The hearing marked the first opportunity since the studio filed for bankruptcy for creditors to question the company's executives. According to the Boston Globe, creditors and employees who have gone unpaid since May will likely receive nothing through the proceedings as the studio takes the first steps towards liquidation."

"Kingdoms of Amalur would go on to be a modest success for 38 Studios. Published by Electronic Arts, as a part of their EA Partners program, Kingdoms of Amalur would see 1.3 million copies sold in three months, which for a new IP was respectable. Schilling, and later Chafee, would note that the game needed to hit around 3 million units sold to break even on development costs and turn a profit."
We don't know exactly how much of Project Copernicus was done before its cancellation, but enough footage and screenshots were leaked online to have a good idea of how it would have looked like. Unfortunately, from what Curt Schilling said, his dream MMO was not fun to play:
"The money was only a secondary concern to Schilling. "The game wasn't fun… It was my biggest gripe for probably the past eight to 12 months." Evidently the combat lagged and no one seemed to be playing it around the office."

"As the studio collapsed, employees were left in the dark. Worse, their health insurance was shut off without notice – which one pregnant woman only discovered upon going to a doctor's appointment. The company that was supposed to handle relocation fees didn't finish the job, leaving several employees stuck with mortgages on their old homes as well, and bills that were supposed to have been handled through management hadn't been."
Images:
Videos:
What do you think about this unseen game? Give your vote!
Would you like to add more info, screens or videos to this page? Add a comment below!
(your first comment will be moderated before to be published)