Ralphadia is a cancelled JRPG that was planned by Taito for the Nintendo Famicom / NES, around 1992. This is another forgotten NES game with not much information online: Akamid83 found a small preview for the game in an old promotional leaflet for in-development Famicom and shared a photo on Twitter.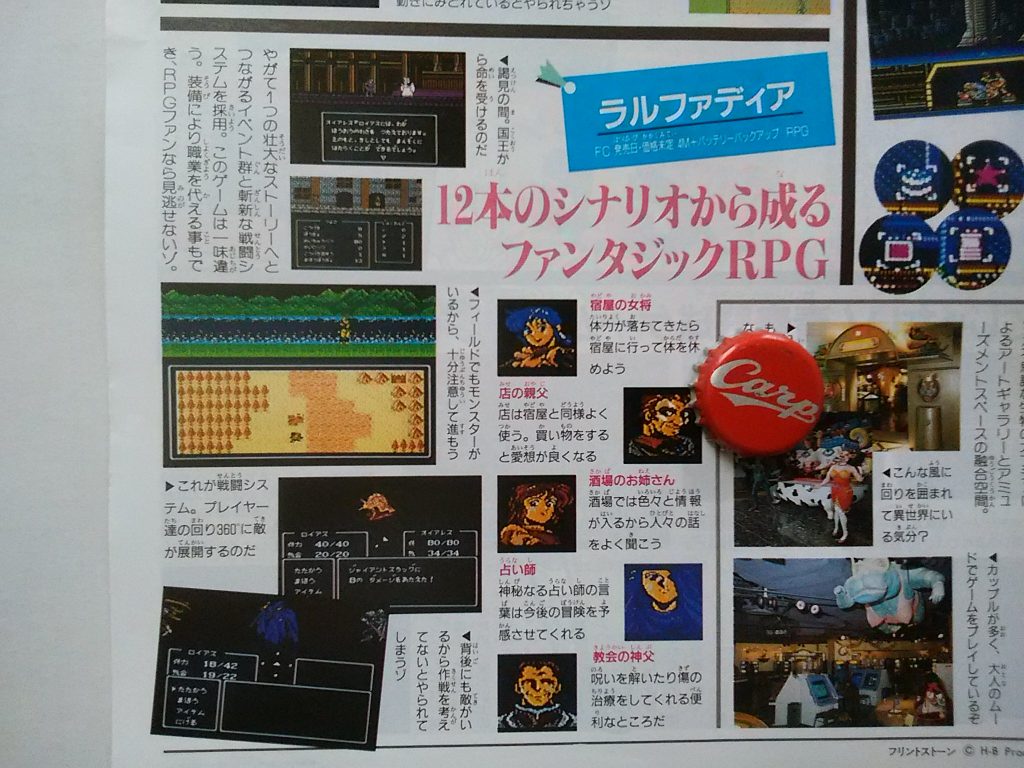 Heimao, who notified us about the photo, wrote "It is said that it was a novel mechanism in which the enemy was placed 360 degrees around the player in the battle". By looking at these tiny screenshots it seems Ralphadia had a strange overworld map, with a top-down perspective on the bottom of the screen and a side-scrolling scenario at the top.
There are also 2 screenshots showing cities, were the game kept its side-scrolling view. Combat was "first-person turn-based", similar to Dragon Quest, but you may have been able to rotate the "first person" camera around to see more enemies all around your protagonists.
That's it all for now: will we ever see something else from this lost Famicom RPG? As it often happens with these obscure, unreleased Japanese games from the '90s, probably not. If you can read Japanese and see more interesting details written in the leaflet photo, let us know in the comments below!
What do you think about this unseen game? Give your vote!
Would you like to add more info, screens or videos to this page? Add a comment below!
(your first comment will be moderated before to be published)