We are happy to announce 1 eBook taken from our "Video Games You Will Never Play" physical book is featured in the latest eBook bundle by Story Bundle! Our "Handheld Video Games You Will Never Play" can be found in this bundle in their exclusive ePub and Mobi versions (our full book is available in physical form on Amazon and in PDF on Patreon), so you can easily read it with your eBook reader.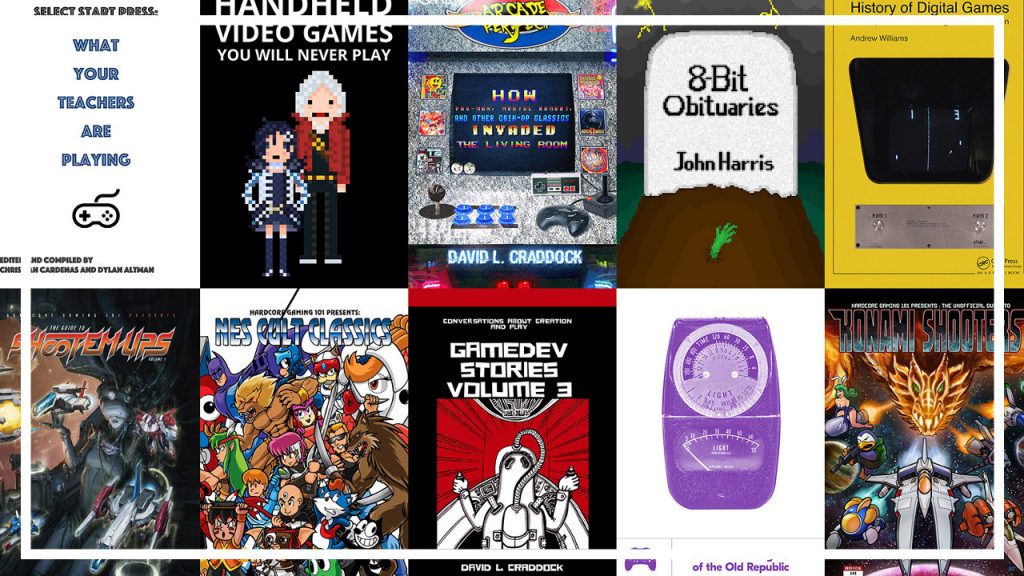 In the same bundle you can also find many interesting eBooks about less known video games and their history.
Funds raised with this eBook bundle will support Unseen64, the other books authors and you can also choose to donate 10% to Pixelles, a non-profit initiative committed to helping more women make and change games.
Here's the full description, for more details check https://storybundle.com/games
Praise the sun while you can: the festivals and hazy warmth of summer is all too fleeting. Luckily, you can capture the spirit of these carefree days forever with the Endless Summer Game Bundle, available for a limited time on StoryBundle.

David L. Craddock's Arcade Perfect: How Pac-Man, Mortal Kombat, and Other Coin-Op Classics explores the lengths to which developers went to squeeze classic arcade games onto home consoles, handhelds, and personal computers. Craddock's GameDev Stories: Volume 3 digs deeper
into arcades and home conversions with a selection of interviews from legendary designers such as Asteroids co-programmer Ed Logg and Mortal Kombat "ko-kreator" John Tobias.

John Harris steps up to represents great – or at least serviceably good – NES games that get a bad rap today in 8-bit Obituaries. Boss Fight Books author Alex Kane visits one of the most beloved space ports in that famous galaxy far, far away in Star Wars: Knights of the Old Republic, a fantastic oral history of the making of BioWare's blockbuster RPG.

Alongside those DRM-free eBooks, Hardcore Gaming 101's Kurt Kalata takes an epic journey through cult classics on the NES, Select Start Press looks at the games your teachers have been playing, and much more.

StoryBundle is a pay-what-you-want platform for independent authors to share their works with readers (and gamers) like you!

For StoryBundle, you decide what price you want to pay. For $5 (or more, if you're feeling generous), you'll get the basic bundle of four books in any ebook format – WORLDWIDE.

● 8-Bit Obituaries by John Harris
● HG101 Presents: The Guide to Shoot-em-ups Vol. 1 by Kurt Kalata
● What Your Teachers Are Playing by Christian Cardenas and Dylan Altman
● Handheld Video Games You Will Never Play by Unseen64

If you pay at least the bonus price of just $15, you get all four of the regular books, plus SIX more!

● GameDev Stories – Volume 3 by David L. Craddock
● Arcade Perfect by David L. Craddock
● Boss Fight Books: Star Wars: Knights of the Old Republic by Alex Kane
● HG101 Presents: Unofficial Guide to Konami Shooters by Kurt Kalata
● History of Digital Games: Developments in Art, Design and Interaction by Andrew Williams
● HG101 Presents: NES Cult Classics by Kurt Kalata

This bundle is available only for a limited time via storybundle.com. It allows easy reading on computers, smartphones, and tablets as well as Kindle and other ereaders via file transfer, email, and other methods. You get multiple DRM-free formats (.epub and .mobi) for all books!
As always thanks for your support!
What do you think about this unseen game? Give your vote!
Would you like to add more info, screens or videos to this page? Add a comment below!
(your first comment will be moderated before to be published)

Latest posts by U64 Staff & Contributors
(see all)