Banjo X was to be the third installment to the Banjo Kazooie franchise, slated to be released for the original Xbox. Initially the game was being developed in 2004 by Rare as a straight remake of the first game, with enhanced graphics and gameplay for the new console.
Supposedly, the characters in Banjo X were to break the 4th wall, so to speak, and gradually become aware that the game was a remake of the original Nintendo 64 version.  The farther along the player got in the game, the more things would shift directions from the original Banjo Kazooie.  It would have been at this point when the characters would become aware that they were in a remake of the original game and attempt to alter the plot in a different way. Rare had already experimented with the remake of Conker's Bad Fur Day, adding a few different situations in the early parts of the game to surprise players who knew the original version, it seemed only right to expand a similar concept in Banjo X.
The world found out about this lost game in late 2011 / early 2012 when Xbox executable files (dated June 2004) for a title named "Banjo X" were found by PtoP Online on an old Xbox development kit. These files were missing many of the characteristic that would have been needed to run the prototype, but someone managed to break them open and find some clues. Unfortunately, the game doesn't do much when attempting to access it.
Depending on the file launched, a black command screen will pop up, showing files missing and an error message. It was expected that the game wouldn't work due to these missing assets, but the fact that it boots shows that something was being worked on at some point. One user was able to extract an early 3D model of Mumbo.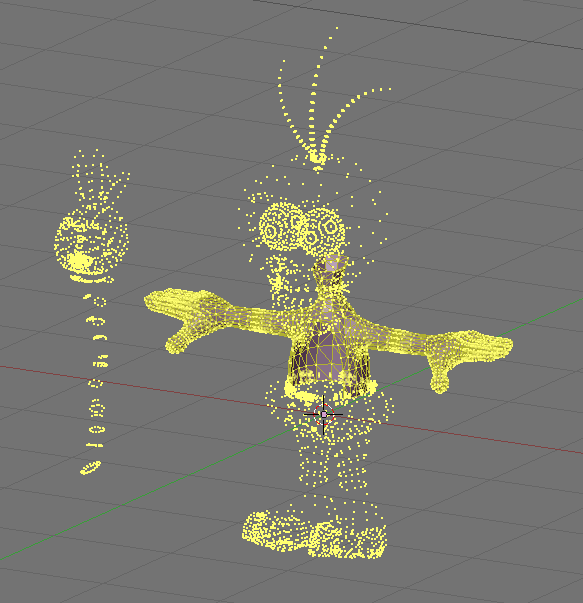 Names for new Banjo abilities and items were also discovered in these executable files. Some of these include: Springy Shoes, Rocket Sneakers, Metal Feathers, Aviator Goggles, Invisibility Chocolates, Big Feathers, Bag of Eggs, and Diamond Beak.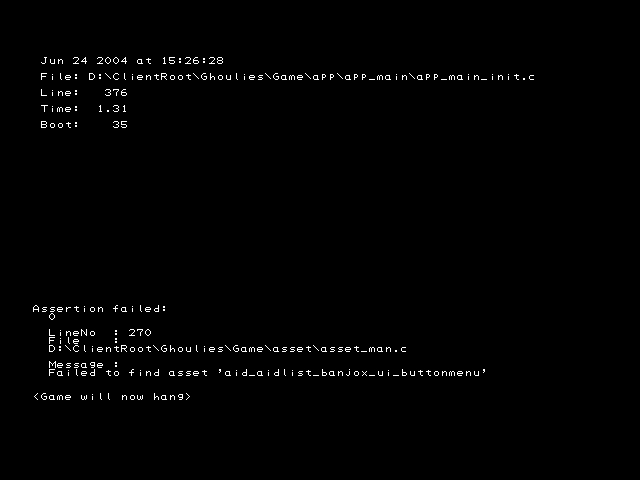 During Banjo X's development, the idea of having Gruntilda and Banjo attempting to accomplish the same task at the same time was attempted. Gregg Mayles wanted Gruntilda to interfere with Banjo during gameplay and make things much harder for the player.  However, the team at Rare thought the idea would have required a very complex AI in order for it to do what they wanted.  This concept was quickly scrapped after this realization.
Even though the game supposedly didn't get very far into development, Steve Mayles tweeted out early character models he made for Banjo X. One was Mr. Termite, and the other was Conga.
Designer Ed Bryan also tweeted out a rendition of a reimagined Mumbo and Tiptup, made around 2004 .
Steve Mayles also confirmed in a twitter response that he remembers seeing a 4 player co-op mode during Banjo X's development. It was during this time that a separate team at Rare began working on a Mario Kart style game with the Banjo Kazooie IP, under the name "Banjo Kazoomie".  The major concept that made it stand out was the fact that the player was able to build their own vehicle to use.
Banjo Kazoomie didn't get very far in development but many of its ideas were later reused in Nuts & Bolts. According to designer Gregg Mayles, "Rare thought this would be a "hard sell,", and that "players would expect a whole new game".  It was clear that there were not many reasons to continue working on Banjo X for the original Xbox and the team soon moved their plans to the new Xbox 360.
The new Banjo game would have been a completely different game and Rare began brainstorming ideas of how players traveled in platformers. They wanted to make the trip to the overall objection as fun as possible. This is when they decided to combine the Banjo Kazoomie idea with the worlds for Banjo X.  The team only got as far as the first level and as soon as vehicles became incorporated with the game, Mumbo's Mountain had to be altered to a much larger size in order to have proper usage of the vehicles.
Unfortunately, the interesting idea of a breaking-the-4th-wall remake with multiplayer coop for Banjo Kazooie never saw the light of day. But in the end, Rare was still able to release a third entry in the Banjo series with Nuts & Bolts, even if feedback from the fans was mixed.
Article by Karl Gutierrez & monokoma
Images:
What do you think about this unseen game? Give your vote!
Would you like to add more info, screens or videos to this page? Add a comment below!
(your first comment will be moderated before to be published)