In late 2008, the next year's LEGO sets were released "early" (this isn't unusual for LEGO sets). What was unusual was the ad on LEGO Racers set boxes advertising an unannounced game; "LEGO Racers: The Video Game".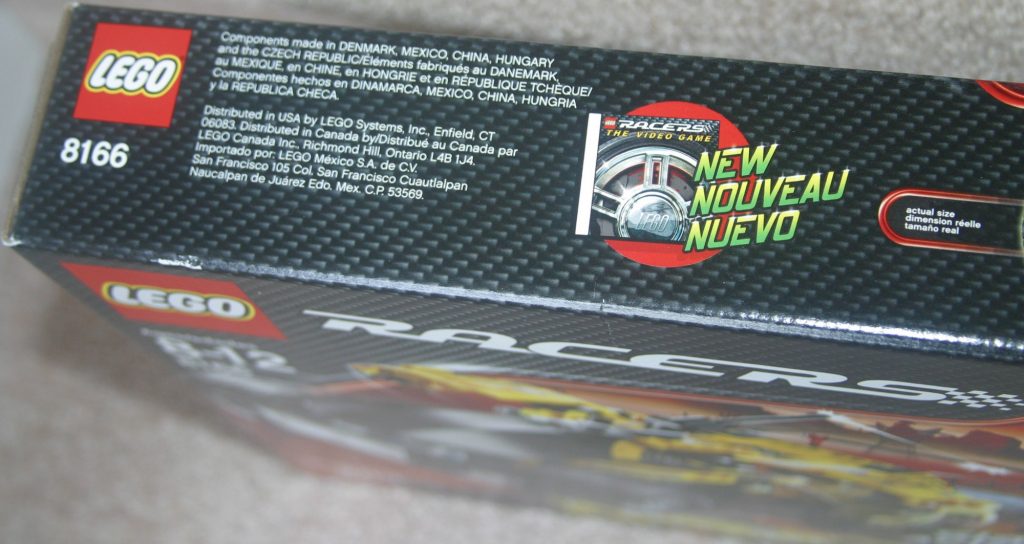 People speculated on who was developing the game, and for what platforms it might be released (it was often confused with an unrelated web game, LEGO Racers Challenge, developed by NetDevil). On Brickset.com they wrote:
This is the first non-licensed LEGO video game to be released since 2006's BIONICLE Heroes. It is also the forth racing-centric LEGO video game to be released, after 1999's LEGO Racers, 2001's LEGO Racers 2, and 2002's Drome Racers.
It also wasn't the only mysterious game advertised on set boxes – other sets advertised "LEGO Space: The Video Game" and "LEGO Castle: The Video Game", both for Nintendo DS. Eventually it was found that those two games – along with "LEGO Pirates: The Video Game" (which hadn't been advertised on set boxes) – were all merged into one game, LEGO Battles, after the set packaging had already been finalized.
But that didn't explain LEGO Racers: The Video Game. Years passed without word of it, until in 2013 a developer from Firebrand Games posted samples of work he'd done on the game, and stated it was unreleased. Included were four rendered videos (showing three car models and an animated minifigure), and two in-game screenshots.
The developer said the game was for Nintendo DS, but the screenshots show higher graphical quality than the DS is capable of, and are 640×456 – a standard resolution for Wii games. Going by other games by developed by Firebrand, it seems likely the game was planned for both systems.
Thanks to jamesster for the contribution!
Videos:

What do you think about this unseen game? Give your vote!
Would you like to add more info, screens or videos to this page? Add a comment below!
(your first comment will be moderated before to be published)

Latest posts by U64 Staff & Contributors
(see all)