Legacy of Kain: Dead Sun is a cancelled a PS3 / Xbox 360 / PS4 and PC single-player action adventure game developed by Climax Studio, that was intended to mark the return of the Legacy of Kain series. The title was first leaked in 2013 by NeoGAF user, Mama Robotnik, in an extensive research thread about the many canceled games of the series throughout the years. According to his research, the production of Dead Sun began sometime between 2009 and 2010 with some supervision from Crystal Dynamics and was subject to strict NDA terms that prevented the developers from discussing any details of their work in the project.
Development and Cancellation
It seems that Square Enix laid down several requirements, which the title had to adhere to, such as being single-player with a multi-player component. The new main characters and a story set apart from the original series would have been an idea by game director Sam Barlow and Climax, because of the difficulty to follow LoK's intricate storyline. Climax Studio worked on the production of the single-player game, while the multi-player was being developed independently by Psyonix Games.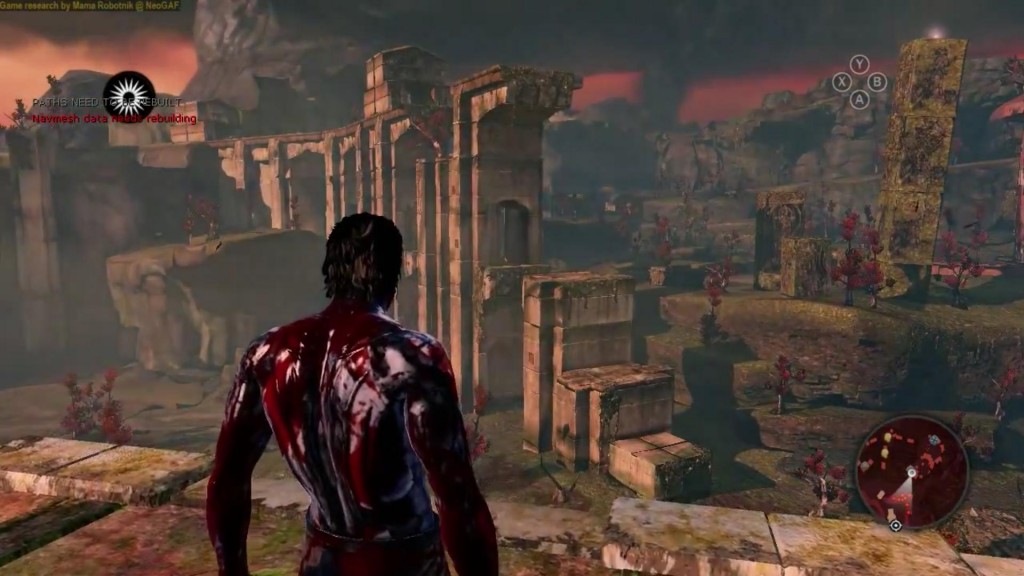 The single-player game went through several name changes: the known codename was 'Blackcloth', as it is referred in the teaser, to later settle with title Dead Sun. The multi-player, on the other hand, was the basis for what later would evolve into Nosgoth, the online mutiplayer game that Square Enix finally released.
The development went through several stages, initially intended as a small project to be released on Xbox 360 and PS3,  even if a former developer wrote on NeoGaf:
That's the only info that I think is wrong. It was never a downloadable game, not as long as I worked on it. Always intended as AAA. Same with the PS4 launch thing – it was intended for cross gen, all systems.
By the time it was cancelled for "old gen consoles" it was being considered as a potential launch title for PS4. This is namely one of the reasons for its cancellation in the first place, as was stated by the source that contacted Mama Robotnik to reveal further details of the project:
– This game was pushing the 360 and PS3 to the limit. A combination of sheer level scale, the twin realm mechanic and the ageing Unreal 3 engine meant it was a struggle to get this running to an acceptable level. A commitment to next gen would have possibly seen the game avoid the chop as we would have been freed from some hefty technical restraints that were holding the game back in a number of areas, including the visuals. Conversely, I can see why switching to next gen would have made the numbers even less attractive to SE top brass, given the far smaller install base.

– Having just finished Shadow of Mordor, which I found hugely enjoyable, I have to say it was eerily similar to the open world (hub as we termed them) areas of Dead Sun. From the art style, to the switching worlds, the environment traversal, character ability progression, combat and numerous other aspects, SOM was incredibly close to half the game we were making.

– The Dungeons were the other half. Given how much work obviously went into SOM, one of the most polished games I've played, I think Dead Sun was too ambitious, which probably also contributed to it getting the axe. It would have been a monster of a game – the wetlands hub area you've already seen was just one of 3 or 4 entirely different open hub areas, never mind the various dungeons that were planned. They all had distinctively different looks, puzzles and boss fights. The team wasn't big enough to pull that lot off in a reasonable time frame, to the quality level required of a AAA release.

– Which is all a great shame, as the design of the game was excellent and meticulously thought through. Whilst not a straight sequel to previous LOK games, and not featuring previous favourite characters, it had more than enough depth and references to previous games to both satisfy (most) fans and really bring the LOK series back to life in a modern format. It was certainly a lot more than a re-skinned Assassin's Creed or Batman, even if it did share some aspects with those games. But there we go, the vagaries of the games industry. Those design docs will still be around somewhere at Climax (or possibly elsewhere) – all it would take is someone with a spare $100 million or so and that'd see it up and running."
In 2012, Square Enix decided to stop production since the title was no longer forecast to meet sales expectations, with some doubts about the game's quality and its overambitious features. Due to the amount of work that went into this project, there was a lot of frustration among members of the team when it was canceled. Allegedly, certain members of the team weren't informed of the decision and kept working on it after the cancellation.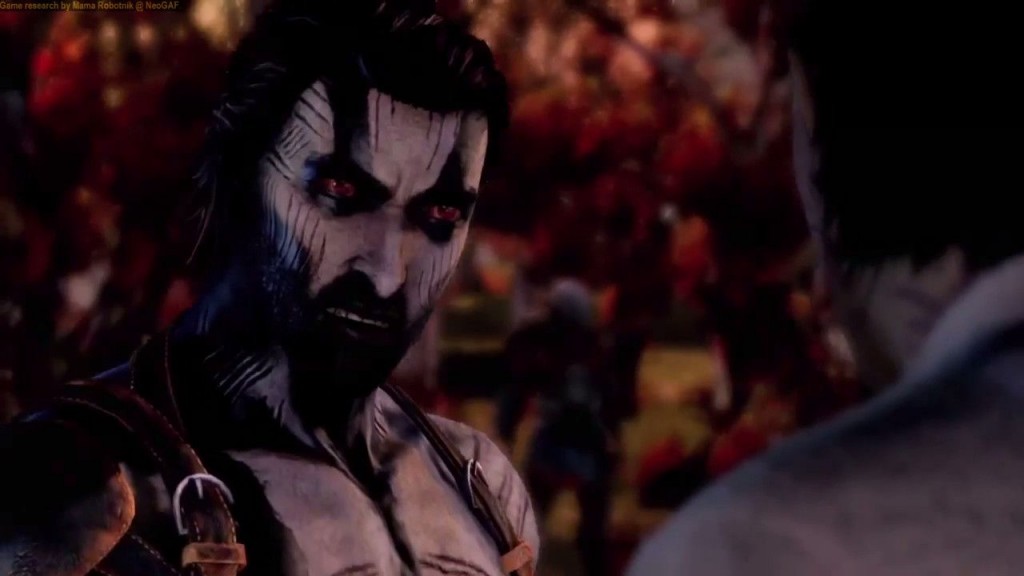 Story
The story was set in the distant future of Nosgoth; not being a direct sequel of the previous games, but taking place in a similar universe as the Soul Reaver games, to became a reboot of the series. The game would have introduced a new clan of vampires called 'the Saradin', who were much closer in appearance to the ancient vampires than their ancestors from Soul Reaver. The Saradin also had very similar powers to that of Raziel, being able to move freely between the material and spectral realms.
Dead Sun's narrtive revolved around two main characters, Gein and Asher, who were Saradin vampire and human respectively. It would have began when Gein attacks Asher's village, slaughering many, including Asher and his pregnant wife.
One of the main themes explored in the story would have been fertility. The human race in Dead Sun was inexplicably suffering from infertility and the fact that Asher and his wife were able to conceive a child is recognised being of great significance, as later revealed by Gein, the very reason of their deaths.
Unexpectedly, after Gein feeds off Asher's soul, Asher becomes trapped in Gein's body. The game would have featured both characters in the body of one; a unique creature with the body of a vampire and the soul of a human. Their quest to discover the reasons behind Asher's assassination and who was behind it would eventually have led to a it more close tying in with the original Legacy of Kain lore. Another significant topic was religion and how this influenced human rituals and their interaction with vampires.
It's important to note that the narrative designer of Dead Sun has implied that none of the Dead Sun story rumors released to the Internet are accurate.
Recently, Mama Robotnik uploaded several videos of Dead Sun to his youtube channel. Among the material, there is a teaser trailer, and a 32 minute long gameplay video. For more info about this lost project, check the Legacy of Kain Wiki page!
Article by Erameris
Images:
Videos:
What do you think about this unseen game? Give your vote!
Would you like to add more info, screens or videos to this page? Add a comment below!
(your first comment will be moderated before to be published)

Latest posts by U64 Staff & Contributors
(see all)