Demon's Crest is a 2D action game developed by Capcom and originally published in 1994 for the Super Nintendo. As we can read on Wikipedia, this is the 3° game starring Firebrand (an enemy character from the Ghosts 'n Goblins series), following Gargoyle's Quest and Gargoyle's Quest II. Thanks to Casey Strange we were able to note some minor beta differences in the some screens published in old magazines.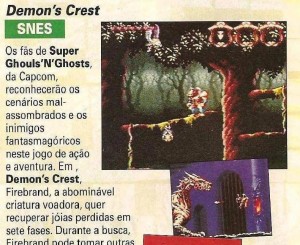 In the screenshot the earth gargoyle has a slightly different sprite. The color is a bit darker but it could be because of the magazine. The enemies in the first beta level were different as seen in this preview video of a sample Demon's Crest demo for retailers.
There were two Demon's Crest prototype sample cards on eBay and one japanese beta version was leaked some time ago, you can find the download in this nice anonymous Tumblr, thanks to Casey for the share! This ROM dump of the Japanese sample / beta game looks more like the final game compared to the video, but maybe with the help of our friends at TCRF it would be possible to find some interesting unused stuff hidden in the beta code.
In this beta you start the game with all 5 talismans and four of the crests. This is different compared to the final version. The game stops after the second battle with Arma in stage four and you are greeted with this screen.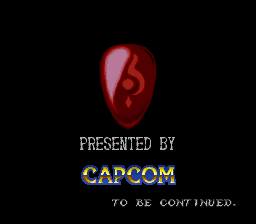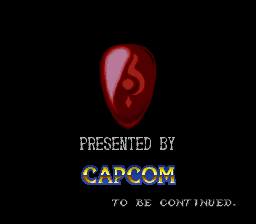 Armageddon Potato noted:
After doing some comparisons there is a large chunk of blank data in the retail rom at the very begining (which was also dumped by a SUPERUFO apparently as it's tagged in the header.) After that the prototype is indentical the final minus the size differences. I wouldn't expect any changes in the prototype then. […]

I landed up getting a cleaner rom rip. One without the SUPERUFO header which may have been causing the blank space problem(since that makes no sense!) It does appear to have some differences, although they may be possibly minor. Once I get some solid free time I'm going to have to play though both the retail game, and the prototype. I need to know exactly where the game lock you from the later levels in the prototype, and possibly pictures/screenshots of where this happens.
If you notice more beta differences from Demon's Crest, let us know in the comments below!
Thanks to Casey Strange and MicroChirp for the contributions!
Images:
What do you think about this unseen game? Give your vote!
Would you like to add more info, screens or videos to this page? Add a comment below!
(your first comment will be moderated before to be published)