Crusader of Centy (AKA Soleil in Europe/Ragnacenty in Japan) is an action rpg developed by Nextech and published by SEGA in 1994. A beta build of the game with many layout and objects placement differences is freely available on the internet. We don't know exactly when it was released, because it's a very old dump.  Let's have a quick look at some of the changes made: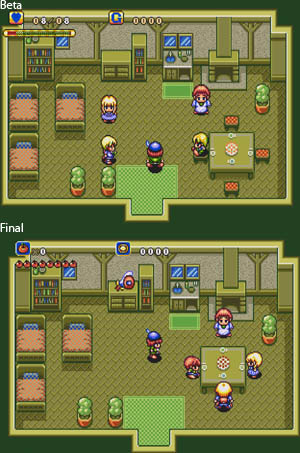 This is the first scene of game. We can immediately see the different HUD and the absence on the drawer of both the sword and the buckler.  In the beta the former is already in hero's possession, while the latter is nowhere to be found. The small kid's hair became red.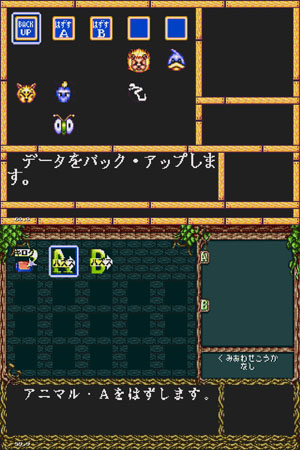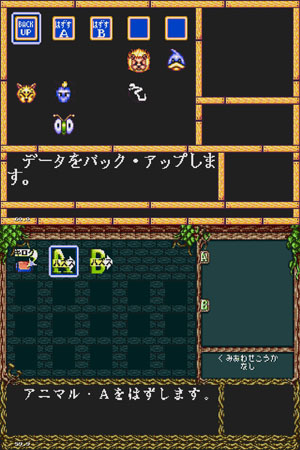 The beta inventory.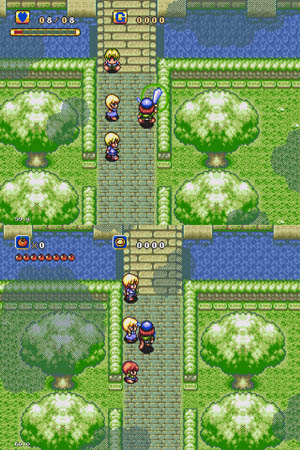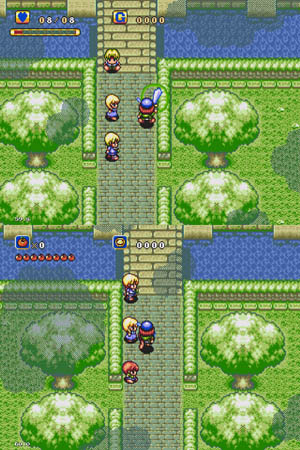 Another one with the kid whose hair was changed from blonde to red.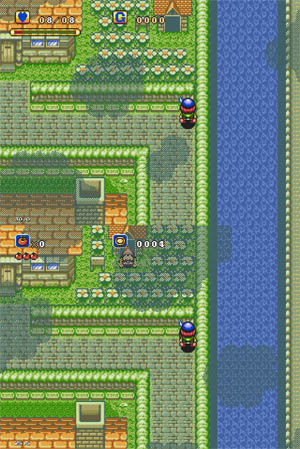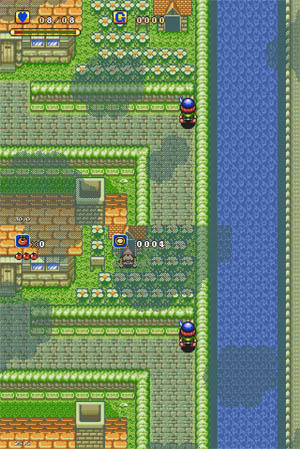 Outside the hero's home.  Some objects were moved, but nothing special.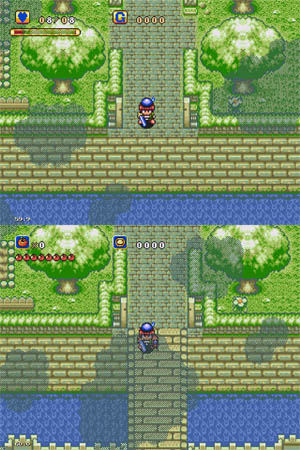 No bridge. Even if the first town is of course the most complete area of the beta, it was still incomplete in this build.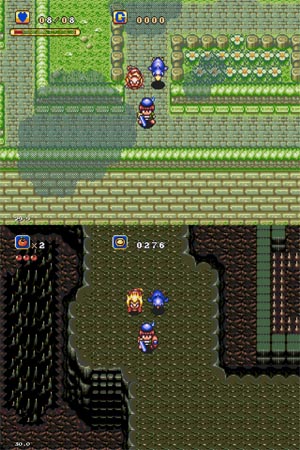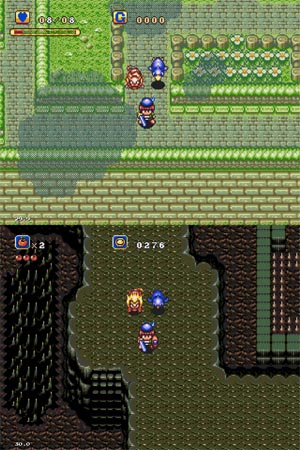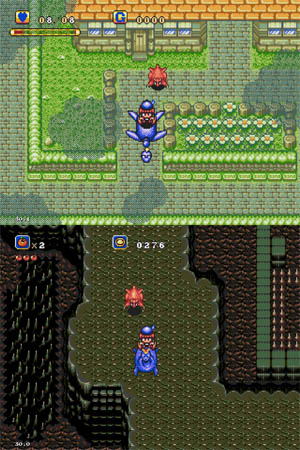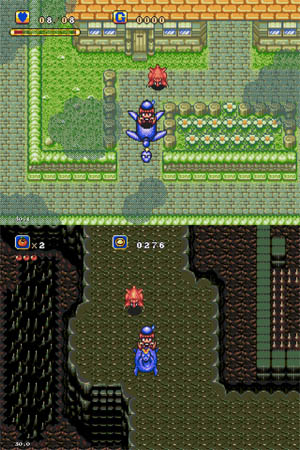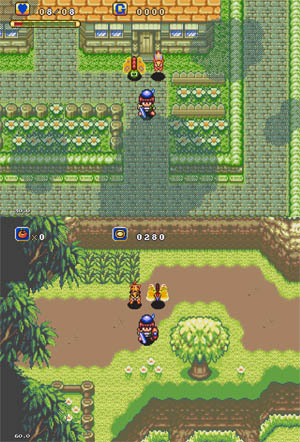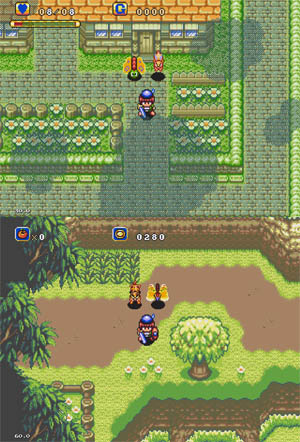 Almost all the animals were quite different looking in the beta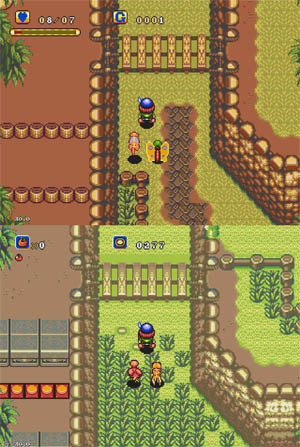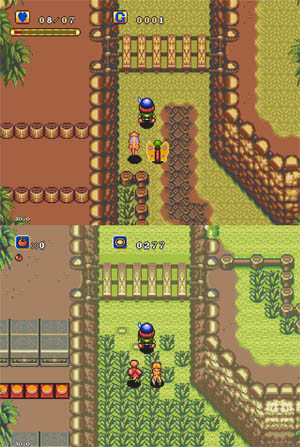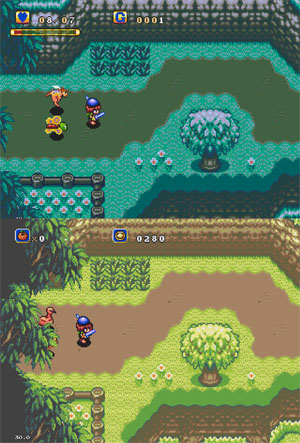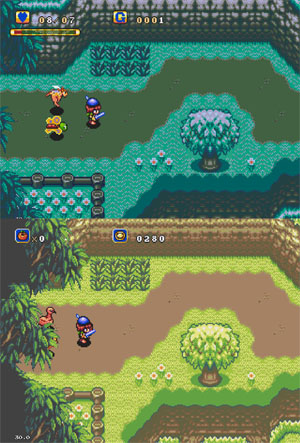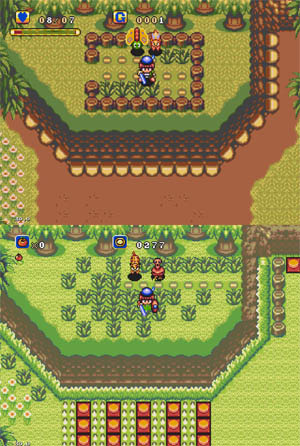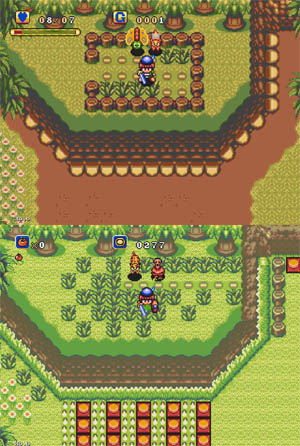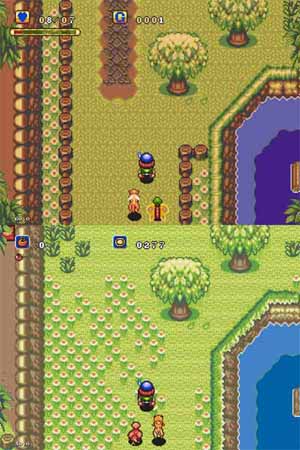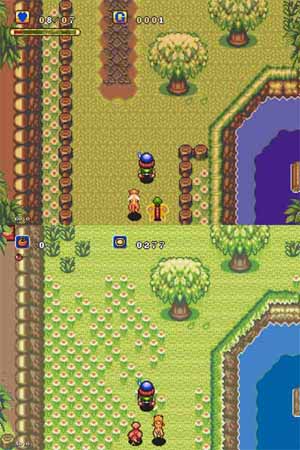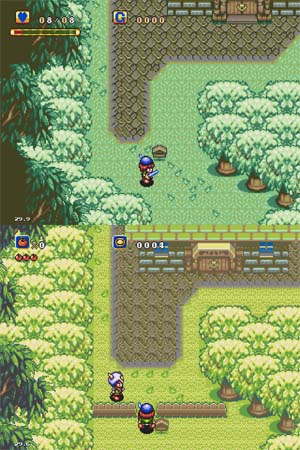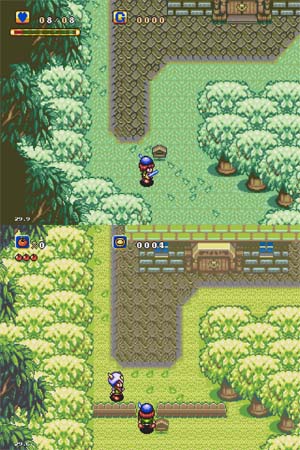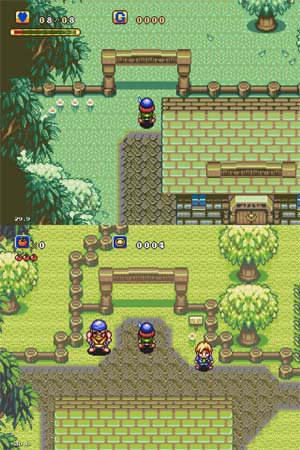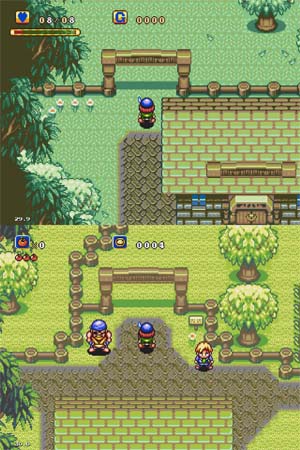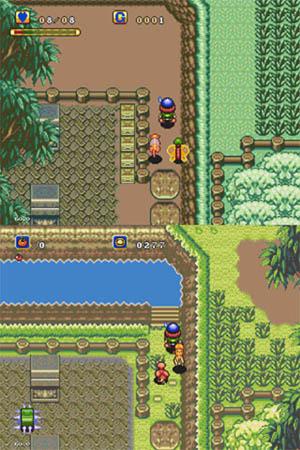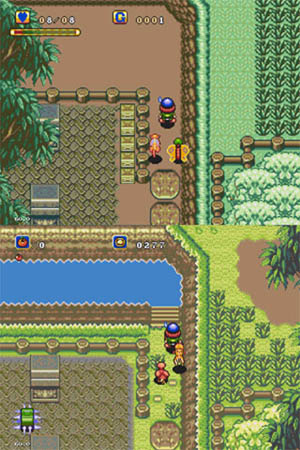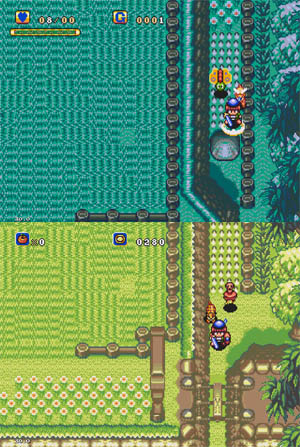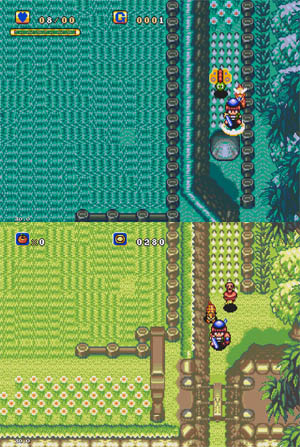 The Rafflesia Training Ground, which is the biggest area in the game, is still under heavily construction in the beta, so we can spot many differences. I don't know if it's true, but it seems to me that in this early build the time of the day changed according to the route selected (the training ground is divided in three courses in the final version).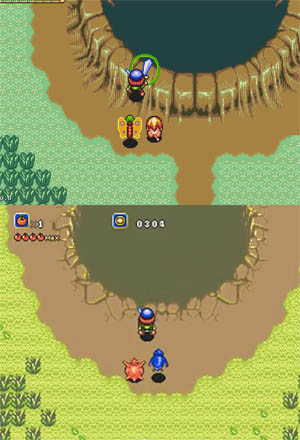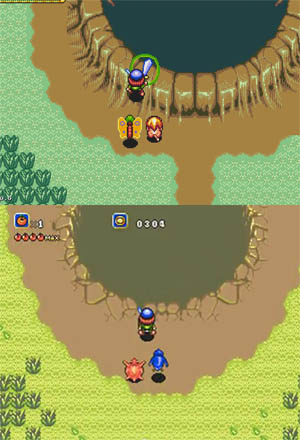 I wonder why they changed what it looks like a well in a simple hole.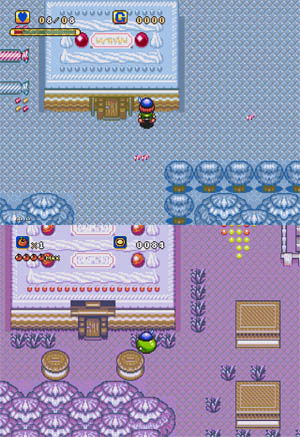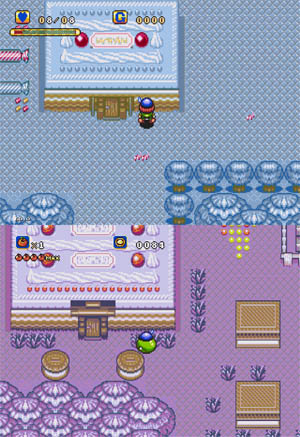 The homes got bigger.
Yeah, now it's much easier to climb the mountain.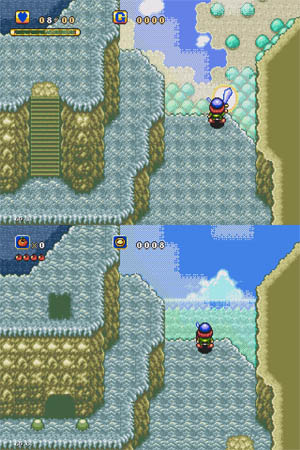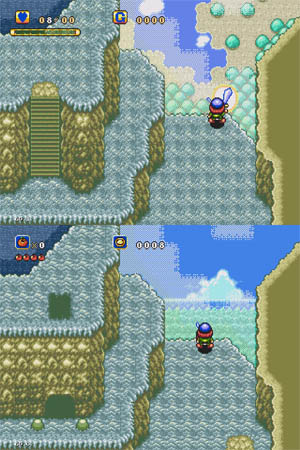 Probably the stairs on the left were removed because they were out of place in the summit of a mountain.  Note the different background on the right. In the final version we are much higher.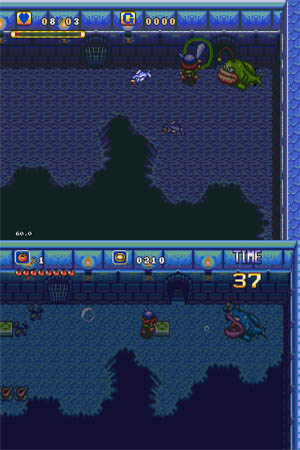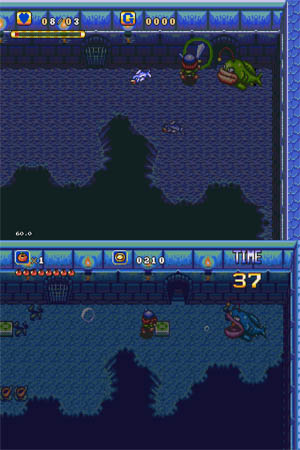 Strangely in this area we have enemies, and they are differently colored in the beta.  We can also stay underwater as much as we want because there is no countdown.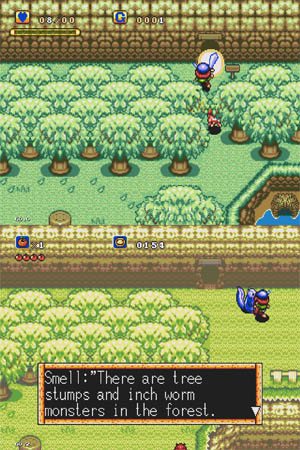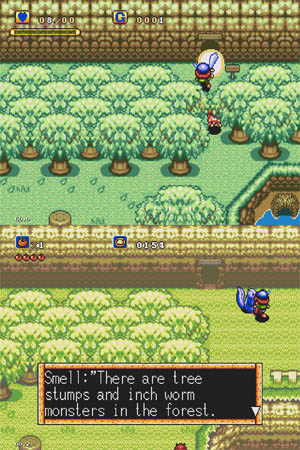 Removed trees.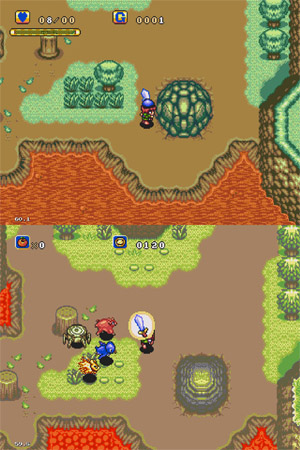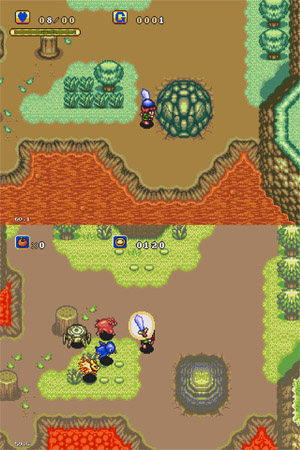 Yeah, cut trunks and boulders looked quite different in the beta. The same can be said about  lava.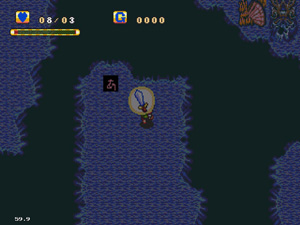 A Japanese ideogram on the ground. As far as i remember it's not used anywhere in the final game, so it could be just a placeholder.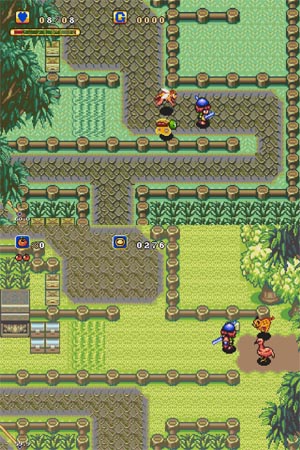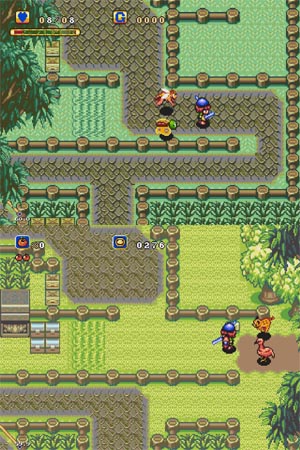 The exit on the right is absent in the beta.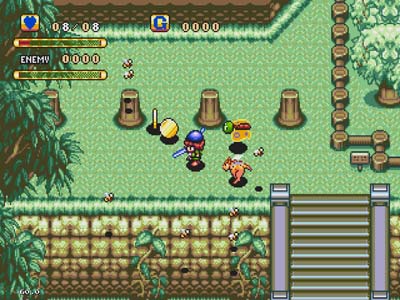 The bees are the only enemies that can be found in the training ground.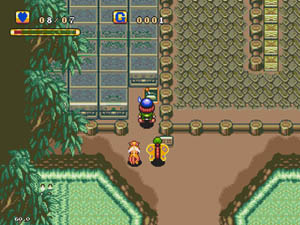 This type of lever isn't used in the final version.
As always, if you know more about this beta  let us know!
Images:
Video:


What do you think about this unseen game? Give your vote!
Would you like to add more info, screens or videos to this page? Add a comment below!
(your first comment will be moderated before to be published)