Sometime ago a Nintendo DS debug cartridge was sold on eBay and a couple of weeks ago the rom of that cart was shared and preserved online (NINTENDO DS NTR DEBUG) thanks to NintendyFan from the GBAtemp Form. There is some interesting stuff that we can see in this DS debug cart, such as weird icons, models of Nintendo characters and music from Mario Kart 64 (?!?). We are not sure why they chose such kind of strange images and sounds to test the Nintendo DS hardware, but it could be possible that hidden in the rom's code there could be even more unusual / beta files, just like in that old SNES debug / hardware test cart. Does anyone want to try to find them?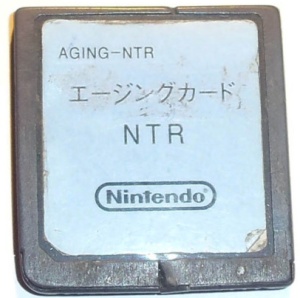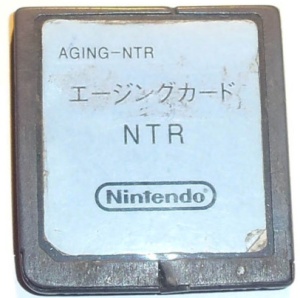 In order to get to the menu, you have to hold Start + Select when launching the ROM.
Here's the description from the eBay auction:
Up for grabs is a Debug Mode / Dev cartridge for the Original Nintendo DS and DS Lite Models of handhelds. I have never seen anything quite like this before on the market. We received a few of these, totally smashed and broken up, however we were able to recover this cart and get it to load up. It was tested on each model of DSi including the 3DS, but would error out. This is because the cart is specific to testing on the original DS software on the older handhelds. This is an official Nintendo cart that was apparently supposed to be decommissioned before being tossed out, but whoever attempted to break this one didn't do a thorough enough job.

As you can see from the photos and video, the date on the program is August 18th, 2004; which is 3 months before the handheld was released anywhere in the world! The Product ID on the back of the cart reads: NTR-005
Videos:
What do you think about this unseen game? Give your vote!
Would you like to add more info, screens or videos to this page? Add a comment below!
(your first comment will be moderated before to be published)