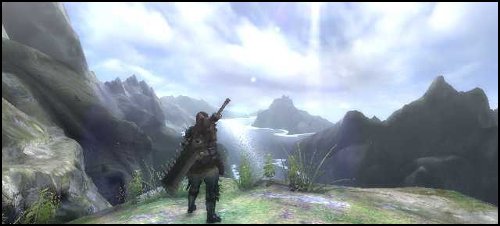 Is it too hot to work? Does the summer call you to the beach or to the mountains for a lengthy retreat? Well, the Unseen 64 Staff is going in vacation, too! We really need a vacation. From tomorrow (1th of August) Unseen 64 will be in "Summer Break Mode 2010", we are going to relax somewhere around the world and dream about beta games while we are swimming in the ocean or walking in the mountain woods.
Don't worry! We'll be back the 6th of September with all the beta updates and unseen news. In the meantime, there are still lots of things to do around here while we are away:
– Look and read: Check our archive of beta and cancelled games and read our articles.

– Contribute: Would you like to help the U64 Archive? Read how you can help us to preserve more beta screens, videos and info!
– Interact: Join the U64 Forum to discuss about unseen games with other geeks! We'll post some updates and unseen-news in the forum while the site will be in summer  break mode.
– Share: Do you have a website or a blog? Spread the unseen! Add www.unseen64.net to your blogroll or in your links page, write a post about lost games, talk about U64 with your friends, and share your beta-geekness. If more people know about this site, we could have more contributions and the archive can grow with more screens, videos, and info!
Thanks to everyone that supports U64 with love. See you all very soon!
What do you think about this unseen game? Give your vote!
Would you like to add more info, screens or videos to this page? Add a comment below!
(your first comment will be moderated before to be published)

Latest posts by U64 Staff & Contributors
(see all)