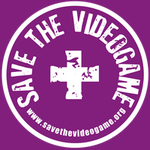 It seems that finally an organization is going to seriously work in collaboration with developers to try to preserve the games that could be lost forever. As we can read on their website "The National Videogame Archive is a joint project between the National Media Museum and Nottingham Trent University, which aims to celebrate that culture and preserve that history for researchers, developers, game fans and the public". With the Save The Videogame campaign they are trying to "encourage a debate about what games are, what they mean to the people who play them, and what elements of them should be preserved" […] "Consoles, cartridges, discs, and tapes gather dust in lofts. Crucial prototypes get thrown away when studios go bust, rare versions of classic games are lost forever. Every day, we lose another little bit of our history." Will they be able to save prototypes and share media from cancelled games? We sure hope so! U64 is just a little group of geeks and we cant really do much, but if a serious organization will be able to keep up with a project like this, more unseen games could be saved. Good luck TNVA!
What do you think about this unseen game? Give your vote!
Would you like to add more info, screens or videos to this page? Add a comment below!
(your first comment will be moderated before to be published)