Missions – Weapons – FaceMapping – Multiplayer
Come molti di voi già sapranno, in Perfect Dark doveva essere inserita una modalità in cui, grazie alla GameBoy Camera (piccola macchina fotografica digitale per GB), sarebbe stato possibile fotografare la propria faccia o quella di amici ed inserirla come testa del proprio personaggio MultiPlayer o perfino nel gioco in Singolo sui nemici.
Purtroppo, a causa dei numerosi atti di violenza nelle scuole americane, e sopratutto per i massacri causati dalla relativa facilità con cui un minore può avere accesso a delle armi negli USA, alla RARE è stato deciso di togliere questa opzione nel gioco, per non aumentare le già assurde polemiche che si erano aperte in quel periodo.
Se già la colpa di quegli atti era stata più volte associata ai videogame, far uscire un gioco in cui era possibile sparare ad un personaggio con la faccia di un amico, anche se virtualmente, avrebbe aperto non pochi scontri e dissensi. Ci sarebbe da parlare parecchio sull'inutilità di questa decisione o sulle reali cause di questi problemi negli USA, ma non mi sembra il luogo adatto. L'unica cosa che possiamo fare ora, è vedere quello che ci siamo persi, ed ecco a voi alcuni screenshot della modalità Face-Mapping.
Beta Face Mapping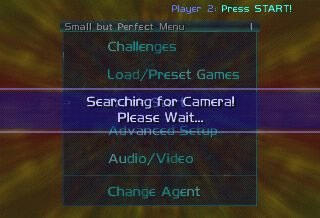 Utilizzando il TransferPack con una GameBoy Camera ed inserendolo nella porta Memory Card del JoyPad, il messaggio che si vede nell'immagine qui a fianco veniva mostrato dal gioco su N64 mentre caricava i dati della Fotocamera.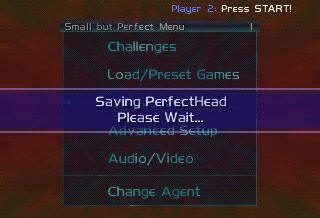 Questo è invece il messaggio di salvataggio del nostro volto scattato con la GBCamera, sistemato e pronto per essere inserito nel gioco.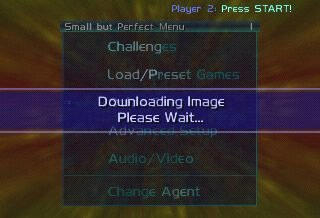 Il caricamento delle immagini presenti nella GameBoy Camera, tramite TransferPack a Perfect Dark.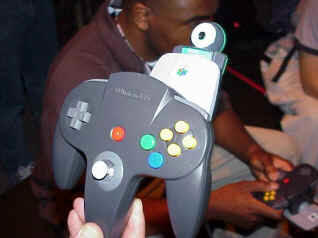 Qui sopra, una foto di un Pad per N64 con inserito il TransferPack e una GameBoy Camera, pronti per essere utilizzati.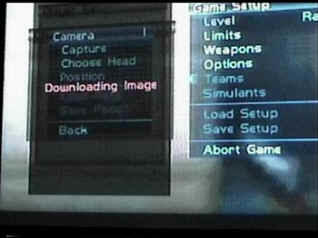 Qui vediamo meglio i vari menù del gioco, dove era possibile fare una foto, caricare le immagini e sistemarle nel gioco.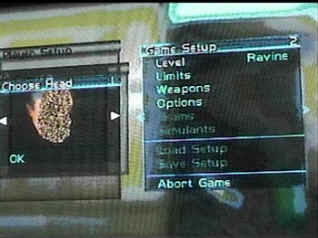 La scelta della testa salvata.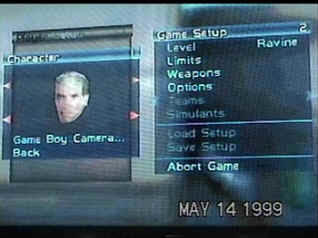 Ed ecco il volto proveniente dalla GameBoy Camera, pronto per essere scelto ed inserito sul nostro personaggio MultiPlayer.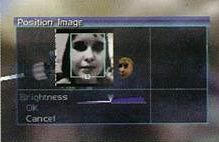 Questo era il menù da cui, presa la foto dalla GBCamera, la si ritagliava nelle parti interessate e si sistemava la luminosità dell'immagine.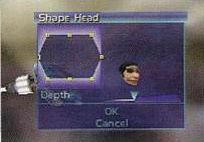 Una volta ritagliata la parte del volto, era possibile grazie a questo menù, sistemare le proporzioni del volto nella sua versione 3D.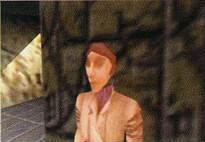 Ecco infine il risultato finale utilizzato in Perfect Dark, non male, anche se non hanno sistemato molto bene le proporzioni della testa a quanto pare =D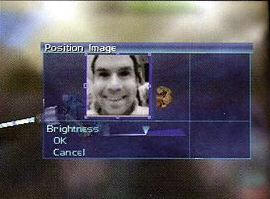 Sempre la schermata di scelta della foto e la sua posizione.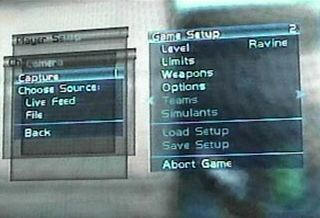 In questo menù era possibile scegliere se utilizzare una foto precedentemente scattata e salvata nella GBCamera, oppure se farne una al momento.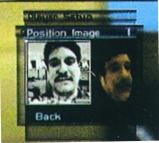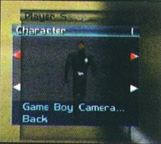 Una volta sistemata la propria testa nel modo preferito, questa veniva inserita nel gioco. Qui di fianco vediamo la foto fatta e la sua controparte 3D, con un risultato davvero ottimo.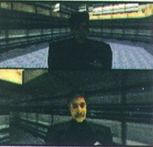 Ed ecco la testa precedentemente scelta, utilizzata nel MultiPlayer! ottimo adesso abbiamo il nostro personaggio con la faccia di Ken Lobb! ..i risultati erano magnifici.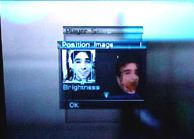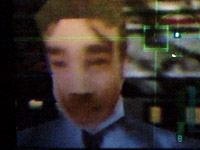 Anche qui vediamo il menù di scelta della luminosità e la sezione da ritagliare della foto precedentemente scattata. Di fianco ne vediamo i risultati, sempre ottimi. Per concludere, dopo tutto questo, possiamo ben capire di aver perso un opzione davvero interessante.
Continua >> Beta Multiplayer

Missions – Weapons – FaceMapping – Multiplayer
What do you think about this unseen game? Give your vote!
Would you like to add more info, screens or videos to this page? Add a comment below!
(your first comment will be moderated before to be published)