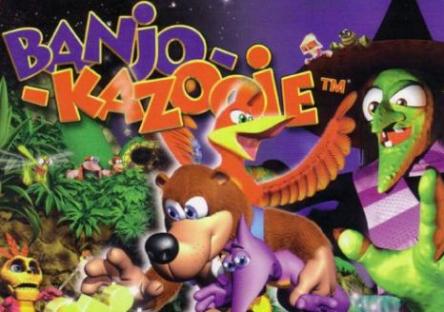 STOPPA EN SWOPPA
a.k.a. l' unica documentazione in lingua italiana sullo Stop 'n' Swop
Premessa: l' articolo è ricco di informazioni, consiglio di leggerlo lentamente e con attenzione, ho cercato comunque di inserire il maggior numero di immagini per svariare un po' dalla scrittura.
[Articolo a cura di Santo Reska]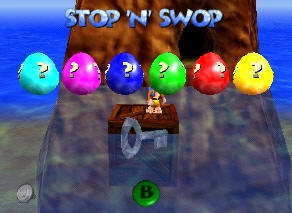 Per chi non l'avesse mai sentito nominare: cos'è lo Stop 'n' Swop? La questione è più complicata di quanto si possa immaginare, torniamo indietro nel tempo, seguendo tutte le tappe necessarie per capire bene lo sviluppo di questa leggenda, fino ai giorni nostri, iniziamo con ordine..
Abbiamo suddiviso questo articolo in 6 differenti sezioni, per organizzare al meglio tutte le informazioni, i misteri e le teoria, sullo Stop 'n' Swop di Banjo Kazooie, la sua versione Beta ed i collegamenti con altri giochi RARE!
Legenda:
A.K.A. – Also Knows As
BK – Banjo-Kazooie
BT – Banjo-Tooie
DK64 – Donkey Kong 64
S'n'S – Stop 'n' Swop
TTC – Treasure Trove Cove
RWP – RareWitchProject
Sezioni:
Avete commenti, contributi, correzioni o domande su questo articolo? La nostra email ed il nostro Forum sono a disposizione per ogni evenienza!
What do you think about this unseen game? Give your vote!
Would you like to add more info, screens or videos to this page? Add a comment below!
(your first comment will be moderated before to be published)