Dunque, abbiamo compreso che lo Stop 'n' Swop avrebbe dovuto collegare due o forse tre giochi (probabilmente BK e BT e magari anche DK64). La questione adesso, è come avrebbero fatto le cartucce a linkarsi tra di loro! L'argomento è ancora un mistero molto discusso e di cui si finisce con lo speculare fin troppo. A mio parere comunque, fra le tante che sono state dette, esistono tre opzioni molto interessanti:
1) La più famosa delle ipotesi è chiamata Hot Swapping; consisterebbe nell' inserire BK all' interno del Nintendo 64 e poi con la console ancora accesa, scambiare la cartuccia con quella di BT, in modo da poter trasferire gli oggetti segreti del primo gioco nel secondo. Questo processo è attuabile solo quando le capacità dell' hardware lo permettono.
Nel caso del N64 al riguardo ci sono dei fortissimi dubbi: il processo si chiama "Hot Swapping" poiché si tratta di scambiare le cartucce quando ancora la console è calda (nel senso che è accesa o è stata spenta da poco), secondo molti il N64 appunto non ha la capacità di mantenere questo tipo di memoria. Non succede come per le console a dischi (per esempio finita l' avventura del primo disco, in Final Fantasy VII per Playstation, si inserisce il secondo senza bisogno di spegnere la console), con le cartucce, provando a scambiarle con la console accesa, si possono avere degli errori del sistema! Non è assolutamente consigliabile quindi, ricordo per esempio che da piccolo, scambiando in modo errato Yoshi's Story con Wave Race 64, la schermata del primo compariva ferma sullo schermo pur avendo inserito il secondo gioco. In poche parole, meglio evitare manovre scorrette.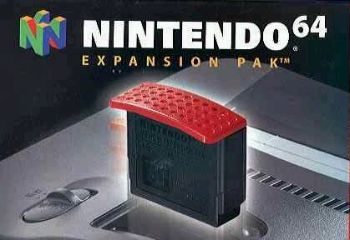 Si parlò anche di un utilizzo dell'expansion pack, per attuare questo processo. Niente lo conferma o lo smentisce completamente. Secondo alcune informazioni presenti su wikipedia, nel 2005 sarebbe stato scoperto un interessante brevetto della Rareware. Il progetto farebbe intendere, che questo processo sarebbe dovuto avvenire a console spenta, non accesa! Si dice però, che le capacità dei primi modelli del N64, avrebbero mantenuto questa memoria per sessanta secondi dopo lo spegnimento della macchina. Il problema, è che i modelli prodotti dal 1999 in poi, a causa di alcune modifiche apportate, non permettevano tutto questo tempo per lo scambio! Le cartucce si sarebbero dovute scambiare in due secondi!
I misteri si infittiscono, ma dopotutto, come facciamo ad esserne veramente sicuri? Niente di quello che sappiamo sullo Stop 'n' Swop è certo o confermato. Il suo fascino è anche in questo.
2) La seconda possibilità è interessante quanto la prima. La cartuccia di Banjo-Tooie avrebbe dovuto avere un'apertura sopra, sulla quale attaccare la cartuccia di Banjo-Kazooie! praticamente la stessa tecnologia usata dalla SEGA nel 1994, per Sonic & Knuckles su Mega Drive. Questa poteva essere collegata agli altri giochi di Sonic, sbloccando così nuovi livelli e altre possibilità di gioco. Sicuramente non sarebbe stata male come idea, anche se non esistono immagini di questa speciale cartuccia per N64.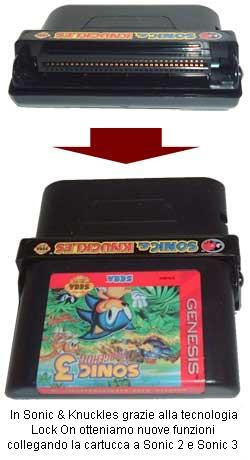 3) Inizialmente, il seguito di BK, potrebbe essere stato ideato per 64DD, in modo da sfruttarne completamente le risorse e le capacità di add-on. Lo scarso successo di vendite della periferica, spostarono lo sviluppo del gioco su semplice cartucci. Teoricamente, inserendo BK nel N64, con il 64DD collegato e la cartuccia (meglio dire floppy) di BT inserita nella periferica, i due giochi avrebbero potuto scambiarsi informazioni a.k.a. Stop 'n' Swop! Questa possibilità è stata effettivamente utilizzata per l'add-on di F-Zero X, uscito solo in Giappone. Inoltre, se fosse uscito Ura Zelda per 64DD, collegandolo con Zelda: Ocarina of Time all' interno del N64, si sarebbero potuti sbloccare nuove missioni e quest. Questo dimostra come l'ipotesi non nasce dal nulla.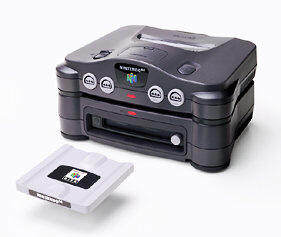 4) Avete presente Banjo-Kazooie: Grunty's Revenge per GBA, uscito nel 2003? Alcuni hanno teorizzato, che sarebbe dovuto uscire per Game Boy Color, ed era forse questo il vero seguito di BK! collegando i due giochi attraverso il transfer pak, si sarebbe sbloccato lo S'n'S.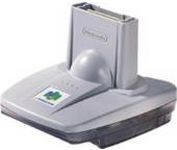 Continua >> Perché si? Perchè no? Pubblicità?
Sezioni:
Ipotesi sulle modalità di swap
Avete commenti, contributi, correzioni o domande su questo articolo? La nostra email ed il nostro Forum sono a disposizione per ogni evenienza!
What do you think about this unseen game? Give your vote!
Would you like to add more info, screens or videos to this page? Add a comment below!
(your first comment will be moderated before to be published)