Energy is a cancelled open world adventure game in development by spanish studios Zeus Software between 1995 and 1997, with funds and help from Dinamic Multimedia. While the Tomb Raider craze started in 1996 when the first game was released, Energy's main female protagonist was already conceived before it and the project was intended to be much more ambitious than Core Design's popular action adventure.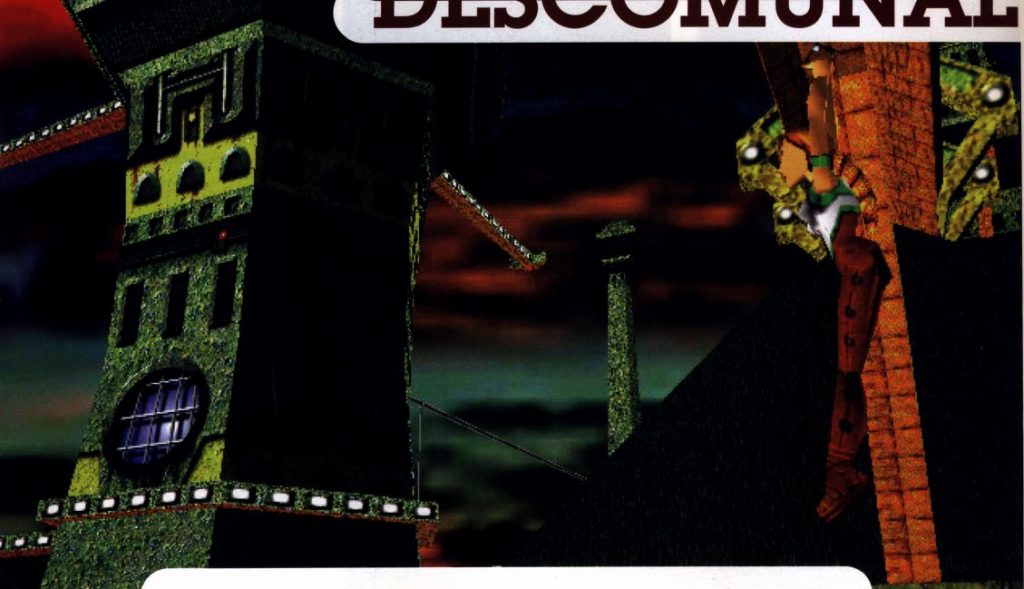 While today not many people remember the existence of this lost project, at the time Zeus's game was announced with high expectations on a few spanish gaming magazines such as Micromania. Zeus Software was known in the spanish market for their 2D PC / Arcade games, titles such as Biomechanical Toy (1995), Risky Woods (1992) and Bestial Warrior (1898). Energy would have been their first 3D project and if only completed if could also have been their first international success.
The team planned a huge open world spread out into many different areas, in which players could freely move around using different vehicles, such as boats, motorcycles and even horses. Players would have been able to talk with dozens of NPCs, to learn more about the game's story and probably to help them in different ways. Imagine Energy's gameplay as some kind of Tomb Raider mixed with a smaller-scale The Elder Scrolls II: Daggerfall. Enemies' AI would also been especially advanced for its time, Zeus really wanted this to be a high-profile game, to show their talent to the world.
The game had a dark-fantasy setting, with an obscure enemy menacing to destroy the whole world. Yoell, an evil monster from another dimension, invaded the game's world with its demonic powers, transforming humans into monsters slaves. The last hope for humanity is Yiria, a rebel who escaped from Yoell's attack and now plan to vindicate her friends. She'll have to find a magical portal, which could connect to different worlds and be the key to defeat Yoell.
Unfortunately after more than 2 years of development, Dinamic Multimedia fell into economic problems and they had to cut funding. With no more money to keep working on Energy, Zeus had to cancel the project and close down the whole studio. If you know spanish, you can learn more in the scans preserved in the gallery below.