Punky Doodle is a cancelled action / tower defense game that was in development by Hudson around 1993, planned to be available on coin-op arcades to "lead the industry back to the era of PacMan". Players would have to protect pumpkins against monsters in "31 levels with more  than 150 rounds", possibly with the help of a friend in coop-mode. Its main gameplay mechanic was to draw doodles on the screen (probably with the joystick), then link a pumpkin to the line so it could move and attack enemies.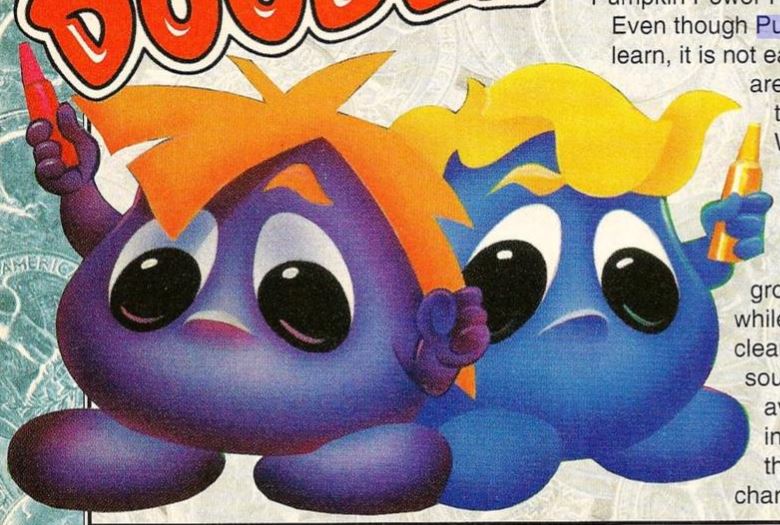 A preview of the game was published in Electronic Gaming Monthly magazine (issue 55, February 1994):
"If you're tired of blood, shooting, fighting and all that other gore, give Punky Doodle by Sunsoft a couple of quarters. Odds are you'll be instantly hooked by this brain teaser! Punky uses his magic crayons to stop the different meanies who attack him. Help Punky save the world's pumpkin patches from the bad guys of the night. No shooting? No fighting? No fatalities? What kind of game is this?

It's Punky Doodle by Sunsoft and it is as addictive as any game out there! Punky and her pal Curly are in charge of protecting Farmer Jones' pumpkin patch. The pumpkins are under attack by the creatures of the night, and it's up to Punky and Curly to save the pumpkin patch and the rest of the world's pumpkin crops.

Our awesome twosome uses the Doodle Defense System by leaving a trail of doodles with their magical crayons. When a pumpkin is attached to a trail, it searches out an enemy along the trail and clobbers the enemy with a Pumpkin Power Punch! Kabam!

Even though Punky Doodle is easy to learn, it is not easy to master. There are 31 levels with more  than 150 rounds. Whew, that's a lot of playing time! Punky Doodle will definitely appeal to a  broad range of age groups. The graphics, while not too complex, are clean and colorful. The sounds are also above average. All of the playing elements, including the 50 or so enemy characters, come together. Punky Doodle may look easy, but it requires a good deal of skill to play. With over 30 levels, Punky Doodle should keep you busy for a long time!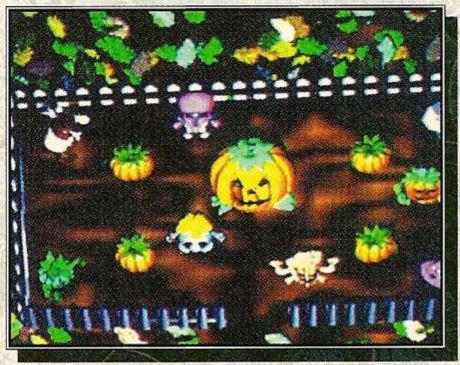 As wrote by the Los Angeles Time in 1993, a playable demo of Punky Doodle could have been featured at the Amusement and Music Operators Expo '93:
"SunSoft of America Inc., which left the competitive arcade business to focus on home video games, is making another stab at arcades with a new game aimed at leading the industry back to the "era of PacMan."

Though the arcade game, called "Punky Doodle," isn't totally nonviolent, SunSoft has high hopes that simple, back-to-basics action will make the game successful in arcades. In "Punky Doodle," the heroes guard a pumpkin patch from alien invaders intent on destroying crops. The heroes zap the invaders into oblivion, but not in a graphically violent way, Siller said.

The game will be featured at the Amusement and Music Operators Expo '93 at the Anaheim Convention Center later this month and is scheduled for release in December."
In the end the game was never released in arcades, but a prototype could still be somewhere out there.
Images: