Clan Wars is a cancelled real time castle siege / tower defense strategy game set in medieval Scotland that was in development around 1998 – 1999 by DMA Design, the studio that created such popular games as Lemmings and the first Grand Theft Auto, and was later renamed to Rockstar North.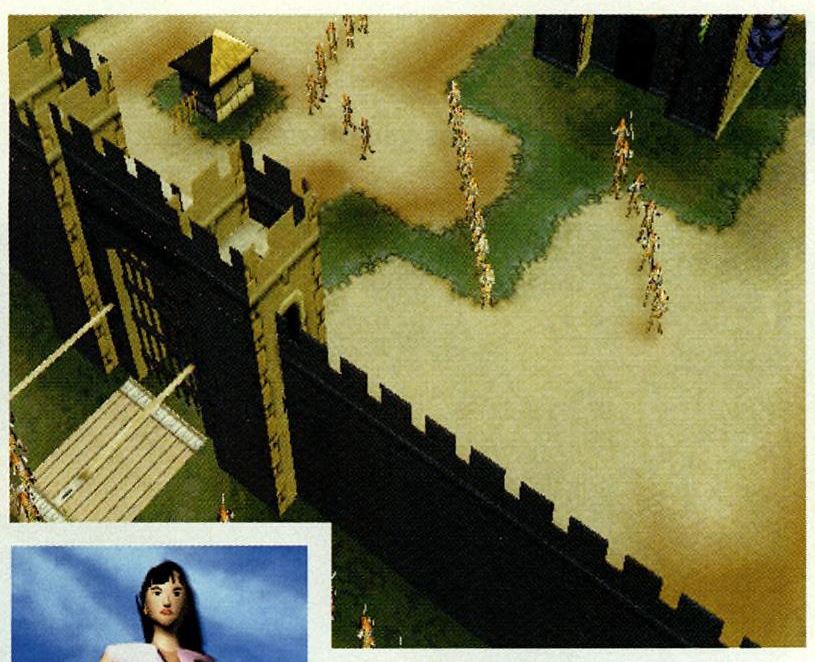 Previews for the game were published in a few gaming magazines at the time, such as Next Generation (issue 51, March 1999)
"DMA's third title for '99 is perhaps the  most interesting (and certainly the most  commercial). Still in the early stages of  development, Clan Wars is a real time  action / strategy game with (surprise, surprise) a unique twist. Instead of mining  resources, amassing forces, and crawling  around a map a la Command and  Conquer (and every clone since), you  simply decide whether to attack or defend for the duration of each battle.

The attacking force spends its money on building siege engines and arming its  troops, and the defending force spends its  resources building the best castle it can to  defend itself from the attackers. Once the  building period is over, the game switches  to the battle, which is played out in fully  scalable realtime 3D.  And this time, the  graphical bells and whistles are all present  and accounted for.

As in Tanktics, the real joy of the  game comes from manipulating the environment. Building a castle to withstand the onslaught of either a CPU  or human opponent, is — quite literally —  only half the battle, but it is incredibly  engrossing, it's easy to see why. iIt's a toy  that appeals to the kid in all of us — the  kid who never grew up and still has a  great time messing around with building blocks (or, in this case, parts of castles)."
The game was probably canned when DMA was bought by Gremlin Interactive and the team had to focus on finishing Body Harvest for the Nintendo 64. As we can read on Nostalgia Nerd's article on the history of DMA Design:
"Riding at the peak of it's creative output, DMA Design was then duely snapped up by British publisher Gremlin Interactive in late 1997. Impressed with DMA utilising their 3DMA graphics engine efficiently, and with plans for newer titles such as Clan Wars and Attack (both of which were cancelled) Gremlin wanted to closely collaborate with the existing DMA team and Dave Jones was quickly shuffled to the role of Creative Director."
Images:
What do you think about this unseen game? Give your vote!
Would you like to add more info, screens or videos to this page? Add a comment below!
(your first comment will be moderated before to be published)