Dark Matter: The Baryon Project is a cancelled sci-fi shooter RPG that was in development by Pixelcage, planned to be released for PC, Xbox 360 and PS3. The project was quite ambitious for a rather small and obscure team, promising to offer both on-foot first-person shooting and third person spacecraft combat.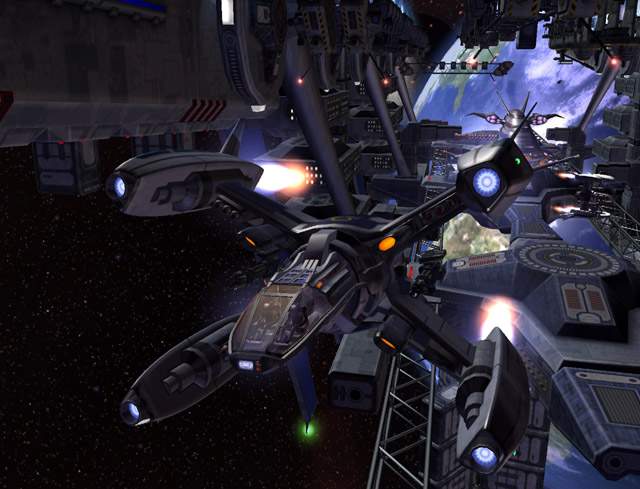 In their old – now closed – website, we can read they wanted to create a vast universe in which to freely fly around, inspired by such games as "TIE-Fighter" and "Freespace". You would fight in space against huge spacecrafts planned to be up to 100 km (62 miles) in size – something that would be considered a massive open-world even by today's standards (SKYRIM's world is about 5 km wide), gigantic spaceships-worlds in which you could also break-in to continue attacking your enemies on foot.
"When playing such games in the past, I always wondered how it would be to just ram one of that bigger vessels and just "clear the bridge manually". With today's hardware capabilities, we now do a swing on it. – Marco Sobol, former Pixelcage developer"
If this was not enough to hype up the project, they also wrote about "graphic details up to a grade of millimeters!", "experience speeds of up to 3000 km/h!", "have a million polygons on your screen – in realtime!" and "can you handle hundreds of enemies?". For sure the team had big dreams for their first project.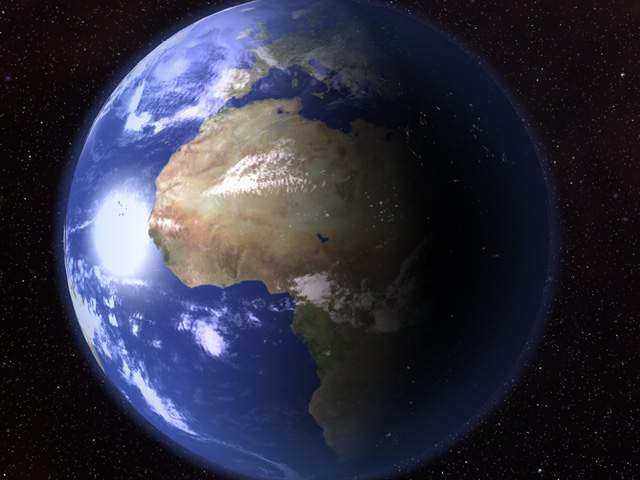 Thanks to an old interview with Pixelcage by Gengamers, we can read that work for the game began in 2003 with a core team of only 7 people, with plans to expand the studio to more than 40 people when they would finally find a publisher.
"Dark Matter is a first person shooter/ space shooter with some RPG elements, such as an inventory and improving skills, but without the flaws of pondering about tables and character sheets. It will feel much like a common FPS when it comes to game controls and speed, but comes with hours of dynamic scripted scenes, a non-linear storyline and state-of-the-art sound effects and music."
Not only gameplay and huge environments would have been quite ambitious for its time, Dark Matter: The Baryon Project was also planned to have a open-ended storyline with different endings. Pixelcage wanted to have several playable characters appearing in the game and time travelling would have played an important role, featuring morphing aliens and fierce "time warriors".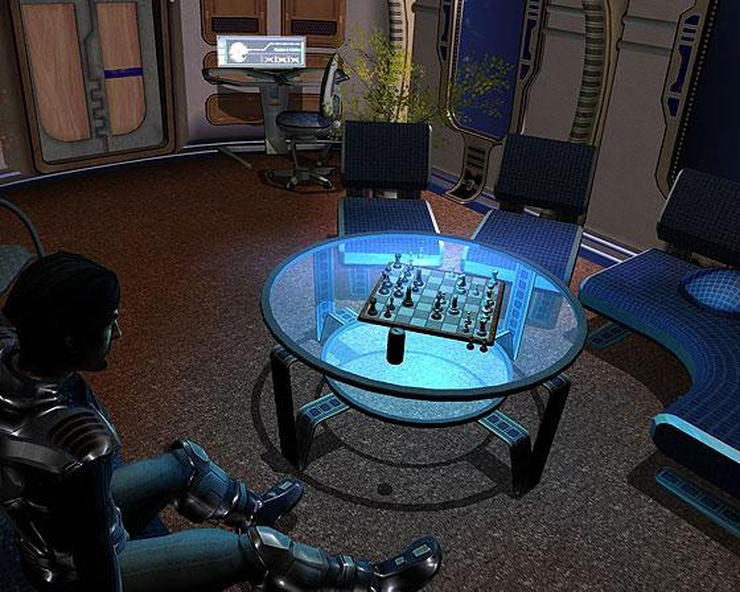 If such an immense game like this was not complex enough to develop, the team also wanted to add online multiplayer:
"We will put much efforts in the multiplayer part. There will be several deathmatch and teamplay modes, we even plan to include a mode in which you can play the single player campaign together with your friends. This is generally possible because there is more than one prime character in the game."
It's easy to see how Pixelcage were a passionate team with many ambitious ideas for their project, but unfortunately it seems they never found a publisher interested in funding it. In the end they had to abandon Dark Matter: The Baryon Project to work on other, simpler games such as Switchfire (published in 2006) and Jekyll & Hyde (2010), before to close down the studio.
If you know someone who worked on this game and could help us to preserve more screens, videos and details, please let us know!
Images: