Announced in February 2003 via press release, Shadow of the Sun was meant to be the first title released by HotHead Studios (to not be confused with HotHead Games), a UK based studio formed after the demise of DarkBlack. The team re-utilized the technology created for Asylum (a cancelled first-person horror game that was being developed at DarkBlack) to work on a new original IP.
Shadow of the Sun was set in an alternate universe where players would take control of a Vampire Lord, who was sent to prison after an act of betrayal of a governing body known as the Council of Vampires. After hundreds of years pass by, the Vampire Lord would receive a vision of a beautiful human woman, encouraging him to escape and help her out. After escaping the prison, the Vampire Lord finds a helpless infant girl and takes her to a nearby human village, where she would presumably be safe.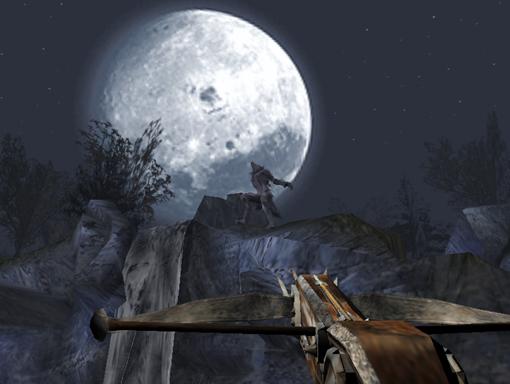 Twenty years pass: the Vampire Lord receives another vision of vampires attacking a human village – which proves to be true soon after. After finding out the now-grown up girl has been kidnapped by the Council of Vampires, he swears revenge on them and goes on a rescue mission.
Shadow of the Sun was described in the press release as a first-person adventure game, where players would take control of a vampire and utilize a combination of weapons and special abilities (such as being able to mind control NPCs). You would fight a variety of enemies, such as human villagers, orcs, vampire soldiers and lords. Additional game content would be available through Xbox Live with downloadable campaigns and online multiplayer.
Shadow of the Sun took inspiration from Lord of the Rings for its visual artstyle. One of the members of HotHead Studios (Tony Charlton) said in an interview with gaming website HomeLan Fed that Shadow of the Sun had a "middle earth look and feel with a gothic undertone". Locations the player would be able to visit include vampire prisons, peasant villages and terrifying castles.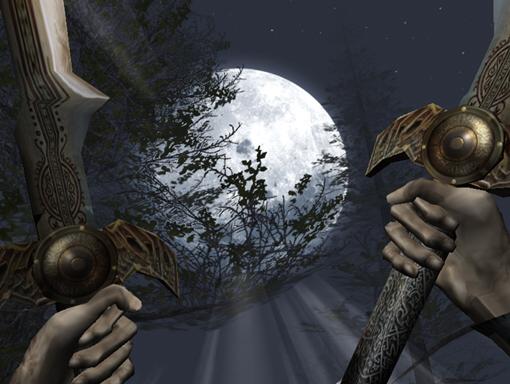 The reason the game never came out was not revealed. The development team tried to negotiate with Octagon Entertainment but according to the team Octagon never made a serious effort. The title was never actively advertised on HotHead's website, which instead focused on another product called Hyper Streetracing. The company would effectively disappear by the end of the year.
Founder Richard Beston would later join another UK studio, Pocketeers. He would work on art for the Nintendo DS versions of Need for Speed games between 2003 and 2006, before quitting the gaming industry altogether and becoming a tattoo artist.
Article by Thane Langdon, thanks to Daniel Nicaise for the contribution!
Images: