Radio Rayless(レディオレイリス)is a cancelled futuristic racing game that was in development in 2002 by Now Production, planned to be published for GBA. The game was shown in a few Nintendo leaflets along with many others GameCube and GameBoy Advance titles, but this one seems to have vanished forever.
For now the only (tiny) screenshot available online for Radio Rayless was posted on Twitter by Akamid83: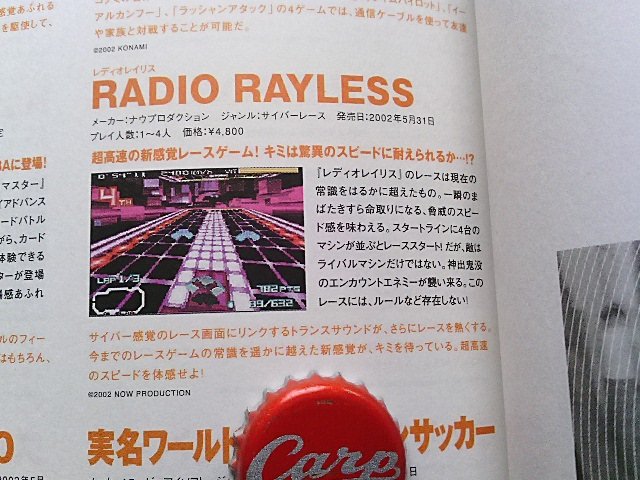 Around the same time Now Production also worked on Goemon: New Age Shutsudō! (GBA), Goemon: Shin Sedai Shūmei! and Block Kuzushi (PlayStation). If you can find more images or details about Radio Rayless, please let us know!