Captives is a cancelled real-time strategy / puzzle / adventure game, with an interesting gameplay somehow similar to a mix between Lemmings, Choplifter, Lost Vikings and Blast Corps. The game was in development by Impressions Games (mostly known for such games as Caesar, Global Domination, Pharaoh) around 1996 – 1997, to be published on PC by Sierra Entertainment.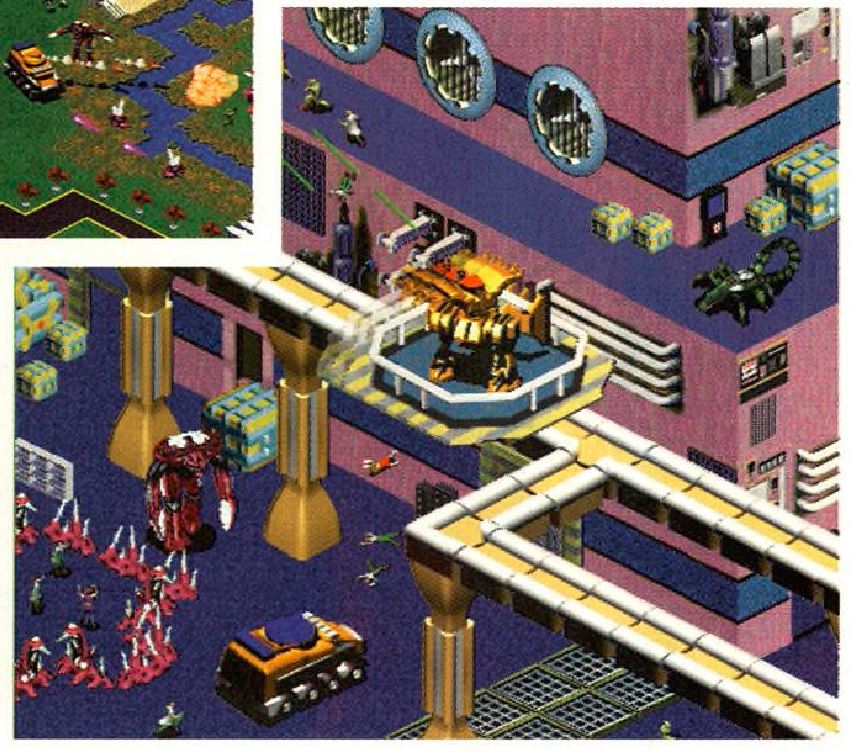 Next Generation magazine wrote a nice preview of the game in their May 1997 issue, but even if Impressions and Sierra are still quite loved by PC gamers, today Captives is mostly forgotten by everyone. Only a few pages about the game can still be found online in some old websites and Sierra fansites.
"It could be argued that the action/puzzle genre, which took off with the publication of Lemmings in the early '90s, has languished since the advent of real- time strategy games like Warcraft II and Command & Conquer. Now developer Impressions is trying to remedy that with Captives, a new spin on the formula. The game takes place in a far-off planetary colony, under attack by some decidedly unfriendly aliens, who have taken numerous hostages.

The player takes the role of Dak Ransome, a professional hostage rescuer, who enters the domed city in his combination rescue wagon and tank. Gameplay resembles a  combination of elements from Lemmings and the classic Apple II game Choplifter.

The main idea is to locate a group of hostages, free them using the firepower of the tank, and then use the skills of the rescued captives to open up new areas and free additional prisoners. The four types of captives are civilians, engineers, scientists, and soldiers; only a limited number of each can be found in each of the game's 25 to 30 levels. The developers are quick to point out, however, that like in Lemmings, many levels will have multiple solutions.

The most noticeable break from the tried and true is the use of a three-quarter, isometric perspective, as opposed to the side-scrolling, 2D which has been the norm, even for such recent action/puzzle releases as Lost Vikings II. While not yet fully 3D, the perspective still manages to open up the playfield considerably, giving a sense of scale and size often missing from the more simplified graphics of a Lemmings or Humans.

Overall, the game should  combine a fast pace with humor and an easy-to-use interface. Multiplayer support is planned, and a level editor should be released sometime shortly after the game itself hits the shelves. With its high-res graphics and new approach, Captives could fill a niche the computer game industry hasn't really seen in a while."
It sounds like this could have became a fun and fascinating cult-classic, but unfortunately something went wrong during development: Captives was never released. By looking at the screenshots and short trailer available, it looks like the game was quite far in development: maybe one day someone could find a playable beta to share it to the world? It would be great to preserve this lost piece of PC gaming history.
Thanks to Moritz for the contribution!
Video:
Images: