King's Field is a dungeon crawler created by From Software and released in 1994 for Playstation. It was never published in the West.
From this early screenshot, taken from Edge issue 11, we can see that originally the game was called Crystal Dragon: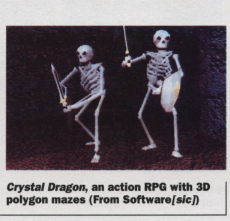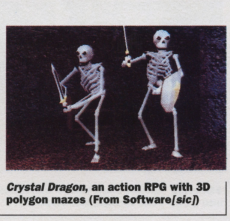 Another beta pic, shown below, probably taken from a more advanced build, was published in a issue of Console Mania, an italian magazine.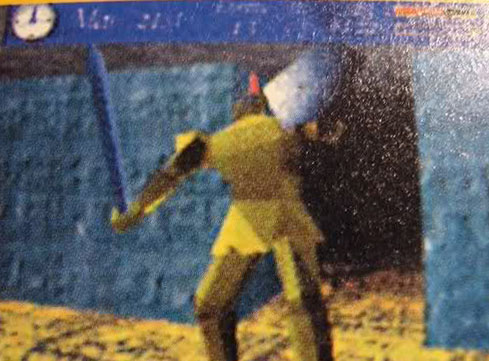 If you have any more info about this game, please let us know!