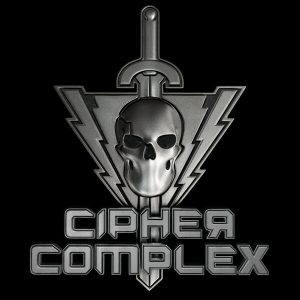 Cipher Complex is a canceled stealth/action game for Xbox 360 and Playstation 3, alongside a potential PC version, developed by Edge of Reality and published by Sega, from 2005 to 2009. The game was officially revealed in June 2006 by it's developer where the plot emerged:
"Cipher Complex is an intense, cinematic military combat game that will deliver a brutal shot of adrenaline straight to the hearts of next-generation gamers.

U.S. surveillance satellites detect activity onboard the decommissioned Soviet Bargration Missile Defense Station 4 off the east coast of Siberia. When the Russians deny the U.S. access to the facility, Department of Defense strategists suggest that a small, plausibly deniable reconnaissance mission be sent in to investigate. The Defense Threat Reduction Agency is given the go-ahead for operation BLACKOUT, the insertion of a single expert Operator on Russian WMDs and launch facilities. Lt. Col. John Sullivan, callsign: Cipher is air dropped in, and what was supposed to be primarily a reconnaisance mission becomes a race against a terrorist threat; one with implications that will shake the foundations of American democracy and freedoms."
After it's revelation, however, little was shown in the press except that in 2008, a deal was signed with "an important publisher". Unfortunately, in January 2009, as Gamespot pointed out, it appeared that the publisher was Sega, but that they also took the decision to cancel the game without statements:
"As spotted by the increasingly prolific Superannuation, the LinkedIn profile of a former Edge of Reality producer indicates that Sega pulled the plug on the Xbox 360 and PlayStation 3 game earlier this year. "Producer for Cipher Complex that was canceled by Sega," reads the job description of Rob Brown, who served on the project from July 2008 to January 2009.

Oddly, if Cipher Complex has been canceled, Sega and Edge of Reality have made no outward signs of saying so. The game's Web site remains wholly intact, if devoid of content, and the developer's Web site continues to promote the project."
It is still unclear what caused it's cancellation, even if some people speculated that the 2008 economic crisis was the main reason.
In June 2010, a 10 minutes gameplay video was leaked onto the internet, showing the main character carries out various actions with speed, precision, strength and cunning stealth to neutralize enemies. Under that same video, in the commentaries section, Voice-Over talent Anthony Mendez answered back in 2016 to someone:
"I did the voiceover for the main character. This was simply a vertical slice to demonstrate the approach and some of the characters, etc. (…) With that said, the approach to stealth was ahead of its time – Arkham Knight uses this (albeit much more developed) but I'm sure if they had the opportunity, they would have finished a nice game."
After it's cancellation, Edge of Reality managed to make their own self-published new IP in 2014 with Free-To-Play multiplayer third-person shooter Loadout, which was sadly discarded around 2017, before definitely shutting down in 2018, the same year during Edge of Reality closed down their offices. Still in 2018, a prototype from March 2009 leaked onto the internet before being made publicly available for download in May 2020.
Images:
Videos: