If you had a Nintendo 64 back in the 90's, you probably remember all the hype around its 64DD, the disk-based peripheral that promised some cool features for it's time, including network capabilities, internal clock, additional storage and content expansion for N64 games. Unfortunately due to numerous delays and its commercial failure in Japan this add-on was never released outside of Japan, being discontinued after just 10 software published.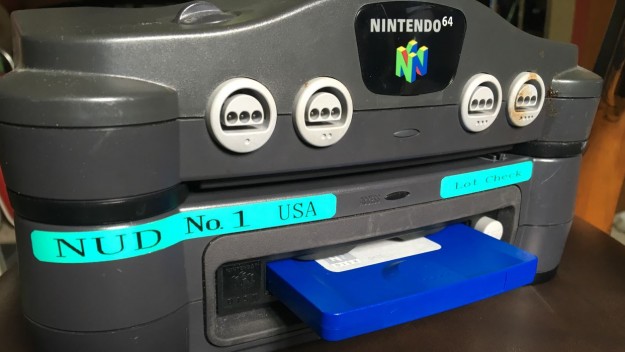 We could say the failure of the 64DD had direct consequences over the N64 game library. We all know about Nintendo's complicated past with third party support, media storage and licensing issues. These were always key points for Nintendo and with the N64 it wasn't any different. Their 64DD could have offered a cheaper support for third parties with more space for their games.
Even before its launch in Japan many European and North American developers were already working on 64DD games: after all this add-on was announced in 1995, prior to the N64's launch. As you can imagine most of these 64DD games were either scrapped or ported to N64 carts.
One of these interesting but lost 64DD games is Project Cairo, a cancelled RPG planned by team Craveyard (Crave Entertainment). According to an IGN article dated 1997, Craveyard were "in negotiations to use a major comic book license for both characters and background story", promising a new "fresh look for the genre with interesting, Americanized characters".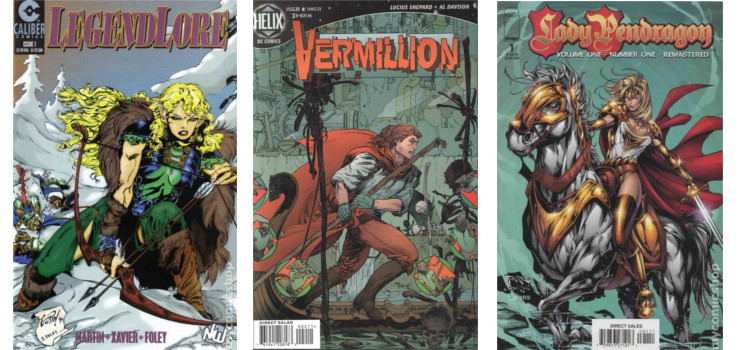 We don't know which comic book they planned to use (above are some examples of random fantasy comics from the mid '90s, to have an idea of their style), but as told by Mark Burke (former Vice President, Product Acquisitions at Crave):
"If it was another anime RPG I don't think we'd be making it. […] We think the art in the game is as good as if not better than that in Final Fantasy VII."
It's important to note that Craveyard shared their origins with Square USA. Legendary Ted Woolsey (responsible for many popular RPG localizations during the 16-bit era) moved out from Square with a group of employees when the company was moving offices back in 1996, founding a small team named Big Rain.
The name Big Rain wouldn't last long as Crave Entertainment soon bought the company, changing its name to Craveyard and made them working on such games as Shadow Madness, a Japanese-inspired Role-playing game eventually released on Sony Playstation in 1999.
In the meantime Craveyard were also conceiving new ideas for Project Cairo, their ambitious RPG intended to take advantage of 64DD's original features, scheduled to also be released in 1999. For Project Cairo's scenario Craveyard were talking with a well known British fantasy writer (which remains anonymous) for a high-profile collaboration.
As told us by Ted Woosley Project Cairo never got past this early planning and "scenario" phase. It was soon clear that Playstation was the better console to develop for: it was cheaper and with a larger user-base already interested in RPGs. N64 was not selling enough to pursue full development of an exclusive RPG, especially for its postponed 64DD add-on. The team focused all of their resources and efforts into Shadow Madness: it's currently unknown if their Playstation RPG took some ideas or mechanics initially conceived for Project Cairo.
Unfortunately Shadow Madness did not perform as expected: it was received with average reviews and poor sales. In the end Crave opted to pull Craveyard out of business and closed the studio. After Craveyard's closure, Ted Woolsey joined RealNetworks (a provider of Internet streaming media) where he managed their online gaming client. In 2007 Woolsey moved to Microsoft Studios to work as Senior Director for the Xbox Live Arcade and in 20015 he became General Manager of Undead Labs helping releasing fan-favorite State of Decay.
Images: