Civil Warrior is a cancelled real time strategy game planned to be released on Playstation 3. The game was in development in 2007 by Castaway Entertainment, a talented team founded in 2003 by former developers who left Blizzard North, some of which were previously working on the cancelled version of Diablo 3 and later on their own spiritual sequel, Djinn.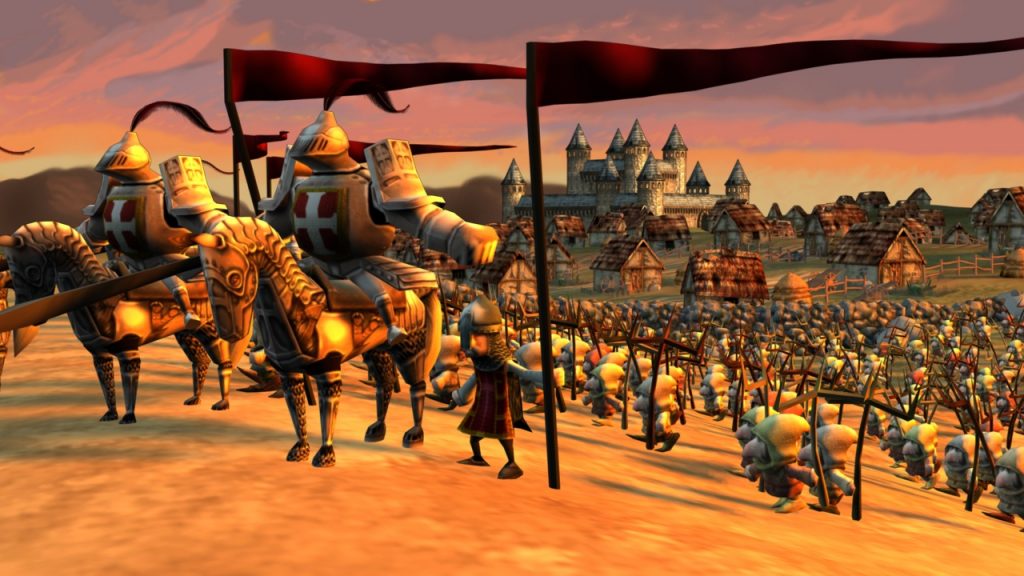 Unfortunately very little is known about Civil Warrior as it was never officially announced and after just a few months the studio closed down. From the only images survived from its cancellation it looks like Civil Warrior was set in a medieval setting with a humorous style. Players would have been able to guide an army composed of soldiers and peasants, probably to rebel against their tyrant king. We can speculate gameplay would have been similar to games like Little King's Story and Pikmin.
As far as we know Castaway Entertainment did not spent much time on Civil War before its cancellation. Most of their efforts and resources were used to create Djinn, their ambitious and innovative action RPG that would have been published by Electronic Arts. When EA decided to abandon the project, Castaway found themselves without funds to keep their studio alive, so they pitched other smaller projects to various publishers, such as Yaris for Xbox 360 and Civil Warriors for PS3.
These simpler digital games for consoles were a way to receive some money while they were still trying to find another publisher for Djinn, but unfortunately it was not enough to survive. When Castaway closed down in April 2008, Civil Warrior was lost forever along with all of their other game concepts.
In September 2008 part of the Castaway team reformed as Big Tree Games and developed a prototype for a new original game titled "Demonborn" that would have been one of the first MOBA but it was also canned in the end. If you know someone who worked on Civil Warrior and could hep to preserve some more details or screenshots, please let us know!
Images: