In April 2008, after completing Metroid Prime 3: Corruption for Nintendo, game director Mark Pacini, art director Todd Keller, and principal technology engineer Jack Matthews left Retro Studios to start Armature Studio.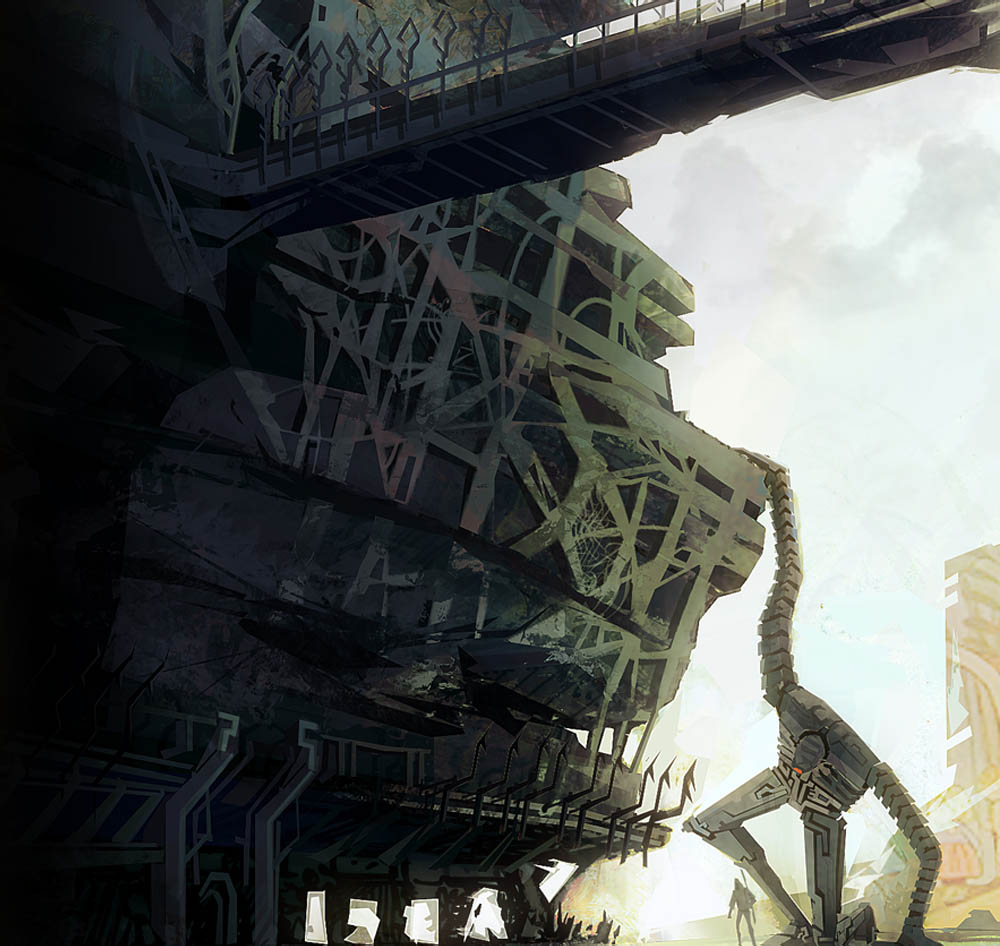 Their early years were not easy: they pitched many games (such as a first-person Mega Man reboot titled "Maverick Hunter" and a military FPS for the Wii) to publishers (such as EA, Warner Bros and Capcom), but never release any project until 2012, when they worked on the "Metal Gear Solid HD Collection" port for PSVita.
As wrote by Superannuation on Kotaku:
"Shorty after the studio's formation, Armature struck a deal with Electronic Arts through the publisher's Blueprint division, headed up by industry veteran Lou Castle. Under its arrangement with EA, Armature's small team was to serve as an incubator of intellectual property for the gaming giant' & developing various concepts and prototypes that would then be handed off to another team, with Armature's staff keeping a close eye on the projects. The Armature deal was one part of Blueprint's overall mission to figure out ways to counter the rising cost of game development. […] Unfortunately, two months after Armature's public debut, EA shuttered the Blueprint division, which likely caused the relationship between the two to go south."
Between 2010 and 2011 Armature were working on an interesting action adventure game, featuring a young protagonist and a robot, somehow similar to Studio Ghibli's anime "Laputa: Castle in the Sky". From the few images and footage available it seems players would have been able to explore a sci-fi, post-apocalypse world, with the help of that strange mech. The robot could destroy walls in a cavern and it seems to have an independent AI with its own emotions, as seen in the scene where it covers the protagonist from the rain.
Unfortunately the project was not completed at the time, probably with no publisher interested in funding the full game. Armature switched their time and resources to work on "Metal Gear Solid HD Collection" and "Batman: Arkham Origins Blackgate".
In 2014 the team started working with Keiji Inafune on a new project for Microsoft, titled "ReCore". This new game show a few similarities with their old prototype, such as the post-apocalypse world and the use of robot companions. That's why we'd like to indicate this old prototype as "PreCore", even if we don't know it's original title at the moment.
We can speculate Armature were somehow able to reuse some concepts and models from their prototype to develop ReCore. We hope one day to learn more about this and all their other cancelled projects from the late '00s.
Images: