Beyond Oasis (aka Story of Thor in Japan/Europe) is an action rpg developed by Ancient and published by SEGA in 1994.
Alert reader Servbot01 found a beta version of the game (check the video below):
It's a strange version of Beyond Oasis for Mega Drive/Genesis, probably an early beta. It comes on an old Smash Pack collection for Dreamcast. Features a new enemy (it shows blood when defeated), new (but locked) items like a spear, a teleport system, different music, and other things.
The beta is freely available on the internet. Also, there are some sound effects from Streets of Rage (Yuzo koshiro scored both games).
It's a very interesting build, so let's have a little look at the most important changes: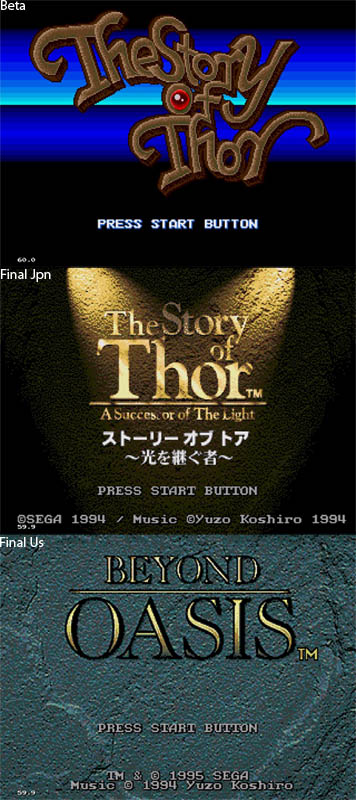 The three different title screens. The EUR version is the same as the japanese one (minus the ideograms of course)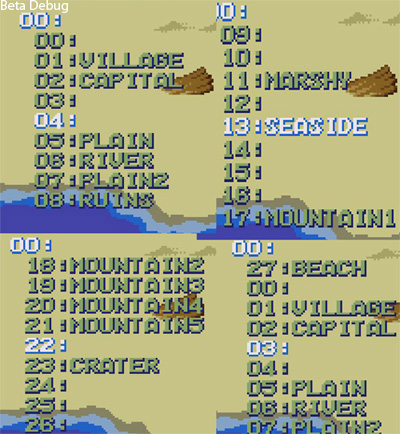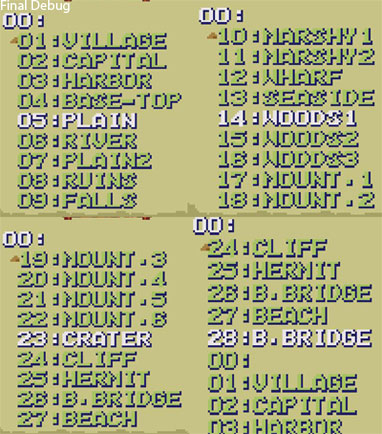 Interestingly, the final debug shows 28 areas compared to the 27 of the beta build.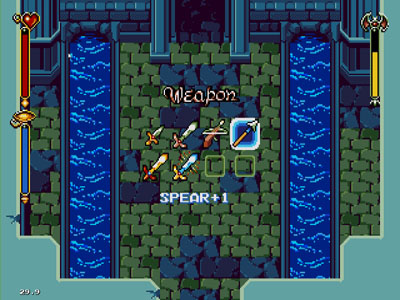 The spear was completely removed from the final game. Unfortunately it's just an icon, we can't use it in the beta.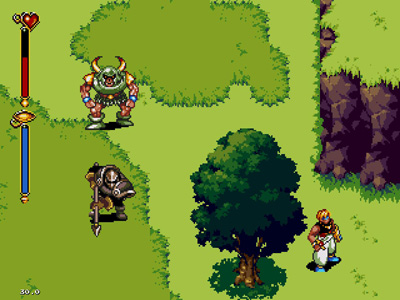 The guy with the horns is nowhere to be found in the final version.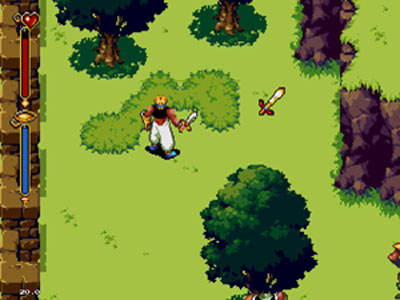 In the beta we can find some random items in the field. Probably they are there just for testing purposes.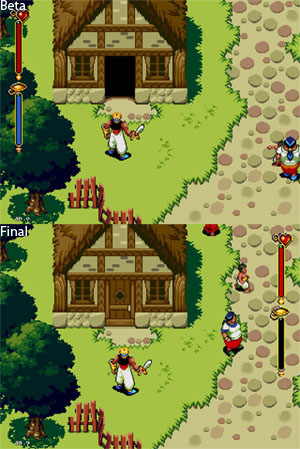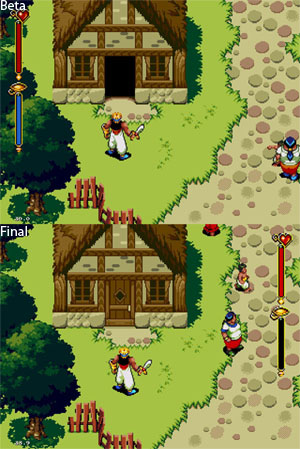 In the beta every building lacks a door and we can't talk to anyone.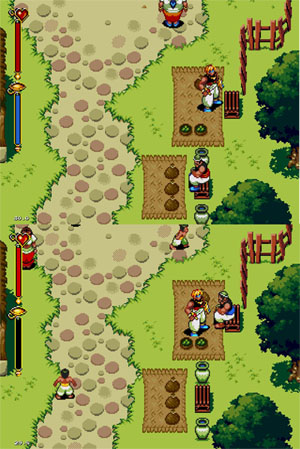 I wonder why they changed the position of this character.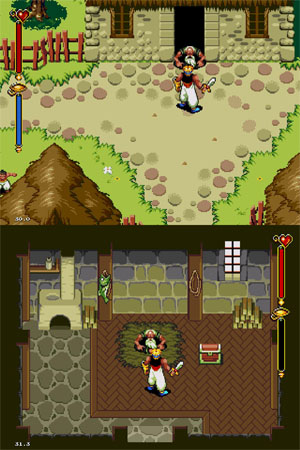 Originally the elder was outside his house. Probably he was there just because  the developers were still creating the inside of the building.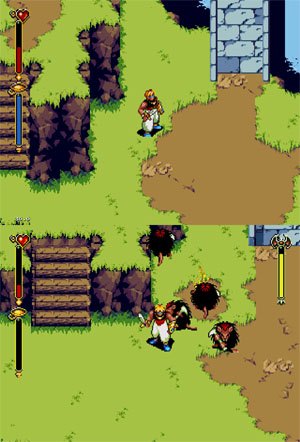 In the final version they added a fire and some enemies near the bridge.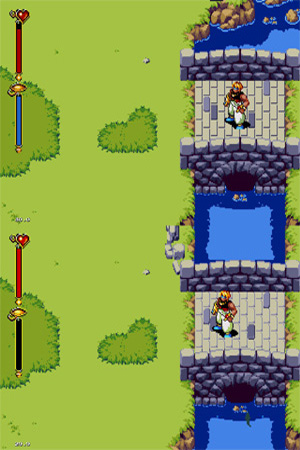 Some small changes to the area around the bidge.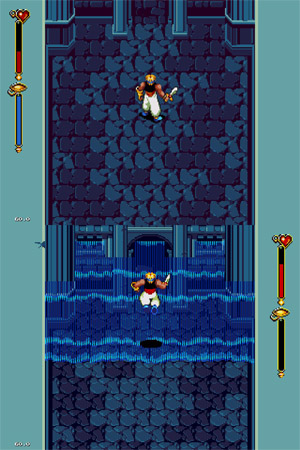 In the final version there is a trap room where we have to jump over waves. In the beta this room is still empty.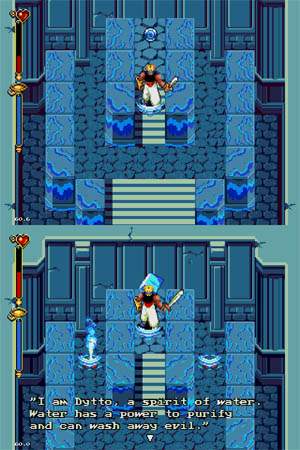 In the final room of the beta temple the water spirit is nowhere to be found.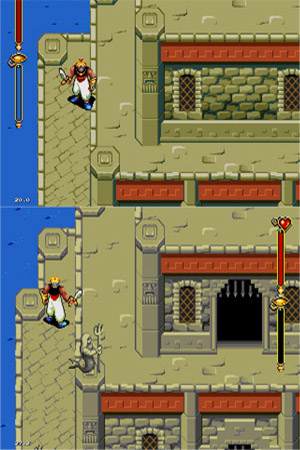 No door and no siren statues in the upper floor of the royal palace.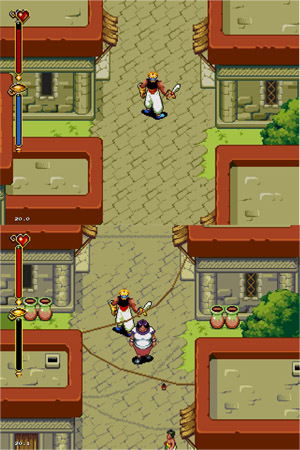 The village is still empty and it lacks some objects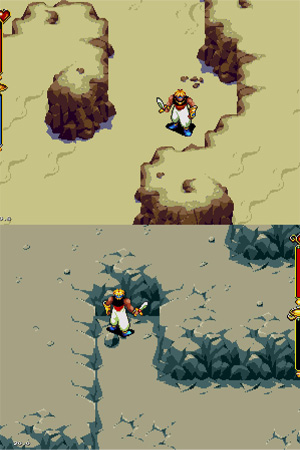 The beach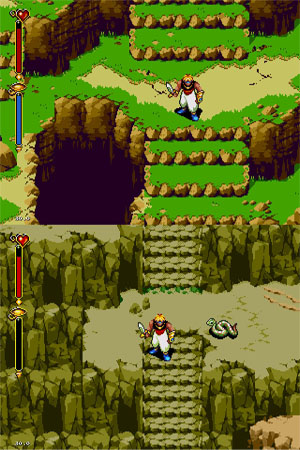 The mountain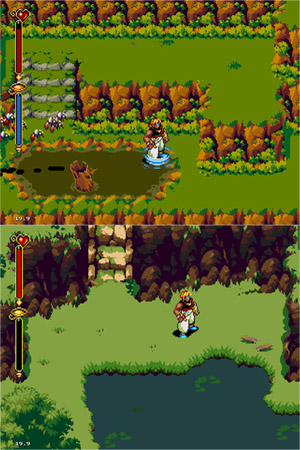 The marshes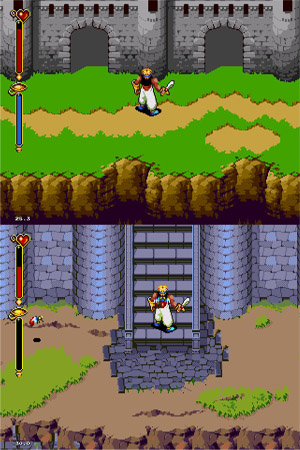 The castle on the summit of the mountain became much bigger in the final version. They added an elegant set of stairs too.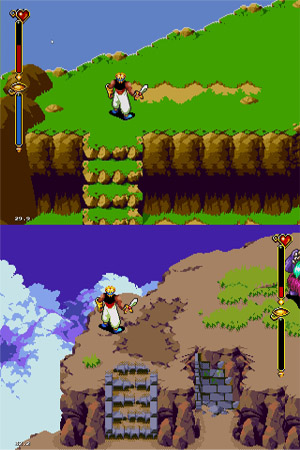 Now the sky looks much more realistic with those nice clouds.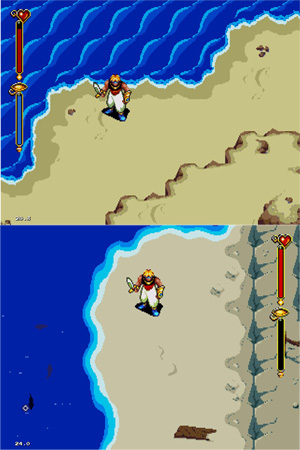 I wonder why they changed the sea, in the beta it looks much better. Maybe the developers encountered some technical issues when they were testing the enemies in the water ?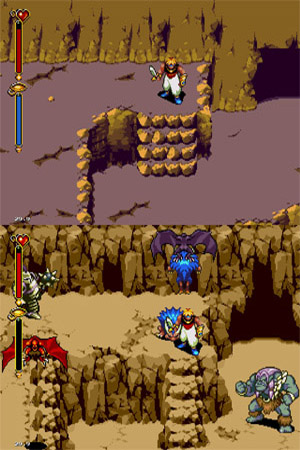 The crater
As always, if you know more about this beta let us know!
Images:
Videos: