Captain Blood is a cancelled pirate-themed action adventure based on a series of novels by Rafael Sabatini, that was in development for PC and Xbox 360 since 2003 by Russian studio Akella (the team behind titles like "Pirates of the Caribbean" and "Age of Pirates"). The game was never officially canned, as of May 2016 you can still find its website online and in the last 13 years it had multiple reboots: Captain Blood easily became a legendary vaporware and was labeled by some fans as "The Russian Duke Nukem Forever".
When still in early development, Captain Blood's leads Dmitry Demyanovski and Andrei Ivanchenko decided to open their own team ".dat" and left Akella: the remaining team restarted the game with Renat Nezametdimov and Yuri Rogach taking the new lead. At E3 2004 Captain Blood was officially announced by 1C Company, the Russian publisher of other games made by Akella, showing a gameplay trailer with open sea naval combat and realistic sword fighting system.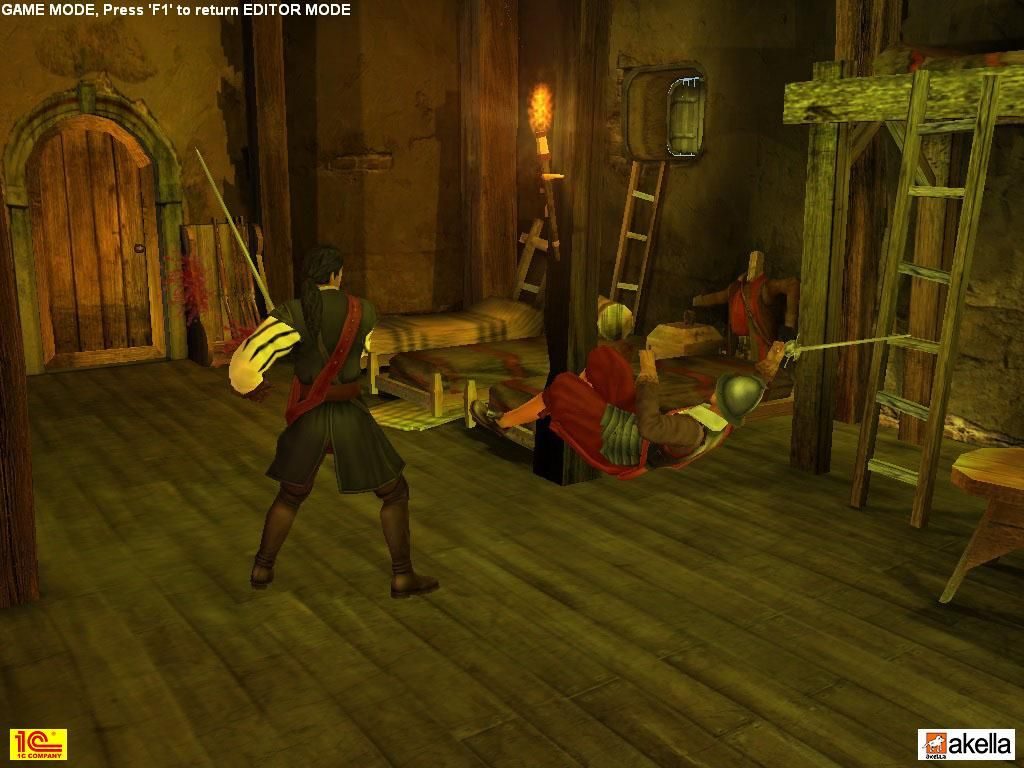 This second version did not last much longer and in 2005 Captain Blood suffered more heavy changes, becoming like a pirate version of God of War, with fast-paced over-the-top fights, finishing moves, quick time events, lots of blood and gore. Akella was split in two different teams, named respectively SeaDogs and SeaWolves, with the first working on Age of Pirates, and the latter to develop this new version of Captain Blood.
In 2007 for some unknown reasons SeaWolves were sold to 1C, along with Captain Blood. New people took lead of the project and it was updated to a more powerful 3D engine. At this time the game looked great, like a mix between Fable 2 and God of War, but because of the new acquisition by 1C many of the original developers left the team.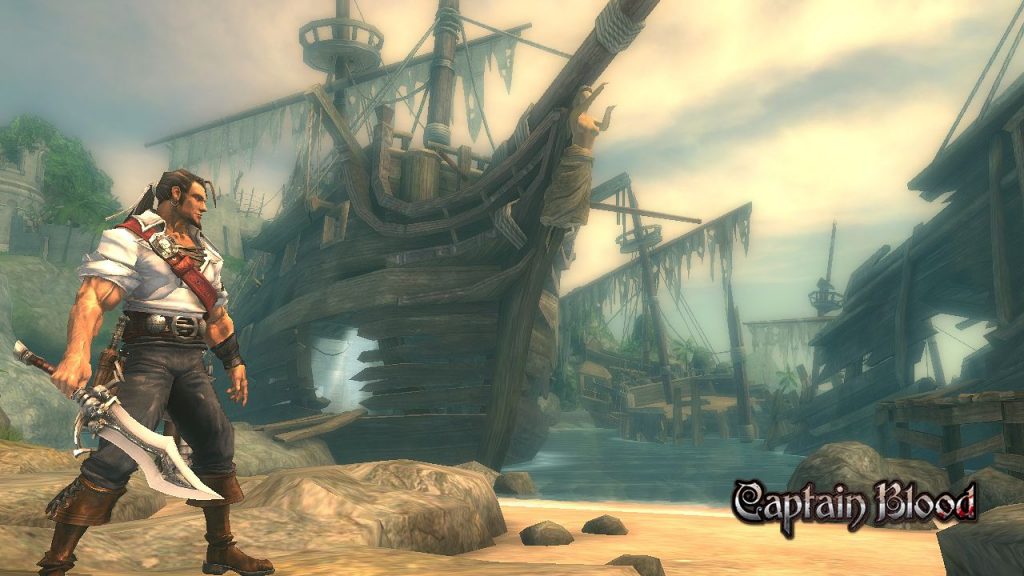 Even with some internal issues, SeaWolves and 1C continued working on it and in 2010 Captain Blood seems to have been completed, ready to be published. Unfortunately another complication fell against the game: Playlogic (the company that would publish it in Europe and USA) sued 1C for some disagreements over the license and this blocked the release of Captain Blood. We don't know what happened, but maybe Playlogic tried to get some money to save themselves from their economic troubles, a move that did not help them at all, as in August 2010 they were declared bankrupt.
In 2013 someone found a playable review copy of Captain Blood for the Xbox 360 at a flea market and bought it for about $4: it does not seem to have been leaked online yet, but we hope that one day someone could be nice enough to upload it for everyone to enjoy and preserve.
Thanks to Ross Sillifant for the contribution and to Stanislav Costiuc for his great article on this lost game!
Images:
Videos: