Fanzuforumu / Fansform / Funsform (ファンズフォルム) is a cancelled action adventure / 3D platformer that was in development by Nihon MMI Technology around 1996, planned to be published on Sega Saturn. The protagonist was a polar bear with a red scarf, exploring a fantasy world inhabited by fairies, in which players could also enjoy many different mini-games.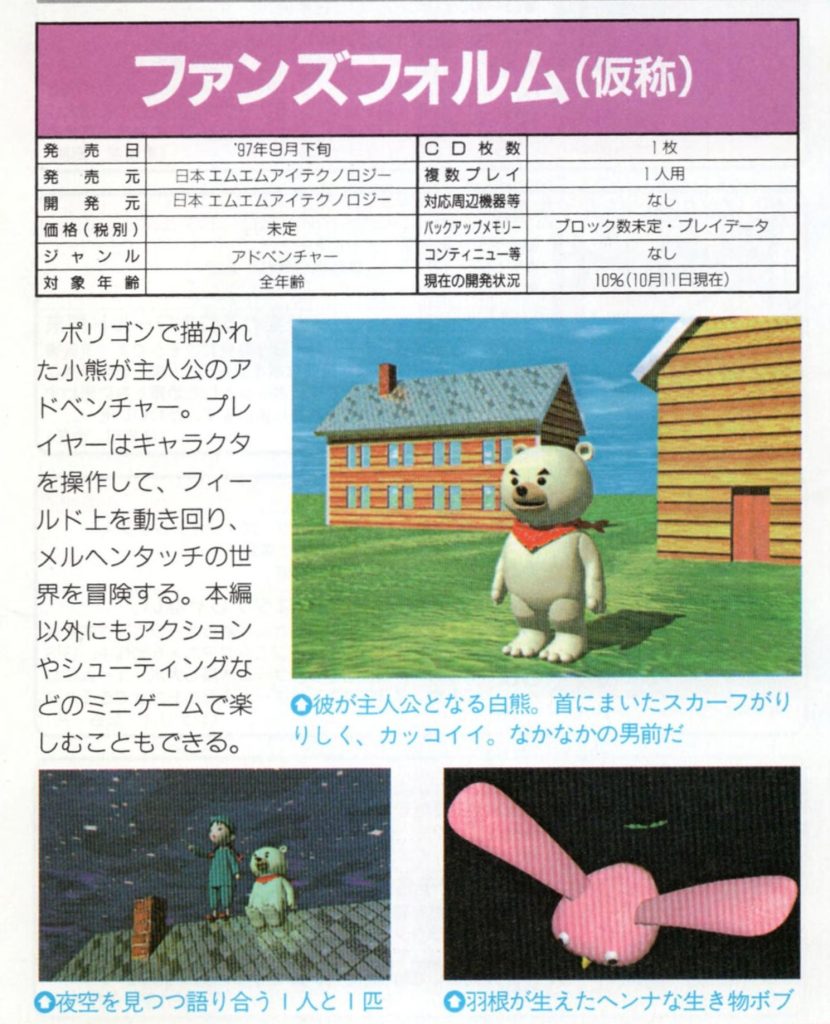 The only screenshots available seem to be from a pre-rendered mockup, so we don't know how it would play or how much of the game was done before its cancellation. We speculate Fanzuforumu could have been similar to other 3D platformers of its time, but unfortunately there are not many details about this lost game, just a short preview published in Saturn Fan magazine (issue 22 – 11/1/1996), translated with Google:
"The main character, Adobe Penchade, is a bear drawn in Polygon. The giller manipulates the cartridge, roaming over the field and adventuring into the world of fairy tales. In addition to the main story, you can also enjoy playing with mini games such as exercises and shooting."
What do you think about this unseen game? Give your vote!
Would you like to add more info, screens or videos to this page? Add a comment below!
(your first comment will be moderated before to be published)