Wonder Momo 2 (ワンダーモモ2) is a cancelled sequel to Namco's 1987 cult classic beat 'em up, that was in early development by the company around 1993. It seems this time players would have been able to choose between 2 super heroes / magical girls protagonists, and possibly a multiplayer coop mode could have been available.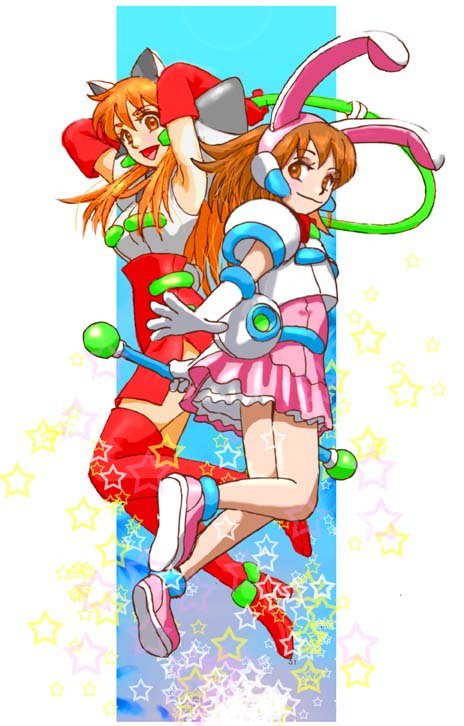 As far as we know the game was never officially announced, but as noticed by VGDensetsu former Namco artist Tatsuya Ishikawa shared his Wonder Momo 2 some details and concept art on Twitter:
"In 1993, there was a time when we proposed a project called Wonder Momo 2 and proceeded to the p1 prototype, but at that time many VS development personnel were introduced to Tekken and it became a phantom project due to various circumstances."

"One of the reasons for the Wonder Momo 2 project was that after the development of Newman was completed, there was a talk about whether to do Newman with Tekken's polygon technology, but he refused to make girls cute with Poly at that time."
Many years later a sequel to Wonder Momo titled "Wonder Momo: Typhoon Booster" was developed for Android smartphones and MAC by WayForward Technologies and published by ShiftyLook in 2014. A PC version was also planned but then cancelled.
Images:
What do you think about this unseen game? Give your vote!
Would you like to add more info, screens or videos to this page? Add a comment below!
(your first comment will be moderated before to be published)