Siren in the Maelstrom is a cancelled fantasy adventure that was in development by Silicon Knights in the late '00s, but never officially announced. The title of this lost project was leaked online in different ways, when Canada Telefilm (an organization that lists projects approved for government grants) announced they would invest into Silicon Knights for their new game "Siren in the Maelstrom". As we predicted at the time, unfortunately the game was never released.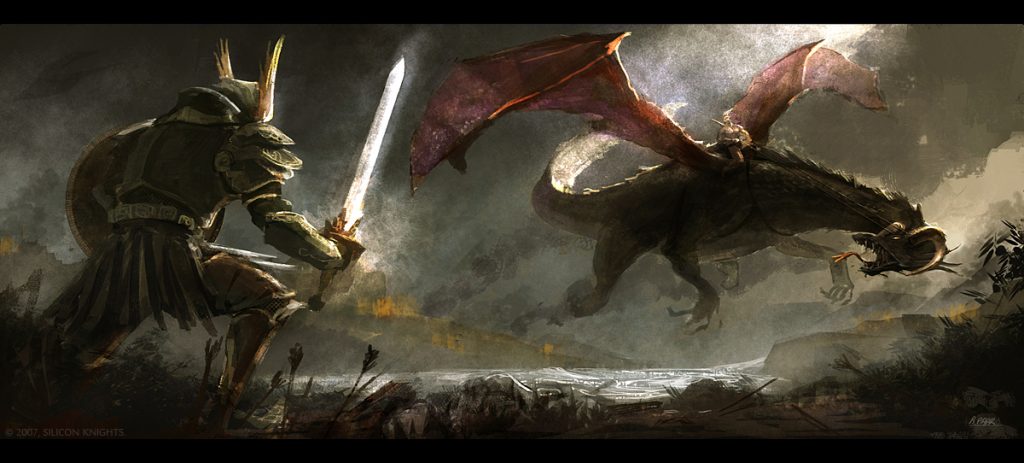 Siren in the Maelstrom was again mentioned in a disastrous legal case between Epic Games and Silicon Knights. As we can read on Wikipedia:
"On May 2012 Epic Games defeated Silicon Knights' lawsuit (opened in July 2007) and won its counter-suit for $4.45 million on grounds of copyright infringement. Silicon Knights was directed by the court to destroy all game code derived from Unreal Engine 3 and to permit Epic Games access to the company's servers and other devices to ensure these items have been removed. In addition, the studio was instructed to recall and destroy all unsold retail copies of games built with Unreal Engine 3 code, including Too Human, X-Men Destiny, The Sandman, The Box / Ritualyst, and Siren in the Maelstrom."
Maelstrom (maelström; [ˈmeɪlstɹəm])  is a north-european word used to indicate powerful water whirlpool, produced by opposing currents or a current running into an obstacle. Many of these maelstroms are located near the Norwegian coast and knowing Silicon Knights' history with the Norse mythology, many fans speculated Siren in the Maelstrom would also have been set in Vikings folklore.
Unfortunately the team never showed any official screenshot from the game, but some concept art is preserved in this page, to remember the existence of this lost project.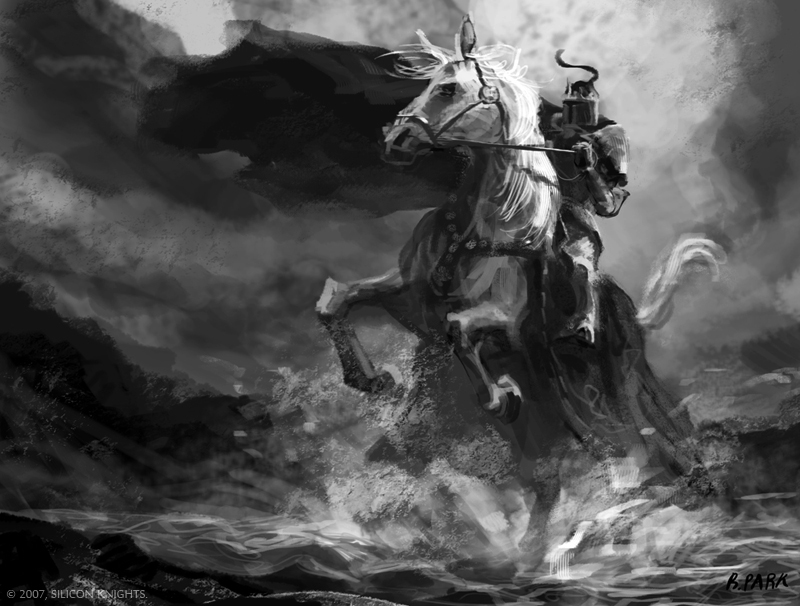 In May 2014, following the loss of the court case, Silicon Knights closed their office and filed for bankruptcy. As far as we know, files related to Siren in the Maelstrom had to be deleted, so it could already have been lost forever. As Epic Games had access to Silicon Knights' server, someone may have saved parts of their cancelled games. We can only hope one day someone could be able to share more screenshots, footage or details from these projects.
If you know someone who worked at Silicon Knights on Siren in the Maelstrom and may help us to save something more from the game, please let us know.
Thanks to Daniel Nicaise for the contribution!
Images:
What do you think about this unseen game? Give your vote!
Would you like to add more info, screens or videos to this page? Add a comment below!
(your first comment will be moderated before to be published)