Blue Vault is a cancelled sci-fi strategy game similar to Syndicate / X-Com, that was in development in 2004 by Elixir Studios, the team lead by Demis Hassabis, a skilled programmer who co-created Theme Park and worked with Peter Molyneux during their Bullfrog and Lionhead days. Players would take the role of a secret team of agents with the mission of stopping aliens from invading our planet, while hiding their existence from the population.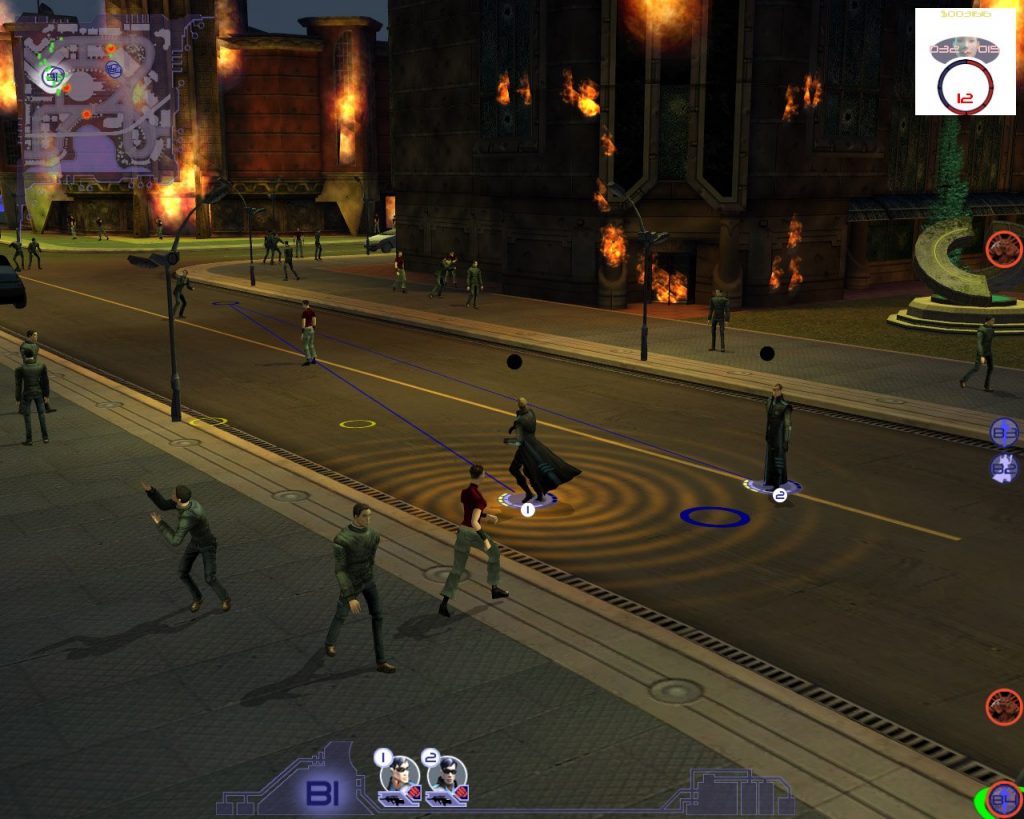 At the time Elixir Studios had released two interesting but ill-fated games: "Republic: The Revolution" (2003) and "Evil Genius" (2004). Blue Vault would have been their third project, offering players more than 30 missions to resolve using strategy combat, managing the squad's finance, keeping up the team morale and upgrading their skills. During missions civilians must have been protected but at the same time you had to not let them know what was really happening. As we can read from IGN:
"Blue Vault's strategy element involves the usual research, resource-gathering, unit recruitment and skill advancement, but the team is going into a lot of detail that'll be "almost to an RPG level" according to Sutherland. There'll be 40 unique unit characters, each with their own features, toolset, stats and hopefully, voice. "X-COM missions were quite similar with very little characterization. We want to push the character element further, so you really care about your teams. Imagine each Blue Vault operative shouting orders or screaming in agony with a different voice."
Some more details were published in PC Zone Magazine (issue 141, May 2004):
"[…] tension is the crux of the gameplay, so  even if you manage to deal successfully  with an interplanetary nuisance, if you  scare the bejesus out of too many people  – what Elixir is calling 'culture shock' –  you'll fail the mission

Ops are your standard tactical soldier,  whereas Indigo Ops are your elite  troopers that utilise alien technology.  Obviously, the latter are more adept at  dealing with space tourists, but you have  to be careful not to freak out bystanders,  who will notice their strange uniforms and  hybrid weaponry.

Engineers, on the other hand, repair  stuff, allow you to recover valuable alien  artefacts, hijack cars to build barricades  and also reinforce any cover-up with  visible evidence, such as releasing  weather balloons to explain that bizarre  'meteorological event' annoyingly  witnessed by dozens of people.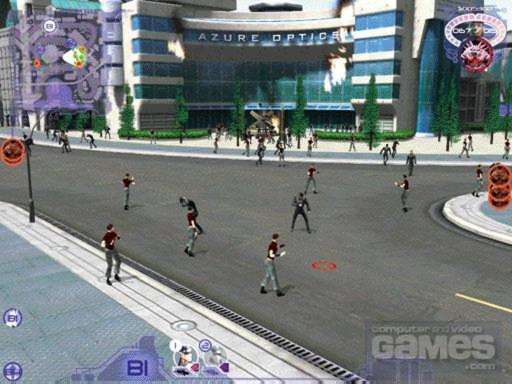 Finally, there are your Conspirators –  the 'Men in Blue' who're crucial for crowd  control and ensuring that you protect the  populace from mass panic caused by first  contact. This is where Elixir's 'stimuli system', also used to a certain extent in  Republic, comes into play, where  individual Al-controlled characters react  to things they see and hear. So, if a member of the public has a  glimpse of alien technology, for example,  or is confronted by a Blue Vault soldier  pointing a gun at them, they'll become  fearful, but this will soon recede if you  manage to tell them to move out of the  danger zone. However, if the person is  left in the vicinity of an alien visitor, they  will go into culture shock, meaning they're  so scared and irrational that they  become a danger to themselves. In this  case, you quickly have to use your  Conspirators' special persuasive powers  to calm people down, or you'll quickly fail  your objectives. Up to 1,000 people can be rendered on screen, with up to 3,000 polygons each.

Blue Vault has a total of six alien races  and 15 different model types with  emergent behavior, so it's extremely  important how you deal with the  combat and containment of these  creatures. "If you get it wrong, say a  friendly alien race comes along and you  decide to blow them back to the Stone  Age, the next time they appear, they'll be  aggressive," says Hewitt,  "take the time to find out about them, work with them, then next time  they'll be more helpful." Elixir is working towards a total of  more than 30 scripted missions, ranging  from rescuing and escorting a stranded  alien so it can repair its vehicle and  launch, to a spaceship full of warlike  alien convicts that crashes in a  downtown leisure zone on a  Saturday night. There'll also be  random spanners in the  works, such as an  epidemic of  intergalactic  spores that bury  themselves in  human skin."
Unfortunately in 2005 Elixir Studios was faced with serious financial problems. Their publisher abandoned Blue Vault, possibly because Republic and Evil Genius did not sell as expected. It seems the team tried to pitch the game to other publisher, possibly using a possible "Men in Black" license, but without any luck. With no money to keep the studio alive, Elixir had to close down: Blue Vault and all of their other planned projects (Republic Dawn: The Chronicles of the Seven , Evil Genius 2) were canned and lost forever.
Thanks to Ross Sillifant and Josef for the contribution!
Images:
What do you think about this unseen game? Give your vote!
Would you like to add more info, screens or videos to this page? Add a comment below!
(your first comment will be moderated before to be published)