Ugo Volt (AKA FLOW: Prospects of Mayhem) is a cancelled FPS – TPS Adventure game that was in development by Move Interactive around 2005 – 2007, planned to be published on Xbox 360, Playstation 3 and PC. The game was officially announced in 2006 and it was shown at E3 of the same year: graphically and stylistically it looked like a strange mix between Halo, Too Human and Fable, with cross-settings between sci-fi and fantasy.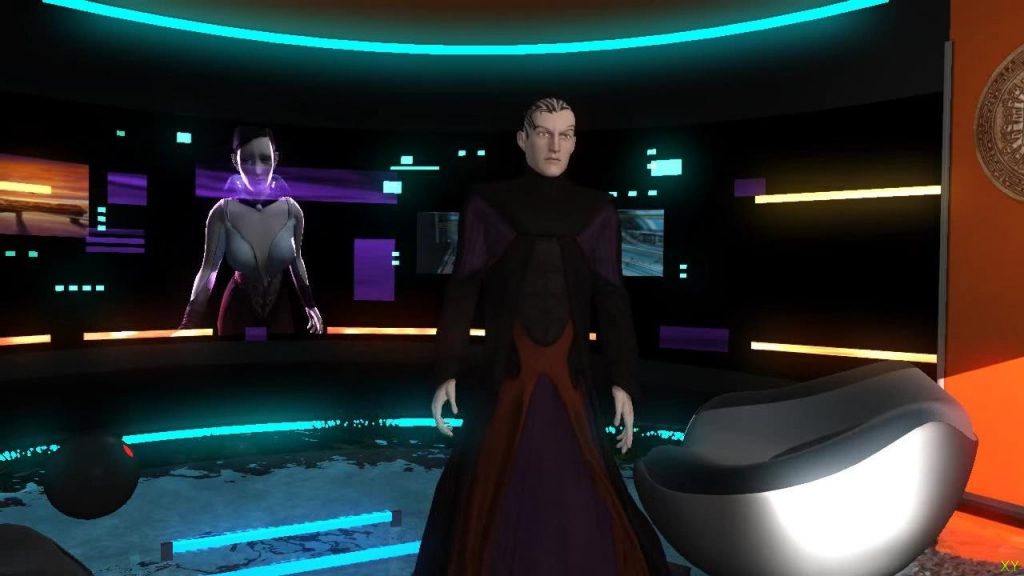 As we can read on IGN:
"Ugo Volt will switch from third-person view to a first-person perspective as players move through these two areas of the game, but we didn't see much of any gameplay mechanics.

[…] In the near future, global warming melts the polar icecaps and floodwaters ravage the earth, covering all but the highest altitudes. (Waterworld?) Things, well, things don't look good. Out of the ruins, the World Order Corporation harnesses nanotechnology to construct buildings and sanctuary for the population quicker than humanly possible. As the world's savior, mankind gives ruling power to the World Order Corporation, which by expertly misleading the population, gradually takes away more and more liberties from the population, and eventually goes so far as to instill a dictatorial leadership, complete with emperor and creepy throne room (Revenge of the Sith?).

In 2031, in order to create the first advanced human prototype, the WOC selects a worthy man and woman to give birth to and raise the child. The prototype will use powerful artificial implants and the test period will last 60 years. If successful, mass production will begin. The child's name is Ugo Volt. At 15, one of Ugo's neurotransmitters malfunctions and sends out a shockwave that pushes his father into a pit of molten lava. […] Ugo internalizes his anger toward the WOC and eventually creates an alter-ego bent on revenge."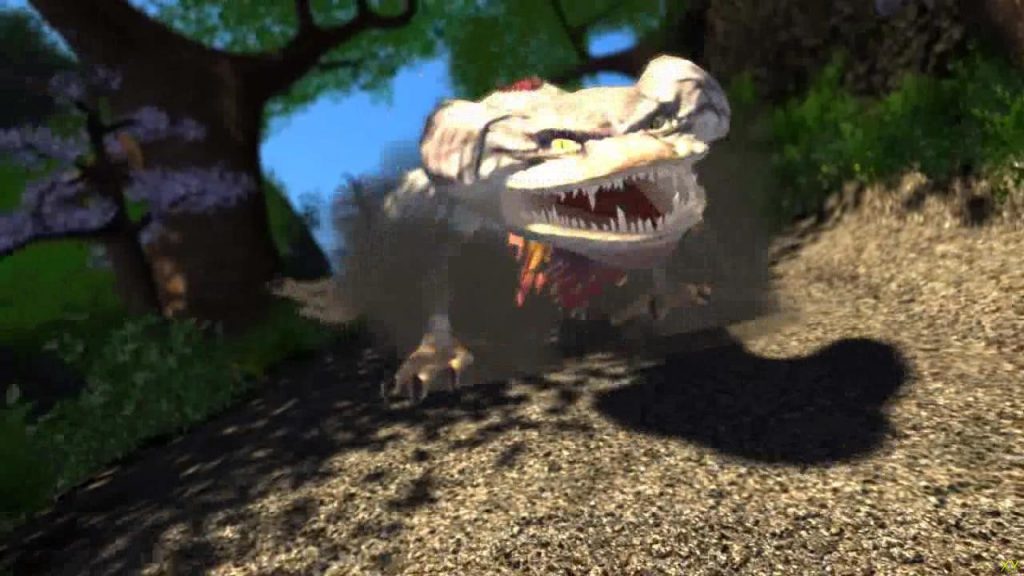 By looking at available footage Ugo Volt seems like an interesting project. There's something fun in its style and setting that could have made it enjoyable to play, just like watching a b-movie with friends. In prototype videos we can see some of the first-third person shooting gameplay: the protagonist uses special powers to resolve physic-based puzzles and some kind of black-hole gun, which attracts objects scattered through the levels to use them as projectiles (somehow like the Gravity Gun in Half Life 2). You could also assembly and edit your weapons to create new ones by mixing their parts together, open up shooting gameplay to experimentation.
Unfortunately it was still in early development when the team had to put the project on-hold, for lack of funds. They started working on a tie-in game for Portuguese TV series Floribella, receiving some money from SIC publisher. This was not enough to keep the company afloat and without any new investor interested in Ugo Volt, Move Interactive was closed down in 2008.
Thanks to Daniel Nicaise for the contribution!
Images:
Videos:
What do you think about this unseen game? Give your vote!
Would you like to add more info, screens or videos to this page? Add a comment below!
(your first comment will be moderated before to be published)