Beowulf: Viking Warrior is a cancelled video game based on the Old English epic poem, in development in 2006 for PC (and possibly Playstation 3 and Xbox 360) by German team 4HEAD Studios (now known as Cranberry Production) before the 2007 animated movie directed by Robert Zemeckis and before Ubisoft's own Beowulf 2007 tie-in game.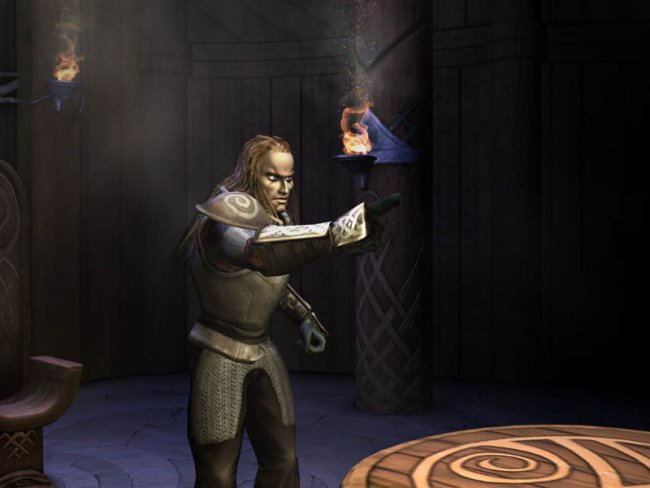 As we can read in its original press-release:
"BEOWULF is a third person action adventure with role-playing elements. Explore the northlands, fight enemies both natural and supernatural, and prove your worth among the heroes of old.

BEOWULF is based on a nordic saga that dates back to the 6th century AD. The game captures the adventure spirit of the early Viking Age, creating a unique visual interpretation of the world of norse legends with state-of-the-art 3D graphics.

BEOWULF is very combat-driven, and features a unique and innovative melee fighting system. It is the first game to bring an authentic simulation of medieval sword-fencing to the computer game medium. The advanced physics simulation system provides a high level of realism and dynamic gameplay.

Features that make the game stand out:

* combat system that faithfully emulates medieval sword-fencing

* vivid characters and beautiful 3D environments

* cutting-edge 3D technology with striking visual effects

* integrated realtime physics for action-packed gameplay

* well-known name and scenario (especially among the Tolkien fan community)."
Images shared by 4HEAD Studios show a few concept art and early renders depicting the most iconic characters and places of the original Beowulf legend, such as the protagonist itself, the monster Grendl, his mother, the Dragon, the Mead Hall. However, no actual gameplay is seen so we can assume the team was still in early development.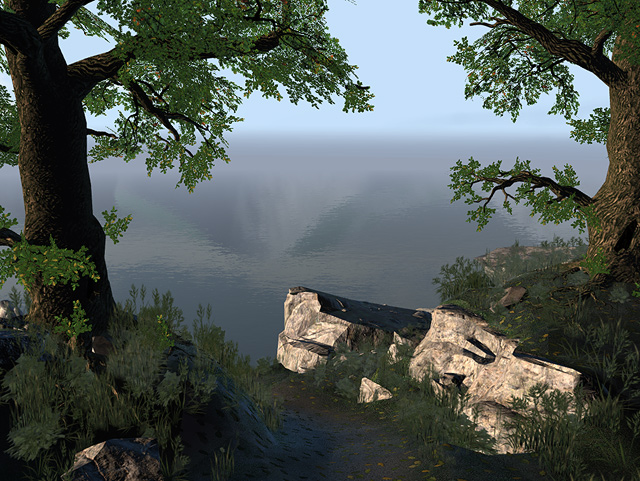 Gamespot used to have two teaser trailers of the game, but they are currently unavailable. Beowulf's tie-in game released by Ubisoft in 2007 was a very different product, since it relied on the latest movie version of the Beowulf character, instead the original poem. Gameplay also deviated from 4HEAD's concept with RPG elements, and Ubisoft's game was more an hack 'n slash similar to God of War.
As we can read on IGN, after Ubisoft announced their game based on the movie, 4HEAD was not able to find a publisher interested in their own version, so it had to be cancelled:
"So today 4Head (now part of DTP Entertainment) announced that its Beowulf project is no more. The company sold its trademarks, web domains and other assets related to the game to Paramount.

"With the announcement of Ubisoft's offical game based on the movie and the conceivable competitive situation, we were seeing publishers unwilling to support our game," said the game's Executive Producer, Gustaf Stechmann. "We thus lacked the resources needed to drive the project's development forward. Luckily, we had the older rights to the use of the name. The buy-out deal with Paramount was therefore the logical exit strategy."
Thanks to AkitoKuno for the contribution!
Images:
What do you think about this unseen game? Give your vote!
Would you like to add more info, screens or videos to this page? Add a comment below!
(your first comment will be moderated before to be published)

Editor in Chief, UX & SE Optimization
at
Unseen64
I'm an
Italian gamer
with
not enough free time
to play as much as i'd like to and
sadly not enough time
to write about cancelled and beta games.
Founder of Unseen64 in 2001
, i'd like to sleep more than 5 hours a day, but i have to pay the bills. I'm currently working for various italian & international websites for a better
User Experience & Search Engine Optimization
, you can add me on
Twitter
,
Last FM
or contact me by
email
.