Alien Fear is a FPS that was announced in September 2010, initially developed by The Farm 51 and published by CITY Interactive. In February 2011, CITY Interactive was displeased by the work done by The Farm 51 and moved the project to one of their related companies based in Bydgoszcz, Poland.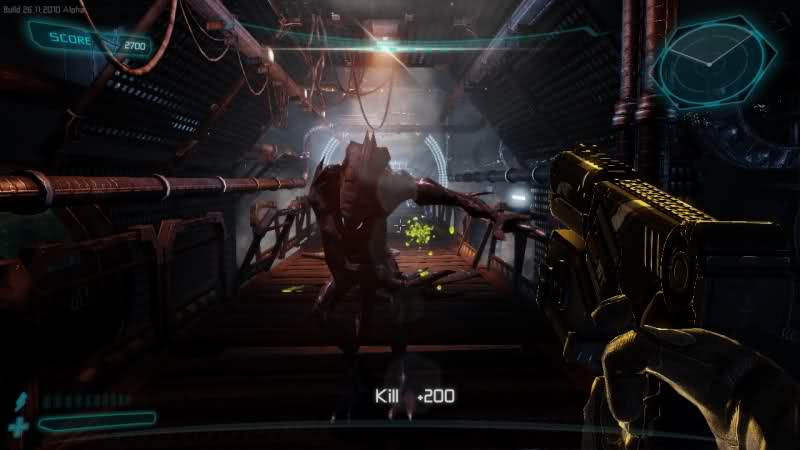 The Farm 51 responded that they still had rights over the work done so far on the game, so CITY Interactive reworked Alien Fear to change some of the previous work, and planned to release it on Xbox 360 and Playstation 3. In the late summer of 2012, CITY Interactive restructured and was renamed to CI Games. At the time that they took control of Alien Fear, The Farm 51 reported that the game was 75 percent ready but it is unclear exactly how much was playable.
There are screenshots available of both versions of Alien Fear: the game as designed by The Farm 51 and the later game that was reworked by CITY Interactive/CI Games. Screenshots from the first half of 2011 reveal that Alien Fear utilized a point system similar to the one used in Bulletstorm and was using the Unreal 3 engine.
The game's location was set on a ship in deep space. At this point, Alien Fear was similar in tone to the 2008 game Dead Space with many dark corners populated by monstrous aliens. Others who have viewed these early screenshots of Alien Fear compared it to Doom and Alien. The reworked version of Alien Fear by CI Games used less of an horror setting with larger and more mechanical oriented characters, somehow similar to Gears of War.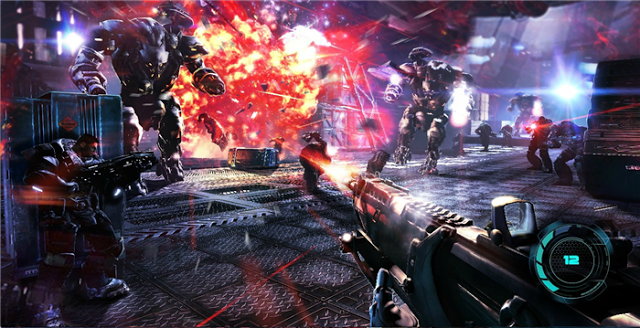 In May 2013, Alien Fear was reworked again due to another commitments by the time and title was changed into Alien Rage. As we can see in the screenshots from the second version by CI Games, it featured a cooperative mode. This was scrapped in the final retail version. The director credited to the game is Mark Bristol. It marked Bristol's first director credit on a video game and he would also direct Enemy Front in 2014. Alien Rage was released on the PC on September 24, 2013, and later on the Xbox 360, and Playstation 3 in October 2013. It received mixed to negative reviews with many critics focusing on the game's generic play and glitches.
After Alien Fear, The Farm 51 began work on several new projects, including a FPS mixing The Bourne Identity and Gothic and another FPS with an Indiana Jones atmosphere. They would ultimately create two games for the Xbox 360/Playstation 3: Painkiller: Hell & Damnation and Deadfall Adventures. Work on the Gothic based game likely ended up in Painkiller where the player fights demons, while the Indiana Jones game became Deadfall Adventures which is set in the universe of Allan Quartermain, a 19th century novel and series of films from the 1980's about an archeologist adventurer.
Article by Blake Lynch, thanks to Dan for the contribution!
Images:
What do you think about this unseen game? Give your vote!
Would you like to add more info, screens or videos to this page? Add a comment below!
(your first comment will be moderated before to be published)

Latest posts by U64 Staff & Contributors
(see all)