While working on our book about lost video games, we were able to interview many developers who worked on cancelled projects, but we had to cut some of these interviews from the book because of the 480 pages limit. As promised, we are going to publish all the missing articles directly in our website, and the following interview is one of these! During his career Sean Willsey Kord has worked at Paradigm Entertainment on such games as Duck Dodgers, Mission Impossible: Operation Surma, Terminator Redemption, Stuntman Ignition and on the cancelled Snoopy VS the Red Baron (GameCube).
Unseen64: To start this interview, we would like to ask you to introduce yourself to our readers: we'd love to know more about your career in the gaming industry and what you are working on today.
Sean: Definitely and thanks for keeping game developers hard work in the history books of electronic entertainment :) I'm Sean (Willsey) Kord and I worked at Paradigm Entertainment from 1998-2005 as primarily a character and cinematic animator. While there I modeled and animated for Duck Dodgers in the 24 1/2 Century on N64. After Duck Dodgers I animated and modeled characters on an unreleased title for GameCube that I will elaborate on later. Next I created in game cinematics for Mission Impossible Operation Surma. After MI, I was lead in game cinematic artist for Terminator Redemption and finally I created some preliminary work for Stuntman Ignition before leaving Paradigm to relocate with my wife in Denver Colorado area. Due to this move I went into an entirely new career path in forensic animation but having a game development background had its advantages when I utilized the Unity 3D engine for real time feedback on a critical case. Currently, I just relocated back to the Texas area with my 6 year old son and wife and excited to start a new career path in my old stomping grounds!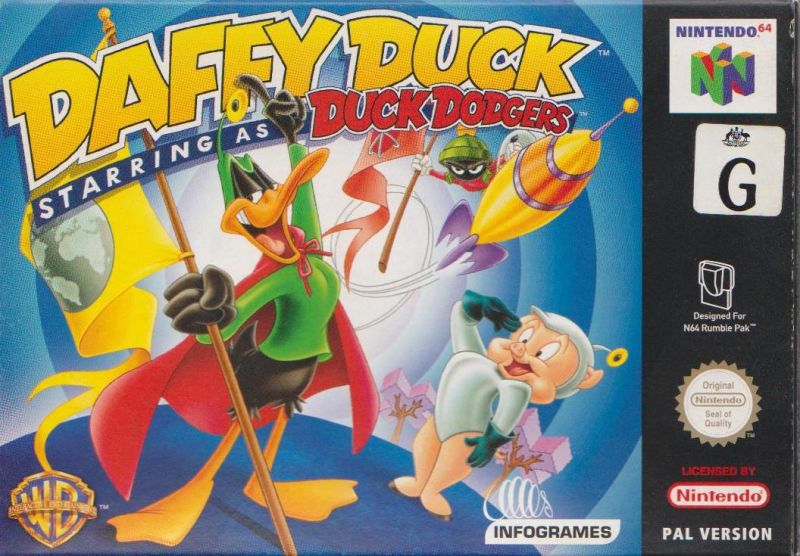 Unseen64: Can you name some of your favourite videogames? Have you been playing anything lately?
Sean: Favorite video games? Wow hard one to narrow down as I have been an avid gamer since the 80s arcade boom till now. For retro arcade, I have much love for Galaga, Spy Hunter, Frontline, Sinistar and Star Wars. For somewhat more recent titles it is Conkers Bad Fur Day on N64( loved the humor and Rare did such an amazing job) and even more recent would be Assassins Creed. As of now I have been obsessed with one game on PC… Mechwarrior Online and mainly cause I have been a fan of the Battletech universe since it was introduced in the 80s.
Unseen64:  You worked for about 7 years at Paradigm Entertainment, while we know a lot about their released games during those years (1998 -2005), unfortunately some of their projects were canned: did you worked on any of these or maybe seen them in motion? Do you remember anything from them? (Pilotwings 64 II, Harrier 2001, Skies, Magik Karts)
Sean: As far as unreleased titles you listed, I had not even recalled Harrier 2001 until you listed this title. I was not a developer on this title but can say that from what I saw it had amazing graphics for an N64 title ( like you display in your images ) and very polished sim controls due to the fact that one of the lead programmers had been an original founder for Paradigm Simulations. As far as Skies, this was another title I was not directly involved in but saw plenty of preliminary gameplay. I remember there being issues with the scale of the environments and characters. Namely the structures had to be so large so the characters could fly and battle and this resulted in characters feeling like small fairies rather than human scale. Still it had such great potential and promise and unfortunately the publisher decided it could not continue development. One title not on your list that I worked on personally was a GameCube game based on Snoopy (Peanuts character ) and his fight with the Red Baron. The basic premise was you would be Snoopy flying his Doghouse in 3rd person and battle multiple enemies in the WWI aerial setting leading to the  final confrontation with the Red Baron. It would also have power ups involving Woodstock in turrets and multiple Woodstocks to enhance your firepower. The game utilized a cartoon shader and we had concepts for enemy planes that would have crazy elements like 10 wings layered on top… think Dick Dasterdly and his Flying Machines cartoons ;)  I have fond memories of this unreleased title due to the people  involved and the passion we all had for the content of the Peanuts universe. It was a very small team as many were back then ( might have been 2000-2001?) and we were prototyping the content and gameplay. Many of these developers on this project have worked on very high profile games since then. My tasks involved modeling Charlie Brown, Woodstock, and Snoopy as well as animations. We were all sad when this project was cancelled early on since we had such amazing chemistry but all enjoyed every minute of our time creating content for this project. I noticed years later a similar game was released on PC called Snoopy and the Red Baron and appeared to have many of the same elements we had planned in our game. I would like to think our early work somehow influenced this future game but you never know ;)
You can see some of the very early gameplay ( I mean very early prototype ) here:
Unseen64: Talking about all the games that you worked on and that were released in your career (Duck Dogers, Mission Impossible, Terminator 3, etc.), was there anything major that had to be cut or changed from the final versions? Is there anything that you wish it would have not changed, even if you were satisfied with the final product?
Sean: Hmmm… Really I don't remember much other than the usual iterations you do to get the best game play possible. I guess Duck Dodgers had the most change since at first it had many levels in alpha stage that just didn't make the cut. Very early in development we even had a gag similar to the Wiley Coyote pause in air, pull sign out saying "Help" and falling to the ground with a big poof except Daffy Duck was in the gag instead of Wiley Coyote. Mission Impossible had a difficult time in the early stages for what was the gameplay actually going to be? All action or stealth. In the end we followed the route taken by another well known game that you probably know all too well and made it primarily a stealth game with quick takedowns for action. I do however love the drone camera controls sequence since it has the best polished controls due to the fact that our programmer was experienced in simulation development.
Unseen64:  Is there anything in particular that you learned or that you like to remember from your time at Paradigm Entertainment?
Sean: While game development can be rough at times with long hours and late nights, I wouldn't take any of it back for the world. Paradigm Entertainment gave me so many great times and friends. I miss them all and its so nice to see all of them succeeding in other game studios or even large VFX studios for movies. It's interesting to see some of the indie games returning to smaller teams and for me that was where Paradigm shined in its peak. There were times when we had 5 or more projects going on and each project had a dedicated office area separate from the rest. It allowed for great camaraderie and special moments that you don't feel in 100 man teams. Our teams back then started out at 8 or so and then in full swing hit 20 at the highest point of development. I think we did some amazing work back then and it's still warms my heart to read reviews or love for our games years and years later.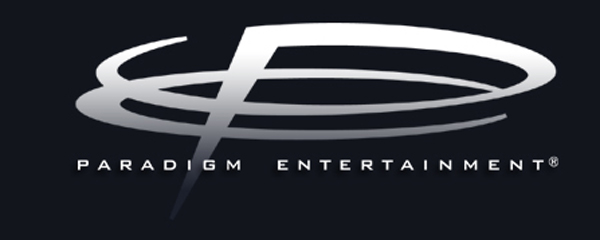 Unseen64:  As most of the Unseen64 Staff is italian, we just LOVE to eat good food :) What is your favorite food ever? Any secret recipe that you would like to share with us?
Sean: Hah! I'm probably the worse person to ask this question as I am not a good cook and tend to eat more unhealthy than healthy but my favorite food is Tex Mex meals (Texas and Mexican food combined). I love tacos and enchiladas and fresh flour tortillas with cheese queso dip ;). Of course I love Italian food just as much and can't resist spaghetti or pizza any day of the week :)
Unseen64:  Well, that was the last question, thanks again for your time!
What do you think about this unseen game? Give your vote!
Would you like to add more info, screens or videos to this page? Add a comment below!
(your first comment will be moderated before to be published)

Latest posts by U64 Staff & Contributors
(see all)